Bad Bunny Fans Think New Music Video is Kendall Jenner-Coded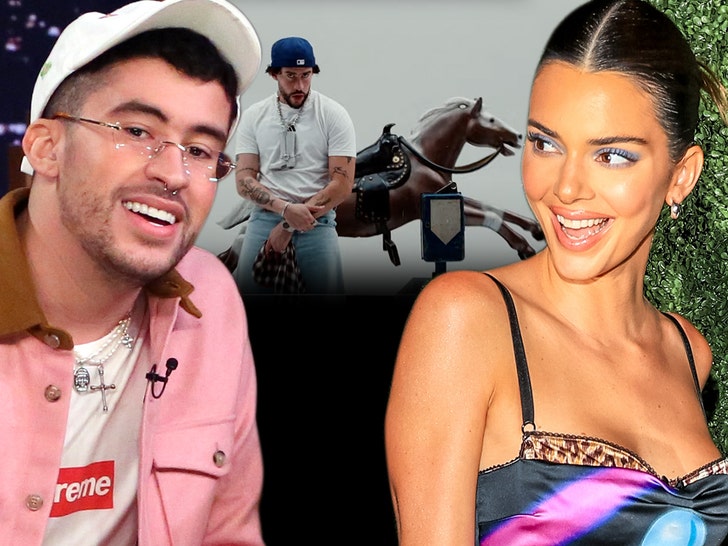 Bad Bunny just dropped a new song, and his adoring fans think it's all about Kendall Jenner — which, considering what he's saying and showing … might be a valid theory.
The Latin pop star just released his latest track, "Un Preview" — along with an accompanying music video — which BB nation staunchly believes is coded with KJ references all throughout. Considering the song's all about a cowgirl he's fallen in love with … yeah, that's probably right.
Here are some of the lyrics (translated to English) that pretty much give away the fact this thing's all about his girlfriend. Bunny sings … "Baby, I'm not scared // Of trying you and falling in love again // F*** it, mami, I'll follow your lead, ayy // Really crazy in the club, I'll get close // dancing and kiss your neck, ayy // With you I'm on fire."
The dude goes on to rap/sing about how hot the sex is between him and this new woman … how they're both head over heels for each other and how he's embracing it.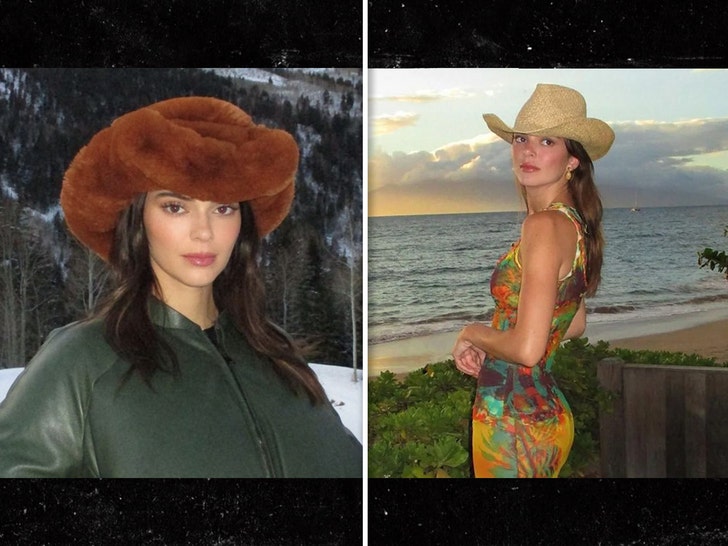 Of course, there's also the imagery here that spells it out even further. The whole treatment is horse-themed — with Bad Bunny standing in front of a toy rocking horse … not to mention these masked cowboys/cowgirls grinding on each other. Kendall's a big cowboy hat fan.
We should also point out … Kendall is an avid equestrian, and she took BB on a little ride a few months ago for a one-on-one date, which saw them riding a horsey together.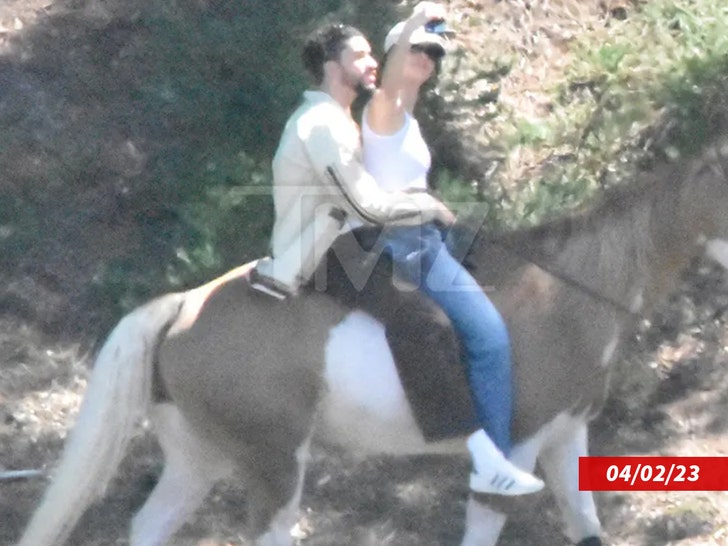 Seems like that interest might be a big part of Kendall's identity, and it's left an impression on her Bunny boo. There's no getting around — homeboy's straight up staking his claim.
Source: Read Full Article