Zendaya Felt 'Stagnant' When She Was Working for Disney
Though there are plenty of famous people who got their start on Disney, few have experienced as much critical success as Zendaya. Just last year, the actor became the youngest person to win the Emmy for Outstanding Lead Actress In a Drama Series. This win was thanks to her portrayal of Rue Bennett, a 17-year-old drug addict, on the hit HBO series, Euphoria.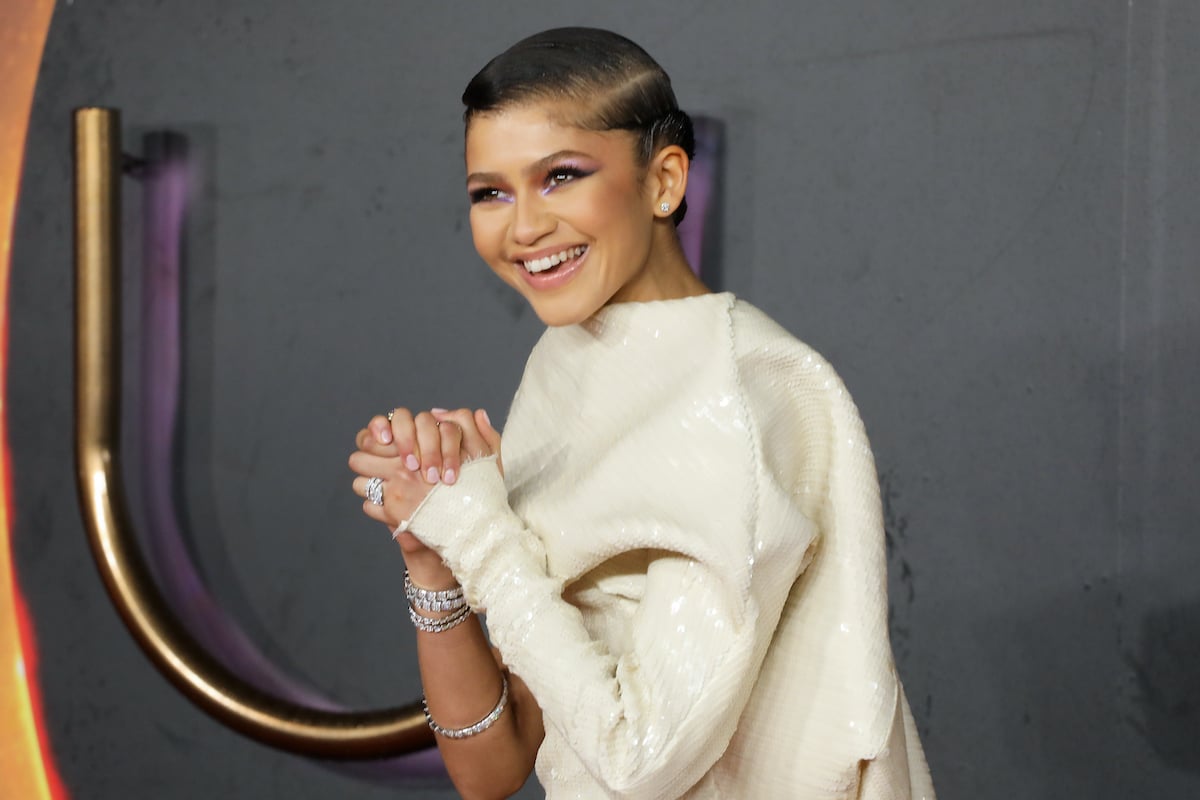 There was criticism when Zendaya made the leap from Disney to 'Euphoria'
It's hard to believe now, but there was some pushback when Zendaya initially signed up for Euphoria. Because of her Disney background, some people didn't think she could handle such a dark role. Others felt that the "Replay" singer could potentially alienate the younger members of her fan base. Even Zendaya's management team wasn't initially sure that Zendaya should join the Euphoria cast.
But despite the potential backlash, Zendaya knew that Euphoria was the right thing for her. Prior to reading the script for the show, she wasn't connecting to any of the materials being sent to her. That all changed when she read the first episode of Euphoria. Fortunately, the Dune actor had long since learned that she needed to trust her own gut instead of getting bogged down by the opinions of others.
The 'Dune' actor learned to trust her own instincts early on in her career
"There's going to be a lot of different opinions and a lot of people telling you what you should do and what you shouldn't do, but I had to home in on what Zendaya wanted and drive straight toward that," Zendaya shared with Daily Actor. "There's something liberating about making decisions for yourself. A huge part of it was to take my time. I wanted to create who I was as a person outside of my Disney character."
While Zendaya has always remained thankful for her Disney beginnings, she admits that it wasn't always challenging. After filming movies like Spider-Man: Homecoming and The Greatest Showman, Zendaya found it particularly difficult to return to her Disney show. She loved the exploration and newness of filming movies, and it allowed her more creative freedom.
Zendaya felt stagnant when she was filming her Disney TV shows
"Right now, acting has been a great outlet," Zendaya shared with Daily Actor in 2018. "It's definitely been a process, especially because I'm coming from this very different world of Disney. Having been consistently on a television show, I felt stagnant. Not having that anymore, I am being seen as a real actress, doing what makes me feel pushed and motivated. I don't necessarily think comfort is always the best place to live in."
In the aforementioned interview, the singer also expressed excitement for her future career. "I'm kind of excited as I decide what projects I want to take on or if I want to produce," Zendaya added. "I've really found the power in just doing what makes me happy."
Zendaya hopes to direct movies in the future
While Zendaya is still acting on a TV show, her career no longer feels stagnant. Thanks to the collaborative Euphoria set, she is able to contribute more than just her acting chops to the show. Furthermore, Zendaya has been able to produce other projects like the film Malcolm & Marie in addition to filming Euphoria. These days, Zendaya has her sights set on directing in the future. We're sure her loyal fans can't wait to see what she has in store for them next.
Source: Read Full Article