You've Gotta the Sheer Chainmail Dress Olivia Rodrigo Wore Out Last Night
Olivia Rodrigo has made our jaws drop with her beyond cool fashion choices (TBT to her pink cowgirl b-day 'fit), so it should come as no surprise that the Sour singer has done it yet again! The location? Trendy NYC Italian restaurant, Carbone. The date? Fellow Swiftie and singer Conan Grey. The look? A seriously stunning sheer chainmail mini dress by AMBUSH. Let's take a look, shall we?!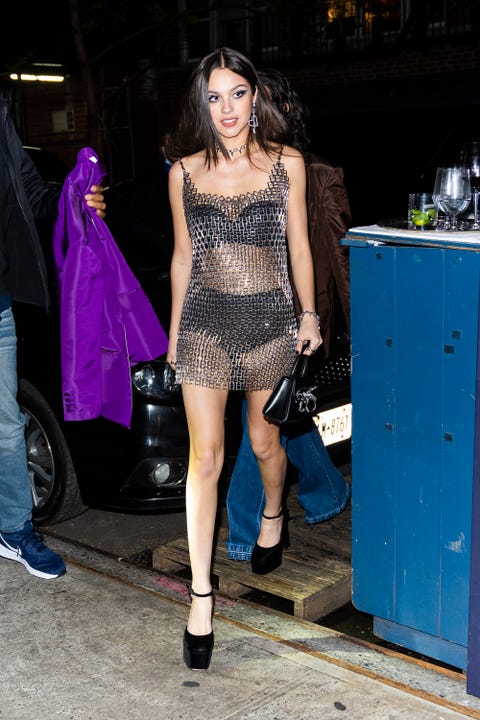 And here's another one so you can get a better look at Conan, who seems to be holding his bestie's purple jacket 🥺 (you're welcome):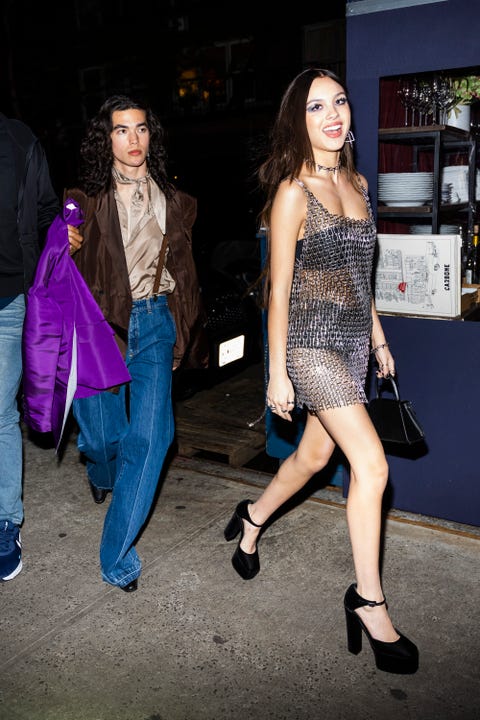 Olivia paired the chainmail dress with a black bra underneath for a truly iconic mash-up. Never one to miss the opportunity to make a statement with jewelry, she also accessorized with a spiky Justine Clenquet choker that juxtaposed against her heart dangle earrings for a truly *chef's kiss* combo. And the reason she legit looks like she's floating in the crowd (other than her aura, obvi)? That would be the result of towering, chunky, Mary Jane-style platform shoes that we need ASAP. Finished off with a black mini bag that's adorned with a sparkling bow, it's a look we'll probably have dreams about for days (weeks?) to come.
Overall, the singer has been bopping from place to place in what we presume is just a good ol' fashioned NYC tour thanks to two sold out shows at Radio City Music Hall. However…because today just so happens to be the *checks calendar* first Monday in May, it couuuuuld be that Miss Olivia might also be extending her stay in the city to attend the Met Gala. Sadly, the Met Gala guest list is kept top secret (that is, ofc, unless your name is Anna Wintour lol), so even when the HSM:TM:TS alum went to last year's event dressed in a black lace jumpsuit by Saint Laurent, nobody knew she would be there until she stepped onto the actual carpet.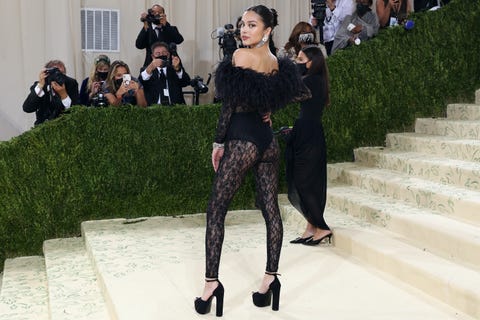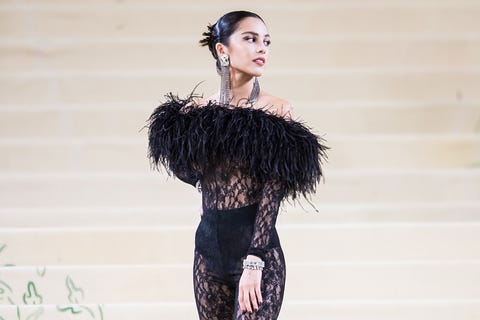 We don't know about you, but we're seriously hoping Olivia attends this year's event so we can swoon over her 'fit yet again in real time—preferably while we eat takeout Italian (not Carbone, sadly) from our couch.
Source: Read Full Article