Yahya Abdul-Mateen II knew he had arrived when he could pay his moms rent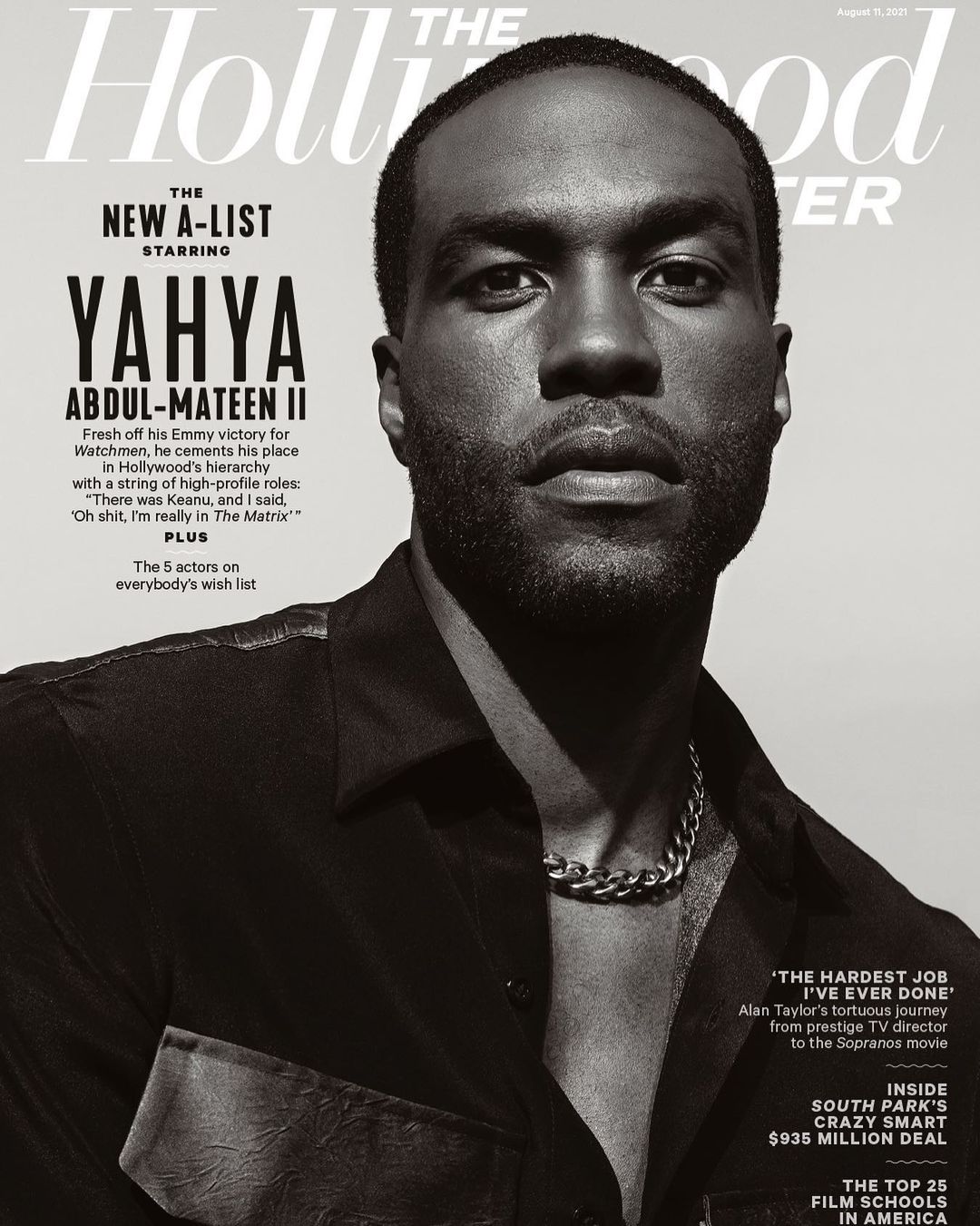 My obsession with Yahya Abdul-Mateen is well documented. The man is thoughtful and hella sexy. I will never forget when he thanked Black women as a whole for his success when he won an Emmy last year. I am anticipating his upcoming roles in the Candyman reboot, The Matrix 4 and Aquaman 2. I love that Yahya chooses his roles carefully and hopes to make change through his art. Yahya's career is picking up steam and he owes much of that to his projects through Warner Brothers. Yahya is covering the new issue of The Hollywood Reporter. He discusses his love for The Office, filming the Matrix during the pandemic, and being able to pay his mother's rent. Below are a few highlights:
He's been watching the office in his time off
During his brief respite, he's been whiling away the days watching reruns of The Office.

"Michael Scott just has a big heart," he says, eager to dissect the Dunder-Mifflin dynamic. "As soon as he gets on your last nerve, he just redeems himself. I don't know how, but he's also excellent at his job. They have the highest-performing branch. He always comes through in the clutch. Dwight is just classic. I like Creed, too. You can't sleep on Creed. Creed does not have one wasted moment."

On working with Keanu in Matrix 4
Just as the coronavirus began cutting a deadly path throughout the U.S. in March 2020, Abdul-Mateen finished shooting Matrix 4 scenes in San Francisco and then traveled to Chicago for two days of reshoots on Candyman. The day before he was scheduled to fly to Berlin for the bulk of Matrix 4, he got a call that Warners was shutting down the production. He made it back to his home in New York before the entire country ground to a halt and wound up waiting in the city until June 2020, when Matrix 4 resumed.

On set, he found himself initially a bit starstruck. "I remember Keanu and his first line. I looked up, and there was Keanu, and I said, 'Oh shit, I'm really in The Matrix,' " he says. "It was just Keanu in that voice. And the technology that Lana incorporated and the filmmaking, camera rigs that I've never seen before. It's so ambitious. It was really interesting to be making The Matrix 4 at a time when the world was so warped and when reality was so distorted. It could creep in a little bit if you let it."

When he knew he had arrived
Abdul-Mateen says he knew he had arrived a few years ago, when he told his mother that he was able to start paying her rent.

"I don't want to make it sound like I'm balling out of control," he says with a laugh. "I made a phone call to let her know that that was a tab that I was willing to pick up, that I was more than willing and able to pick up, so that wasn't something that she had to think about."
[From The Hollywood Reporter]
I think it is so sweet that Yahya wanted to pay for his mom's rent after he started making more money from his roles. It would seem that Yahya got his healthy respect for women from his mom. I also love how he had a fanboy moment with Keanu Reeves. I would too Yahya. Keanu really is an amazing human being. I also thought it was cute that Yahya got sucked into The Office fandom during quarantine. The fact that Yahya brings his family along with him on his journey is a testament to how down to earth and grounded he is. Also, they called his family the Black Brady Bunch so there is definitely something kinda wholesome about him (Teyonah Parris called him a goof) despite the very intense roles he chooses to play. I appreciate how thoughtfully he approaches his career and am looking forward to Yahya producing some show. And while I wait for Candyman and The Matrix 4, I think I may revisit Watchmen and Aquaman to get my fix of Yahya.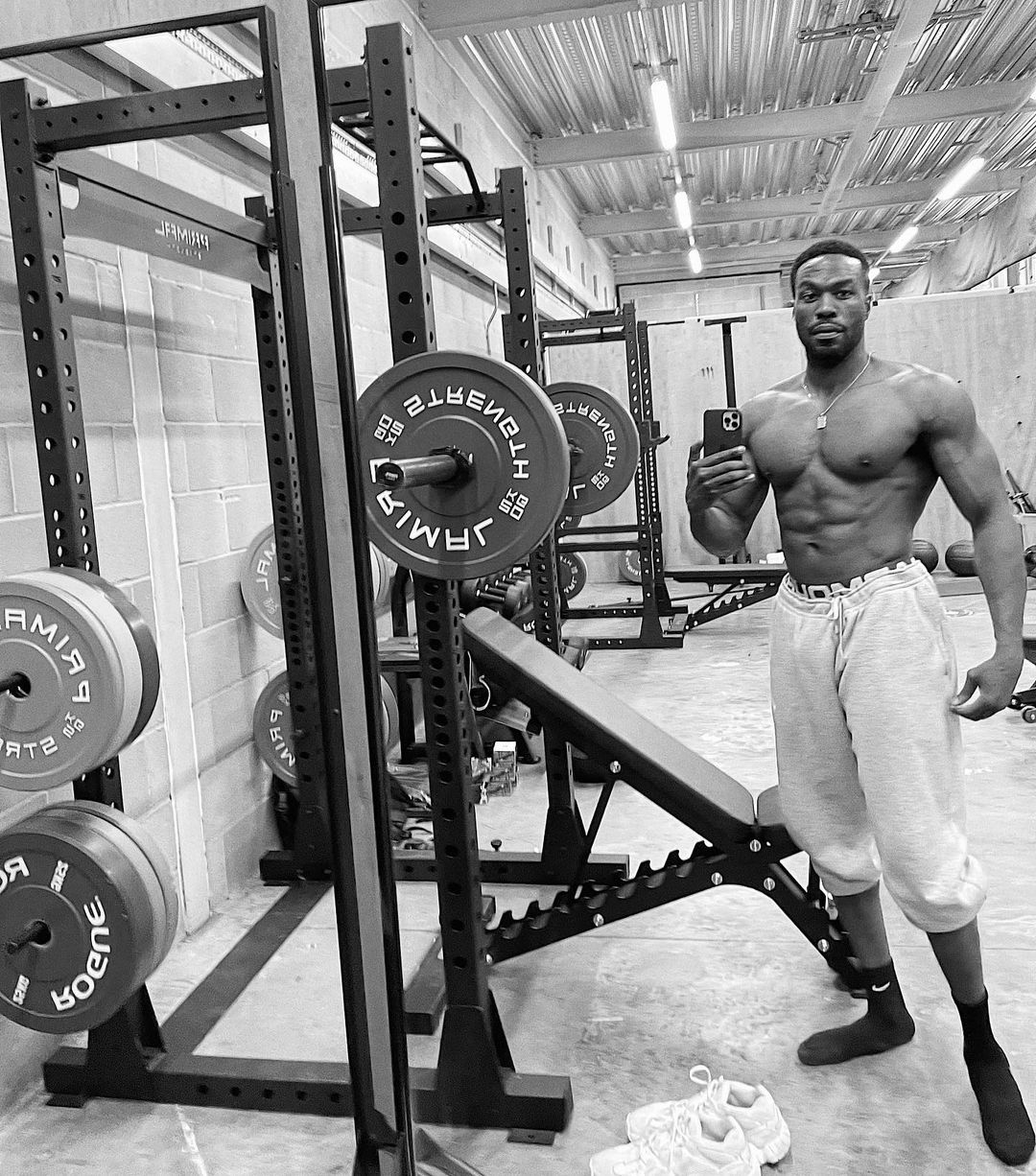 https://www.instagram.com/p/CSb_02Ujdhm/
A post shared by Yahya Abdul-Mateen II (@yahya)
https://www.instagram.com/p/CSXv2ytDSFI/
A post shared by Yahya Abdul-Mateen II (@yahya)
https://www.instagram.com/p/B9f7htwgKWf/
A post shared by Yahya Abdul-Mateen II (@yahya)
Photos via Instagram
Source: Read Full Article