Who Is Alex Guarnaschellis Fiance, Michael Castellon?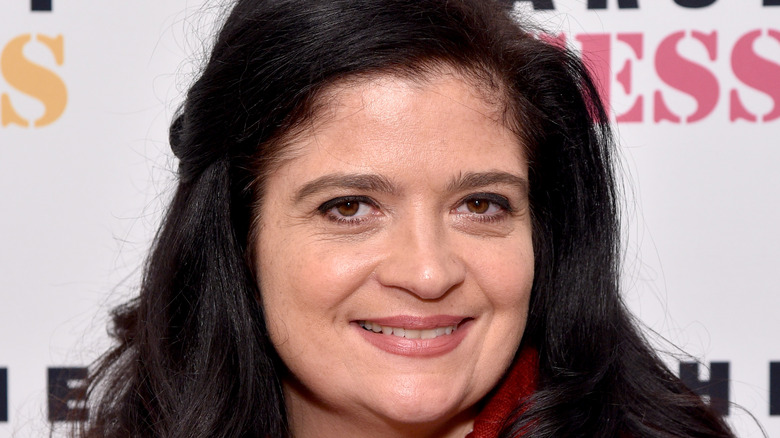 Food Network fans will recognize Alex Guarnaschelli as one of the network's most beloved chefs and judges, and for good reason. Not only is Guarnaschelli an accomplished chef, becoming the executive chef at NYC hotspot Butter in 2003, as noted on her official website, she's also competed on "Iron Chef: America," "Cutthroat Kitchen," and "Tournament of Champions," just to name a few. Guarnaschelli has also appeared on Food Network favorites like "Cooks vs. Cons," "Food Network Star," "Beat Bobby Flay," "Supermarket Stakeout," "Chopped Junior," and of course, "Chopped" (via IMDb), among other cooking shows, daytime talk shows, and more.
On top of being one of the most popular TV personalities on Food Network, Guarnaschelli is a New York Times best-selling author, having penned multiple cookbooks over the years, and is also a respected philanthropist; some of the charities she holds close to her heart include Alex's Lemonade Stand, City Harvest, Food Bank for New York City, No Kid Hungry, and more. And given her list of incredible accomplishments, it's no wonder that Guarnaschelli is off the market, as longtime partner Michael Castellon proposed to the "Iron Chef" star in 2020 (via People).
Michael Castellon and Alex Guarnaschelli have been together for over half a decade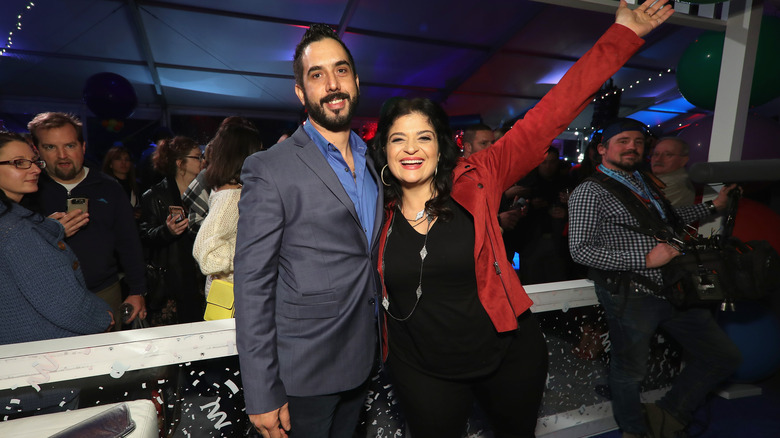 Alex Guarnaschelli and Michael Castellon's love story started in 2016 after Guarnaschelli was having dinner at a restaurant with one of her friends. Castellon happened to be the chef at the restaurant at the time, and thanks to Guarnaschelli's other friend, who happened to be serving their table, the Food Network star was able to meet Castellon — mainly, just to tell him how great her steak was.
"I was out to dinner with a friend, and at a restaurant, and I knew the waiter, and I was eating dinner and I said, 'This steak is just so good,'" she said (via People). "And the waiter, my friend, said, 'Oh my God, my best friend is the cook, the chef, here. He's amazing. You got to meet him.' I went in to meet him and tell him the steak was delicious and that was it."
Michael Castellon is also an accomplished chef and Food Network competitor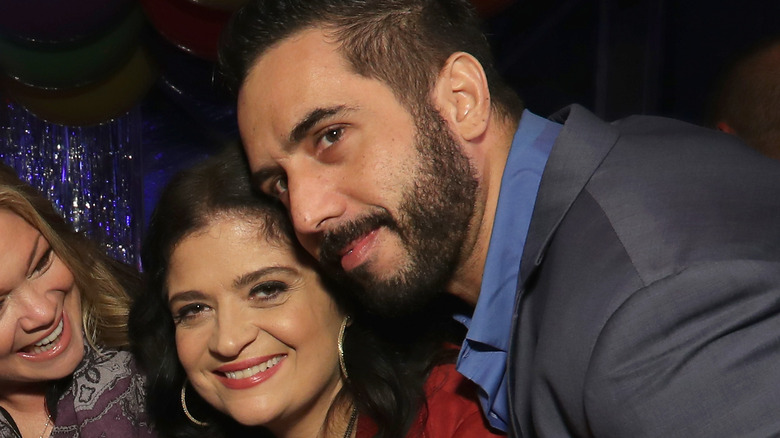 On top of being a respected chef, Michael Castellon has also competed on "Iron Chef," "Chopped," and "Guy's Grocery Games," per his Instagram bio. He even won the episode of "Chopped" he competed on in 2017; however, ironically enough, Guarnaschelli didn't appear on that particular episode (via CheatSheet).
One scroll through Castellon's Instagram page will show you that in addition to centering his life around food, the "Chopped" champion enjoys a wide range of activities outside the kitchen including fishing, spending time with family, getting tattooed (he has an entire highlight reel on his page), and of course, showing his love and support for his soon-to-be wife.
And while Castellon doesn't appear to have any children of his own, Guarnaschelli has a daughter, Ava, who she shares with ex-husband Brandon Clark, so it looks like he'll be stepping into the role of stepdad any day now. However, just because the chef is joining the family, doesn't mean Ava will cut him any slack when it comes to his cooking. "Let me tell you, she doesn't lie. You cannot get a child to lie for anything. So if you really want [a tough] food critic, have a baby," Guarnaschelli hilariously said on Open House TV in 2019 (via Closer Weekly).
Michael Castellon's proposal to Alex Guarnaschelli was straight out of a quirky rom-com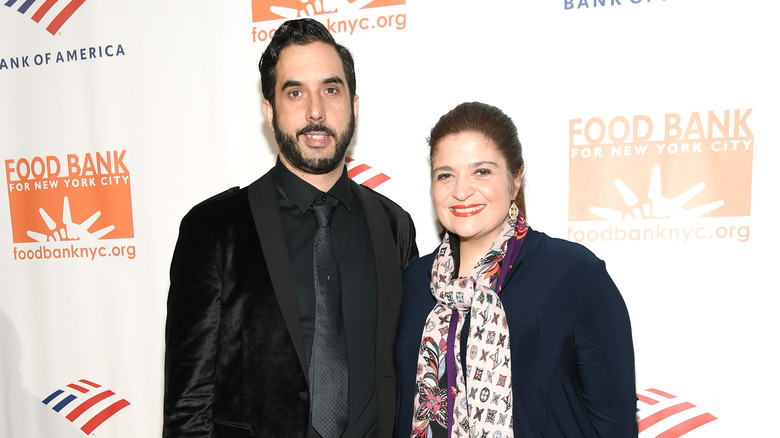 In an interview with People, Alex Guarnaschelli revealed that Michael Castellon's proposal totally caught her by surprise, as it happened smack dab in the middle of an errand the pair were running shortly before they hosted a socially distanced get together in June 2020.
On the way home from stocking up on more bread and cheese for the small gathering, Castellon told Guarnaschelli that he had spotted a stray dog in a park and pulled over to try and help it. "So we were right by my house and he just pulled over on the side of the road anxiously. And he said, 'I see a dog running around,'" Guarnaschelli told the outlet. Castellon then came back to the car to inform his soon-to-be fiance that he had actually spotted a baby deer and not a dog, and had her come with him to "see the deer."
"And he goes, 'There's no deer.' I turn, and I look and he's on one knee," the "Iron Chef" alum recalled. "And he said, 'There's no deer.' He's like, 'This is why I have to marry you because you just believe me every time.' He said, 'Will you marry me?' and he gave me the ring." And while the pair have yet to set a date for the big day nearly one year after Castellon's proposal, Guarnaschelli admitted that she wants her wedding to be "a tri-state rager."
Source: Read Full Article