Which Love Is Blind Couples Are Still Together?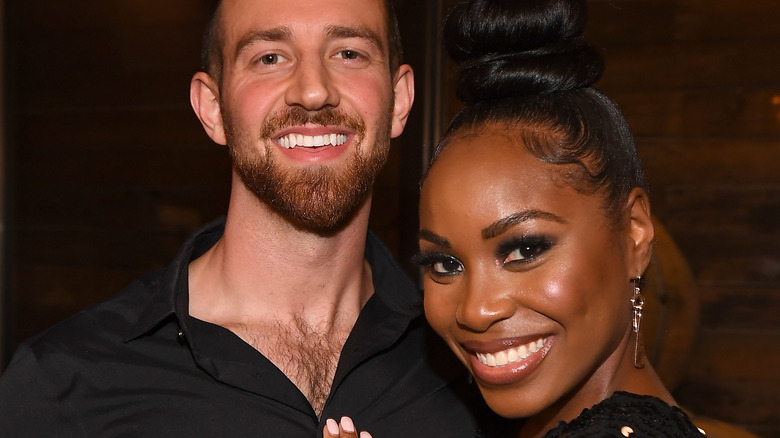 Our collective quarantine 2020 experience began with baking sourdough bread, participating in Zoom activities and watching absolutely anything to distract ourselves from the pandemic. Something that proved to be a worthwhile distraction was "Love Is Blind," a Netflix reality show that redefines the concept of blind dates by taking it a little too literally.
Participants of the reality TV show don't get to see their dates until they're sure they want to *date* each other outside of the show. The result: A slow build-up of chemistry between people, based on everything besides the way they look. We imagine the pitch meeting at Netflix ended with champagne.
However, it's been a little over a year since we saw the couples on-screen. If you're curious to know what they're up to (and whether the premise of dating in private "pods" works), read on to find out whether love remained blind after the reveal.
Two Love Is Blind couples said "I do"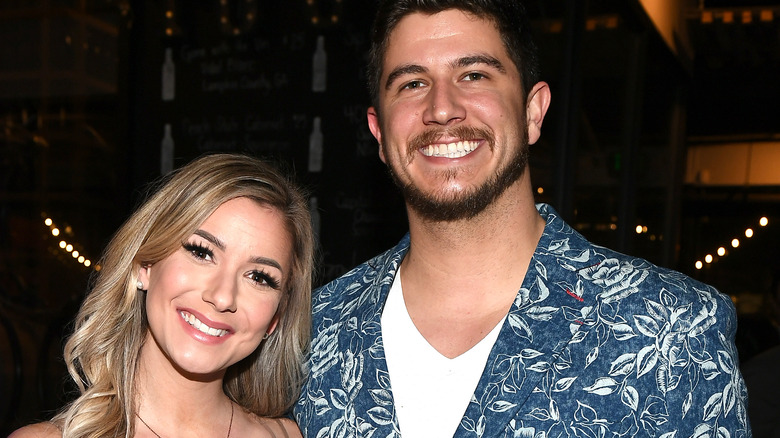 Of the 30 people who originally came onto "Love Is Blind" (via Cosmopolitan), 12 found love and extra screen-time. Golden couple Cameron Hamilton and Lauren Speed got married on day 40 of the dating experiment and had us on board their ship almost immediately (via Us Weekly). Speed talked about her relationship and fans to Us Weekly, "It's actually, it's unbelievable. All the love that we received and support, it's truly like a dream … it's like a fairy tale that's never ending, it's crazy."
Matthew Barnett never looked back after saying yes to ex-tank mechanic Amber Pike either. They even celebrated their two-year wedding anniversary with a post on Instagram, saying, "Two years ago today since we officially said "I do"… and I still can't keep my hands off you! Happy 2yr Wedding Anniversary to my frustrating-crazy-sweet-handsome hubby. I LOVE YOU [Matt Barnett]."
Both couples were celebrated on the show's reunion, "Love Is Blind: After The Altar" (via The Tab).
Many Love Is Blind contestants didn't work out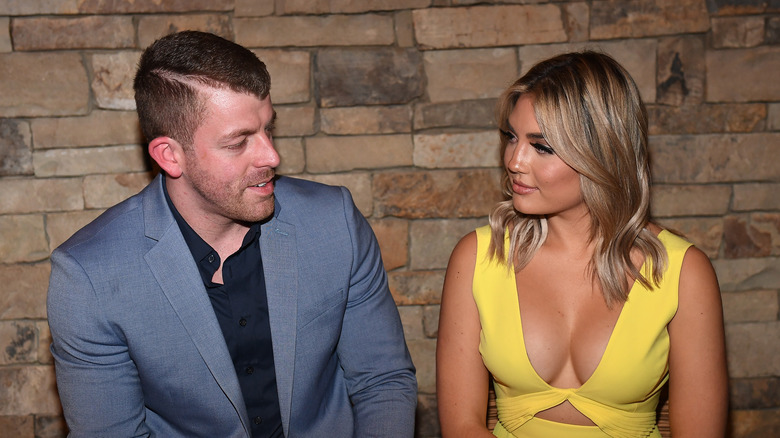 However, some shouldn't have trusted the process, especially blindly. Diamond Jack and Carlton Morton broke up in an explosive fight (via Entertainment Weekly), while Kelly Chase revealed she'd been ghosted by Kenny Barnes after the show (via People). Giannina Gibelli was left at the altar by Damian Powers on the show but they continued dating after, only to break up a few months later. "I am officially single…me and Damian haven't been dating for a couple of months now. I've moved on. I feel really, really good. I'm definitely at a really good place in my life," she confirmed to ET this year.
Jessica Batten and Mark Cuevas gave us insight into what not to do; they were toxic for each other until the end and it had nothing to do with their age gap. It was later revealed that Cuevas was cheating on Batten throughout the filming process with Lauren "LC" Chamblin from the show (via E!). Soon after, Batten posted a picture on Instagram with her new boyfriend saying, "I'm thankful to be able to follow my heart and choose my own happiness. I hope you all do the same!!!"
We noticed a little pattern with the men here (except Cameron, of course) but hopefully the next season's going to bring in more men written by women. If you think you can handle this modern dating fiasco, you can sign up on Netflix for Season 2.
Source: Read Full Article