Where Is Selena Gomez From? She 'Ironically' Felt 'Safe' Growing up
In Only Murders in the Building, Selena Gomez joins forces with two of the most respected comedians of all time. Steve Martin and Martin Short are living legends. The fact that they picked Gomez to star along with them in their new show is a testament to her incredible acting skills. Gomez didn't have a head start in the entertainment business. She was born to regular parents and grew up just a regular kid. Her Youtube Artist Spotlight Story proves just how average her childhood was.
Selena Gomez got her start on 'Wizards of Waverly Place'
After a brief stint on Barney and Friends, Gomez landed the role of a lifetime on Wizards of Waverly Place. The Disney Channel is the perfect place for young actor to get their start. Gomez does admit that working for the mouse could feel restrictive. Ultimately, however, the role changed her life completely. It put her in league with actresses like Hilary Duff and Britney Spears, both of whom are Disney alums. As a young girl, Gomez revered them.
Like Spears, Gomez is a double threat. She was able to simultaneously launch her music career and her acting career with Wizards. Gomez not only starred in the show but recorded the theme song as well. Although her music career hasn't been as successful as her acting career, Gomez doesn't want to stop making music. She did consider retiring from making music professionally, however. The music industry has been harder for Gomez to navigate than acting, but fans definitely don't want her to quit.
Selena Gomez was born in Grand Prairie, Texas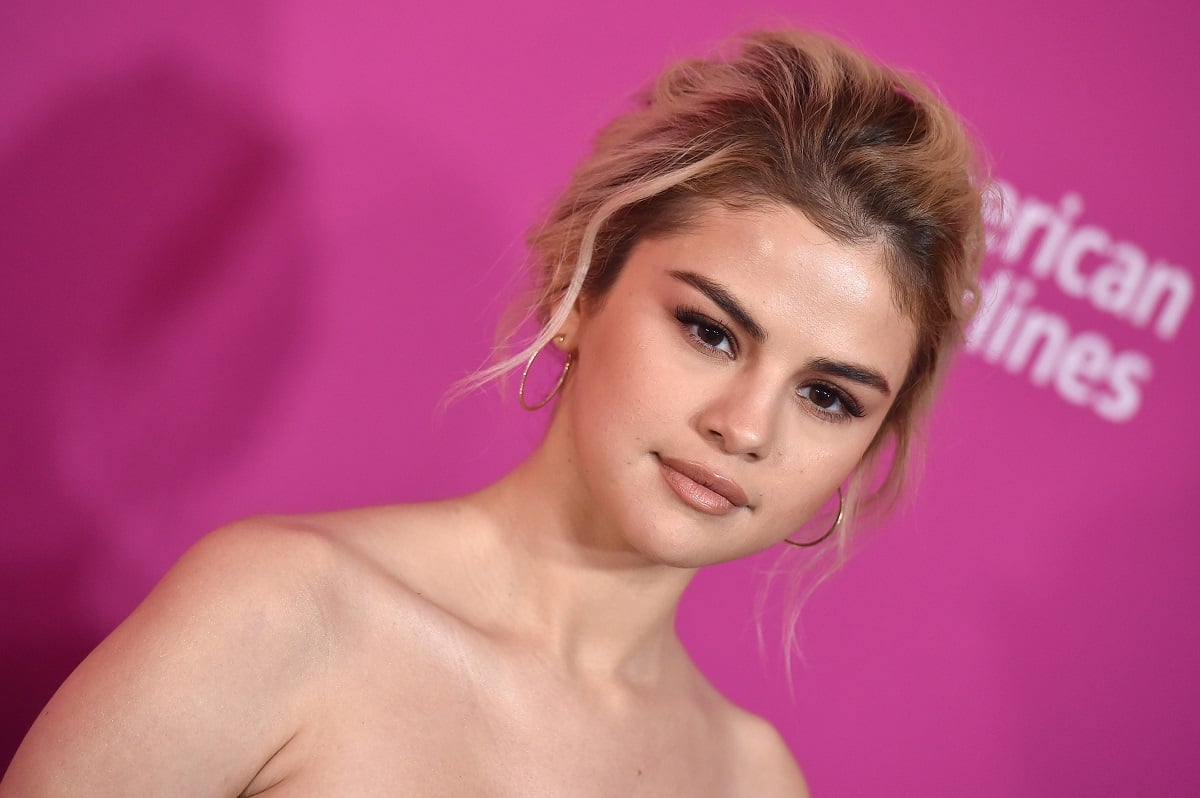 Gomez learned to love music from an early age. In fact, she was named after a musician. Selena Quintanilla was a Mexican American songstress born in Texas, just like Gomez. After she was tragically murdered, Jennifer Lopez got her big break playing Quintanilla in a biopic. The original Selena's music was hugely popular in Grand Prairie, Texas, where Gomez was born.
According to Gomez, she felt Grand Prairie was "safest place in the world," even though she shouldn't have. Gomez doesn't mention why she currently doesn't feel like Grand Prairie is safe. According to Best Places, the crime rate in Grand Prairie is below the national and Texas averages and has been since at least the year 2000. Of course, Gomez is right, Grand Prairie isn't the safest place in the world. But according to the statistics, it is safer than some other places in the US.
Grand Prairie was a safe haven for Selena Gomez
Gomez remembers fondly the community feel in her hometown of Grand Prairie. She claims that when rained, kids would run out of their houses and jump in puddles. It seems like there were a lot of other kids in Gomez's neighborhood, and even adults were always happy to play with the neighborhood children. Gomez recounted how one neighbor would let kids come over and play with a dollhouse she had.
It was in that Grand Prairie community that Gomez got her first shot at acting. She and her friend would make movies in their free time, and Gomez knew even then that acting was for her. Her neighborhood had a lot of other kids, and Gomez's family lived close. She claimed that her extended family loved getting together over meals whenever possible. With family and friends close by, it's no wonder Gomez felt that Grand Prairie was safe.
Source: Read Full Article