What Is Drew Barrymore's Relationship With Her Mom Like After Emancipation at 14?
Actor and talk show host Drew Barrymore has been part of the Hollywood landscape since her childhood. And she's been up front about how her mom Jaid Barrymore's permissive parenting led to trouble for her as a young star.
How old was Barrymore when her mother got her into acting, how did it lead to her emancipation at 14, and what is their relationship like now that she has two daughters of her own?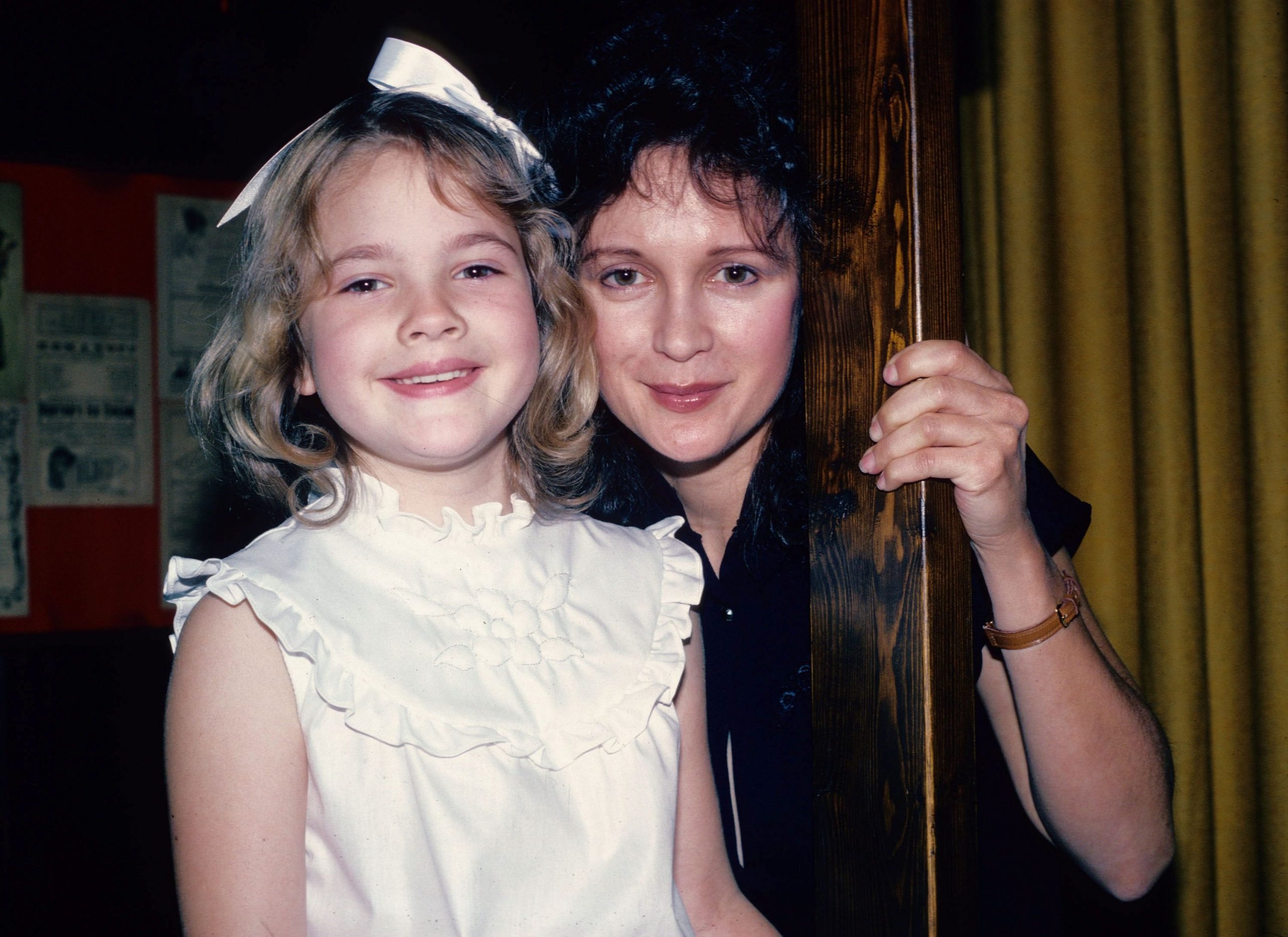 Drew Barrymore's mom got her into acting before she turned 1
As Barrymore tells it, her mother led her into a life of excessive partying as a child by setting her on the Hollywood path before she was even one. Barrymore's acting career can be traced back to a commercial for puppy food from when she was somewhere around 11-months-old.
She became big-time famous for the fan-favorite film E.T. the Extra-Terrestrial, which released when she was only 7. While she doesn't think her mom meant to do it, she thinks her failure to provide boundaries while Barrymore was a child allowed exposure to drugs and debauchery. She said she was encouraged by adults to partake in drugs and even dance with men at clubs.
In 2018, Barrymore called young fame a "recipe for disaster" while visiting Norm Macdonald Has a Show. "It's sad that there's this weird alchemy about kids doing this line of work that f*** all of them up, and I'm no different," she explained.
"I had a mom, but she was more like my best friend," she told Norm Macdonald. "She was like, 'Do you want to go to school and get bullied all day, or do you want to go to Studio 54?' And I was like, 'Yes, absolutely!'"
But eventually, Barrymore needed boundaries and felt she had to create her own.
Drew Barrymore emancipated at 14
As Barrymore tells it, she was beyond her mother's control. "I think she created a monster, and she didn't know what to do with the monster," Barrymore explained on The Howard Stern Show. So, when she turned 13, she said her mom put her in a California psychiatric ward.
"This was her last gasp, and I really was out of control, and I forgive her for making this choice," Barrymore told Stern. "She probably felt she had nowhere to turn."
After that, she legally emancipated from her parents at 14 — though her father wasn't present throughout much of her life. She said she felt Jaid Barrymore never mothered her in a nurturing sense, despite being active in her childhood.  
"But you know what's exciting?" Barrymore asked while vising Macdonald. "I got my s*** over with at, like, 14. Like, midlife crisis, institutionalized, blacklisted, no family, like, got it done, and then got into the cycle of being my own parent, figuring it out."
Now that she's a parent to her own two daughters, she said her childhood relationship with her mother reminds her she needs to be more than a friend to them. But her bond with her daughters also taught her to empathize for things she didn't know how to before.  
What is Drew Barrymore's relationship with her mom like now?
While Barrymore acknowledges she will never have the most traditional mother/daughter bond with her mom, she said the two have reconnected. "I'm really glad there is healing there. I feel goodness toward my mom," she told Stern.
And she added that she has cautiously allowed Jaid Barrymore to meet her daughters, saying, "I feel empathy and understanding." But although she may empathize, she still seems openly determined to be the kind of mother she never had herself.
How to get help: In the U.S., contact the Substance Abuse and Mental Health Services Administration helpline at 1-800-662-4357.
Source: Read Full Article