Vanessa Hudgens's Spooky Season Post Takes a Turn Into the Hilarious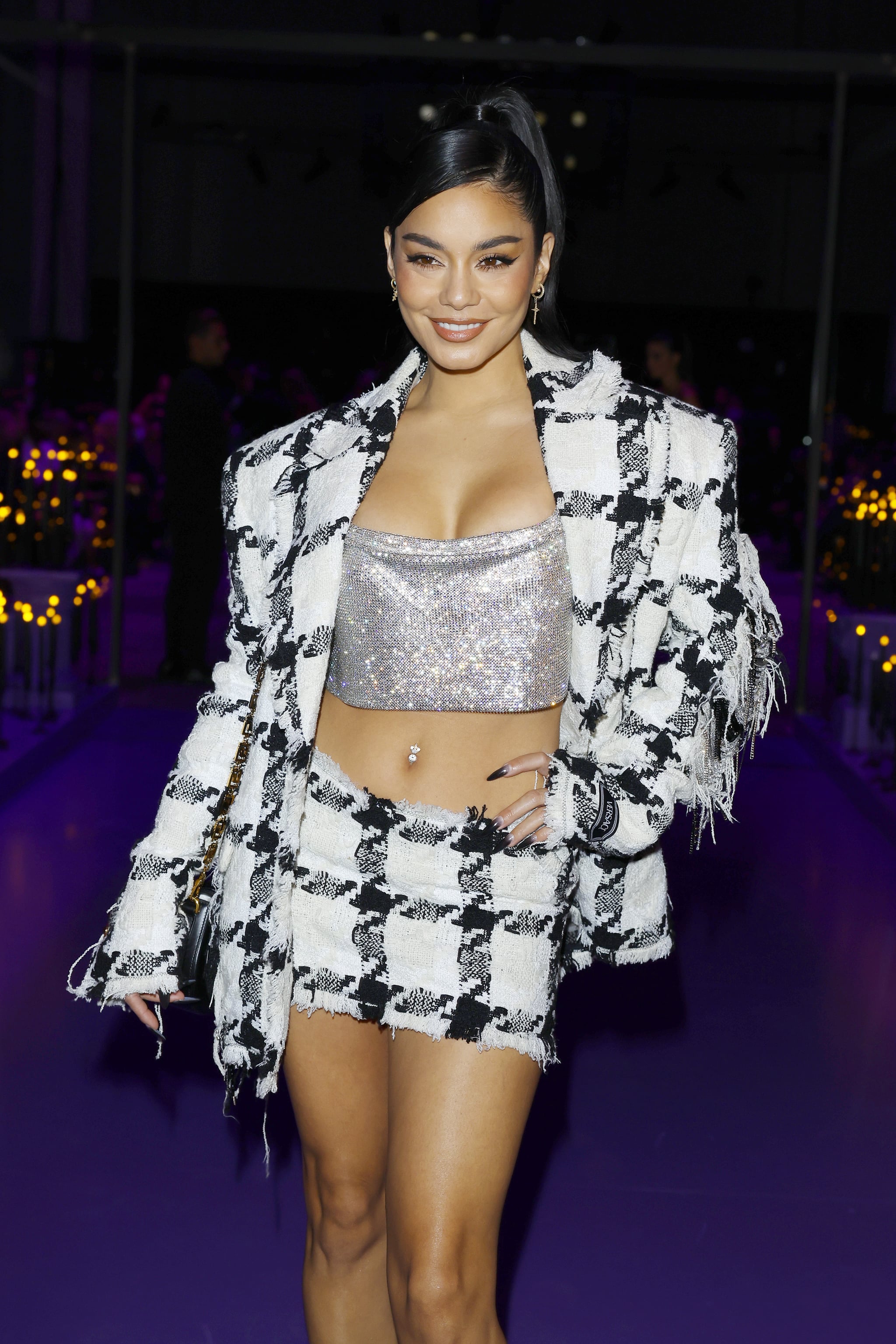 With October officially underway, the Halloween-loving Vanessa Hudgens decided to get a jump-start on her spooky-season shenanigans. On Saturday, Oct. 1, "The Princess Switch" star shared photos from an atmospheric photo shoot she did with her friend, singer GG Magree. The black-and-white pics — which feature the friends wearing matching black veils and lingerie for a witchy look — are sufficiently eerie . . . at least they are until you reach the last slide on Hudgens's Instagram post.
"HAPPY OCTOBER 1sttttt🎃💀👻🖤🖤🖤 swipe for a laugh 😉," the actor captioned her carousel on Instagram. In the first three slides, the duo serve up a mix of sultry and dramatic looks that give off major Halloween vibes. But in the last slide, everything falls apart when Hudgens and Magree strut toward the camera and squat down. Everything is fine until Hudgens tilts, which causes her to fall over as they both dissolve into giggles. Just like that, their photo shoot goes from "American Horror Story" to "Casper."
Hudgens took advantage of the outtake by turning it into a meme on her Instagram Story. The 33-year-old shared the video of her pratfall alongside the caption "diving into October like . . ." proving once again that she embraces all aspects of the spooky season, from the scary to the hilarious.
Over the years, the actor has loved sharing her Halloween costumes with her fans, and in a 2021 interview on "Live With Kelly and Ryan," she opened up about why she loves the holiday so much. "For me, it's not about Halloween itself," she explained. "It's about the essence of Halloween, like the scary movies, and the mazes, and the pumpkin-carving, and the cozy and the fall."
And, if her latest Instagram post is any indication, the spooky photo shoots rank pretty highly, too.
https://www.instagram.com/p/CjLyVorvnKm/
Source: Read Full Article