Valerie Bertinelli's Mom's Lasagna Recipe Calls For Nearly 2 Whopping Pounds of Ricotta Cheese
There are lasagnas and then there are lasagnas. Food Network star Valerie Bertinelli's family recipe for the popular Italian dish is robust in its inclusion of nearly two pounds of ricotta cheese. Here's why her mom insisted on more ricotta than usual, and how Bertinelli likes to make her own lasagna instead.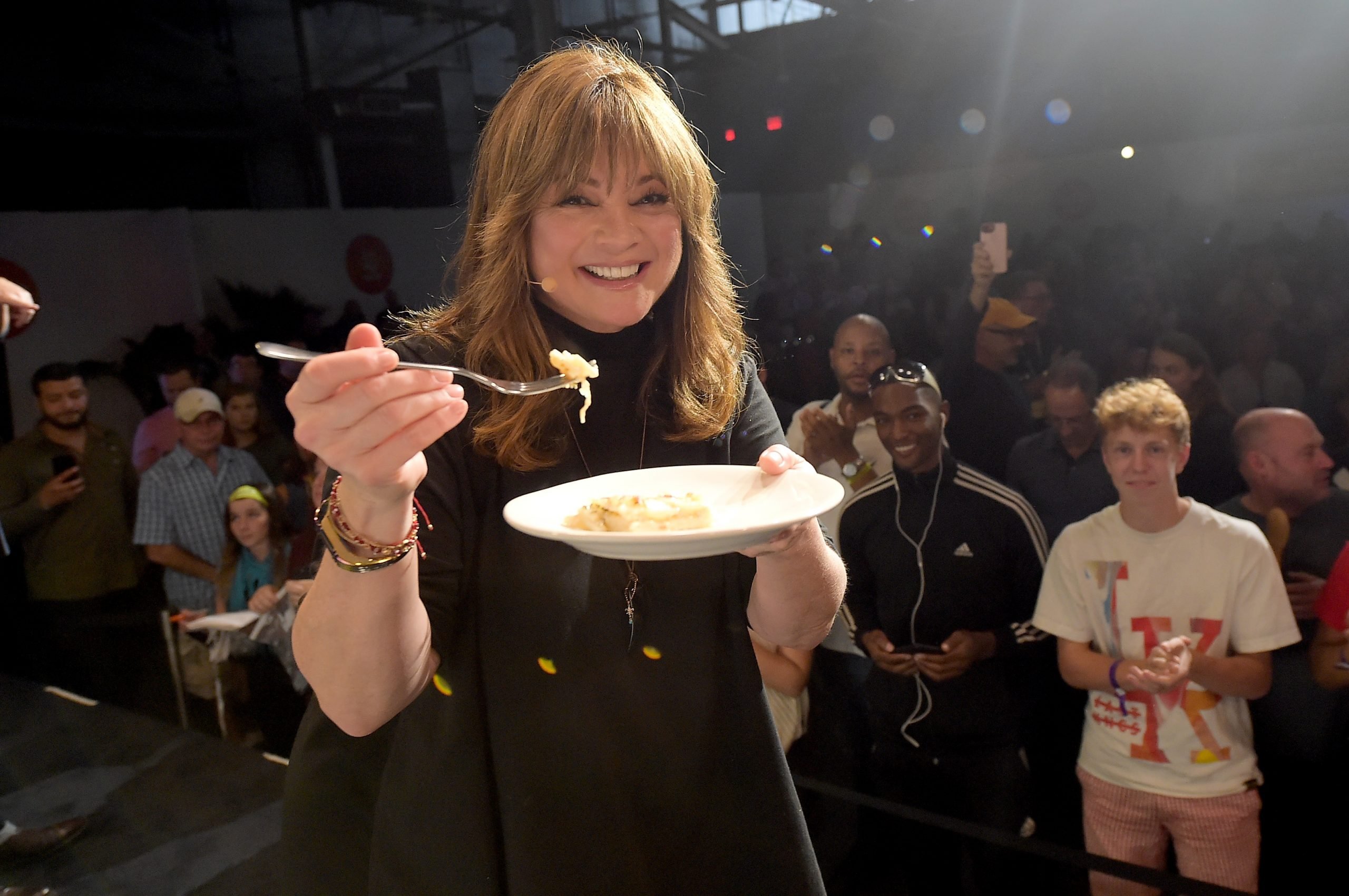 Bertinelli actually prefers her own lasagna ricotta-free
The actor told daytime host Rachael Ray in 2019 that she likes making lasagna at home using bechamel sauce (white cream sauce) instead of ricotta: "It sounds fancy, but it just tastes really good." On the other hand, her mother, who died that same year, considered lasagna without ricotta cheese, well, not a true lasagna.
"She says if there's no ricotta in it, then it's not really lasagna," Bertinelli said of her mother. Still, the Emmy award-winning television personality gave her mom full props for her delicious dish and explained on Ray's show how to make it. "I do start with a bolognese sauce with some hot spicy Italian sausage right here and ground beef," she said.
What else you'll need for Bertinelli's mom's lasagna
Bertinelli wrote in her cookbook Valerie's Home Cooking of her mother's love of making a good meal.
"My mother's specialty was Italian food, even though she's of English-Irish descent and raised in New Jersey," she wrote. "She learned to cook from the women in my father's family. When I was a kid, she made a mean lasagna."
To make the Bertinelli family lasagna (full recipe and quantities here), have on hand: ground beef, hot Italian sausage, onion, garlic, dried oregano, tomato paste, packaged tomatoes, eggs, shredded mozzarella cheese, Parmesan cheese, fresh basil and oregano, no-boil lasagna noodles, salt, pepper, and of course, ricotta cheese (30 ounces to be exact).
Ricotta cheese, and lots of it, for Bertinelli's mom
Bertinelli starts by browning her two ground meats and reassures that "if you don't like spicy [sausage], you can use the sweet sausage if you like, but I like that bite of fennel and everything." The onion, garlic, tomato paste, and dried oregano are added to the cooking meats.
"For you, mama, ricotta," Bertinelli announced as she combined the ricotta cheese with the egg and mozzarella cheese. "She makes lasagna like a real Italian woman," the former Hot in Cleveland star told Ray of her mom.
The fresh herbs go in the cheese mixture. "Once you get your ricotta mixture mixed up, and your sauce is all done, start putting a little bit of sauce on the bottom" of a 9×13-inch casserole dish," Bertinelli instructed.
Layering begins with the lasagna noodles, ricotta cheese mixture, and the meat mixture, continuing until the dish is filled.
Finally, "when you get to the very top, you want to make it nice and super cheesy," she said as she sprinkled a generous handful of mozzarella cheese to the final layer of the lasagna. The casserole dish is covered in foil and placed in a preheated 375-degree oven for 45 minutes, the last 10 minutes of which the foil is removed and the lasagna cooks until it is "beautiful and bubbly."
Source: Read Full Article