Tom Sturridge Caught Locking Lips With Alexa Chung While Sitting Behind Ex Sienna Miller
Although 'The Sandman' actor and the 'Anatomy of a Scandal' actress have parted ways in 2015, they seemingly still enjoy spending time together as seen on day seven of Wimbledon in London.
AceShowbiz –Tom Sturridge is not afraid of showing his affection for new love interest in front of an ex. Attending day seven of 2022 Wimbledon in London, "The Sandman" actor was caught on camera sharing a kiss with Alexa Chung while his former partner Sienna Miller sat right in front of them.
In a snap taken at the All England Lawn Tennis and Croquet Club on Sunday, July 3, Tom could be seen without hesitation when he publicly locked his lips with Alexa. The 36-year-old actor was rocking a blue blazer on top of an Adidas tee paired with a bucket hat, whereas the 38-year-old model and TV presenter wore a white button-down and a black cardigan.
Taking a seat right before the loving pair was Tom's ex Sienna. The "Anatomy of a Scandal" actress herself was accompanied by her model boyfriend Oli Green. While watching center court, she was also spotted packing on the PDA with her man.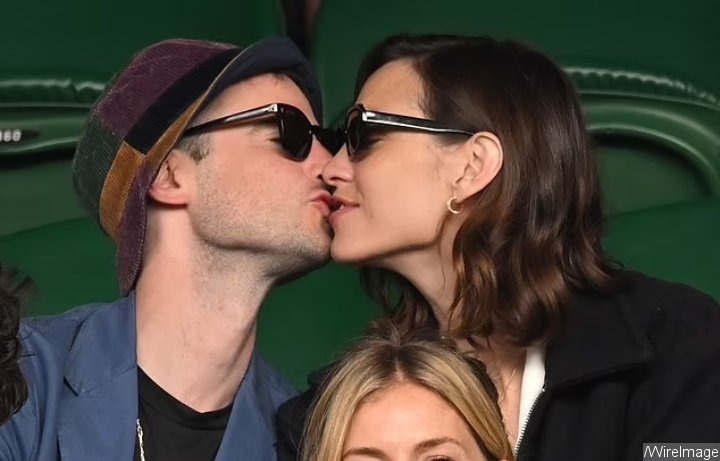 Tom Sturridge was spotted sharing a kiss with his new partner Alexa Chung.
The friendly exes were also spotted enjoying their time as they took a picture together. At one point, a beaming Sienna could be seen holding up her phone to allow all four to squeeze in together for a group selfie.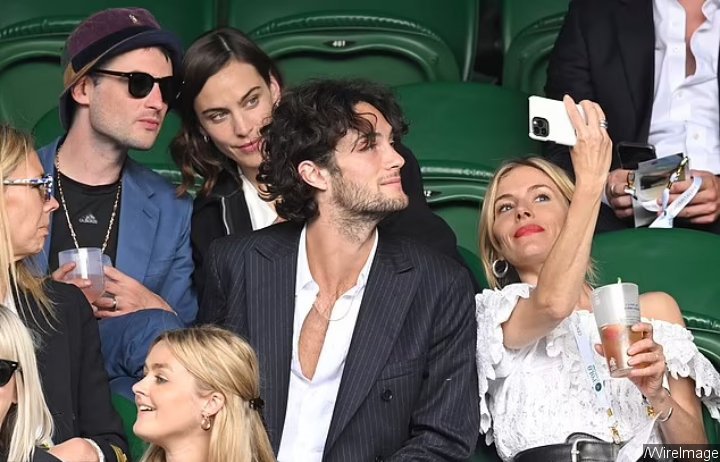 Sienna Miller holding up her phone for a group selfie together.
Tom began dating Sienna in 2011. The pair, who were once engaged, welcomed a daughter named Marlowe together in 2012. After four years together, the two decided to call it quits in 2015.
Despite their split, Sienna revealed to Harpers Bazaar that she and Tom still love each other. "I think in a break-up somebody has to be a little bit cruel in order for it to be traditional," she told the outlet, before adding, "But it's not been acrimonious in a way where you would choose to not be around that person."
The 40-year-old actress further continued, "We don't live together, as has been reported recently, but we do half the time. Everybody will stay over or we'll all go on holiday and that's because we genuinely want to be around each other."
Calling Tom her "best friend," Sienna was also grateful that their daughter has two parents who still care for each others. She stated, "It's great for our daughter that she has two parents who love each other and are friends. He's definitely my best friend in the entire world."
Source: Read Full Article