'The View': Meghan McCain Feared Being Fired and Kept Only One Pair of Shoes in Her Dressing Room 'To Get Out Quickly'
Meghan McCain, the former panelist of The View, said she feared being fired from the show. She kept only one pair of her own shoes in her dressing room to "get out quickly." McCain, a View castmember for four years, left of her own accord. However, it appeared she always had it in in the back of her mind that she might have had to leave earlier than anticipated.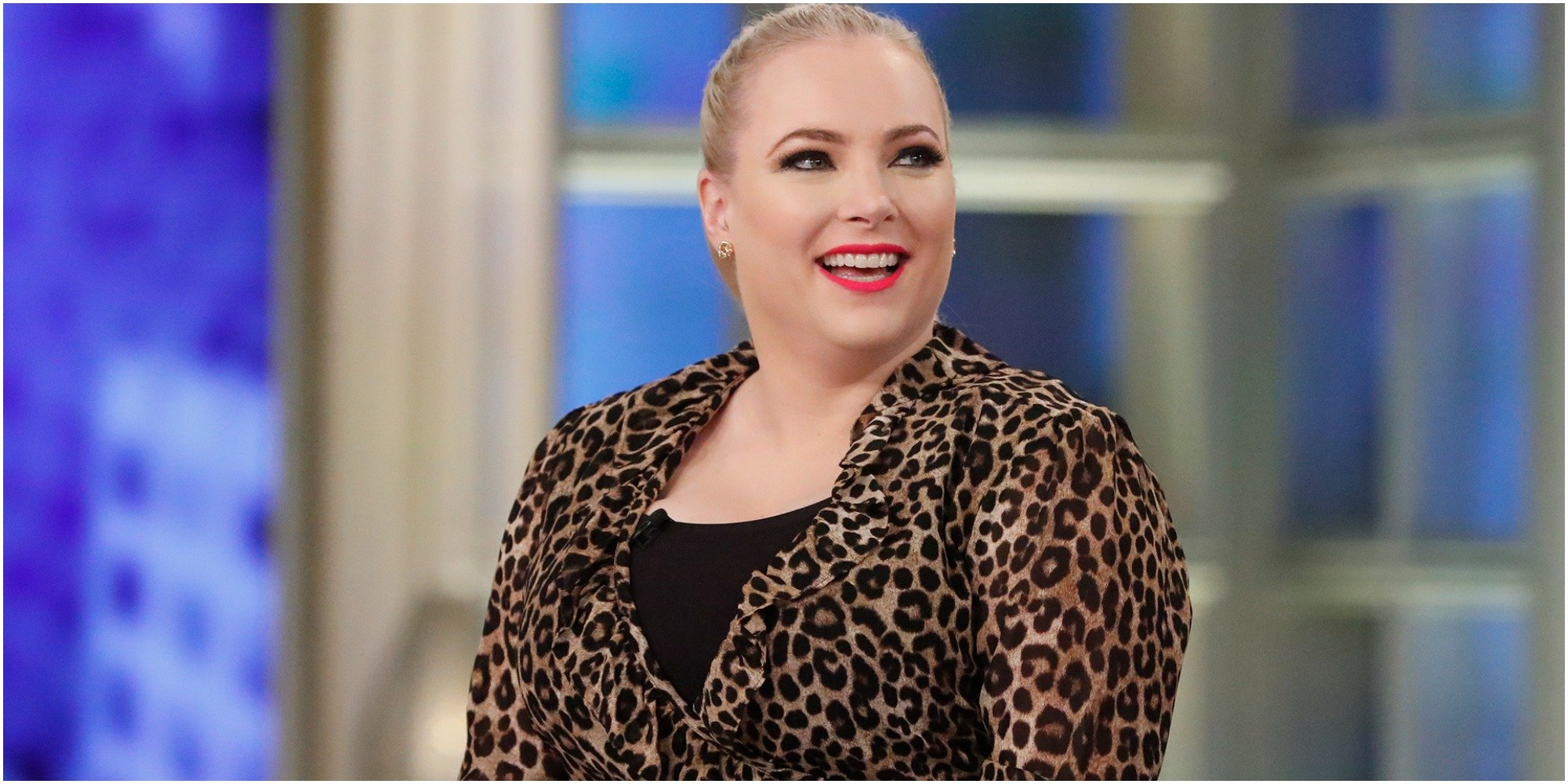 Meghan McCain joined 'The View' in 2017
McCain served as the show's primary conservative voice. She replaced Jedediah Bila, who abruptly departed the series.
During her first show, View moderator Whoopi Goldberg addressed McCain's parents Cindy and John. She told them, "We got her. She's in good hands here."
Goldberg and McCain sat on the panel with Joy Behar, Sunny Hostin, Sara Haines, and Paula Faris for season 21.
"I'm a little bit on sensory overload," she told ABC News after her first show.
"It's an incredible show to be joining. I've never joined a hit show," McCain added. "It's a luxury to be able to come onto something that already has such a big following."
She was hoping to be "the Jane Goodall of red America and explain my people to The View."
She wanted to last more than one season on 'The View'
Ramin Setoodeh, the author of Ladies Who Punch: The Explosive Inside Story of The View, said McCain shared her fears.
Setoodeh, close friends with McCain, wrote that the conservative commentator was hesitant to say yes to a full-time gig on The View.
"I originally said no when they asked me, and my dad convinced me to do it," she said.
However, she was afraid she wouldn't make it to season 22.
"I hope it's in my obituary that I was the first Republican since Elisabeth Hasselbeck to survive more than one season on The View. It's one of my proudest moments. I thought I was getting fired for a long time."
Setoodeh said McCain showed him her dressing room which had shelves of high heels on the wall.
McCain told the reporter that only one pair belonged to her.
"The rest are owned by the show. If I get fired, I want to be able to leave here quickly," McCain stated.
McCain once admitted 'The View' studio audience was 'combative'
In an interview for People Magazine, McCain confessed she found it challenging to get her point made.
In her opinion, this was because the series' studio audience could be "combative."
"The booing and the heckling is a lot every day.
"I'm paid at The View to give a different view," McCain said.
"So I would like us all, when people come, to roll it back because I'm trying to do a very complicated job."
McCain left the series in August 2021.
The View airs weekdays at 11 a.m. EST on ABC.
Source: Read Full Article