The Truth About My Feet Are Killing Mes Dr. Ebonie Vincent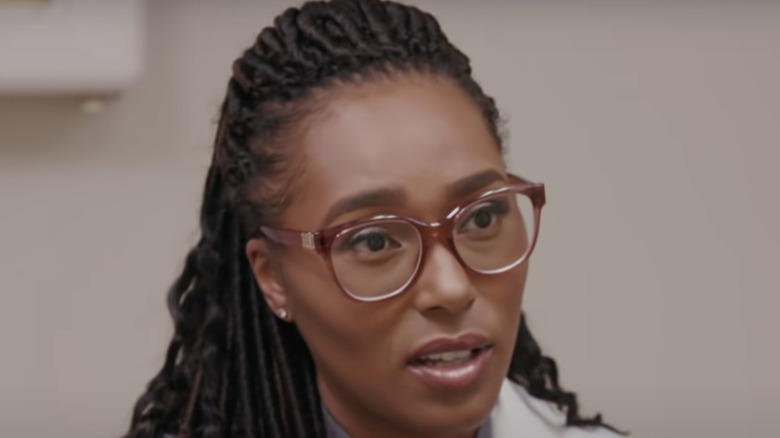 Fans of the TLC reality series "My Feet Are Killing Me" are more than familiar with the faces of the show: Dr. Brad Schaeffer and Dr. Ebonie Vincent. 
The show follows the adventures of the two foot and ankle surgeons, who work on opposite sides of the United States. They are both very talented and highly specialized doctors and, as such, see some truly unusual medical conditions. As Dr. Schaeffer explained to Men's Health, he's seen it all. "I've seen everything up to this point: bones out of people's legs; decaying flesh; the smells — sometimes you can put stuff up your nose to block the smell a little bit."
As TLC prepares to bring the show back for its third season, viewers are interested in learning about who the doctors are behind the scenes. If want to get to know Dr. Ebonie Vincent a little bit more, keep reading for everything you need to know.
Dr. Ebonie Vincent is very passionate about her field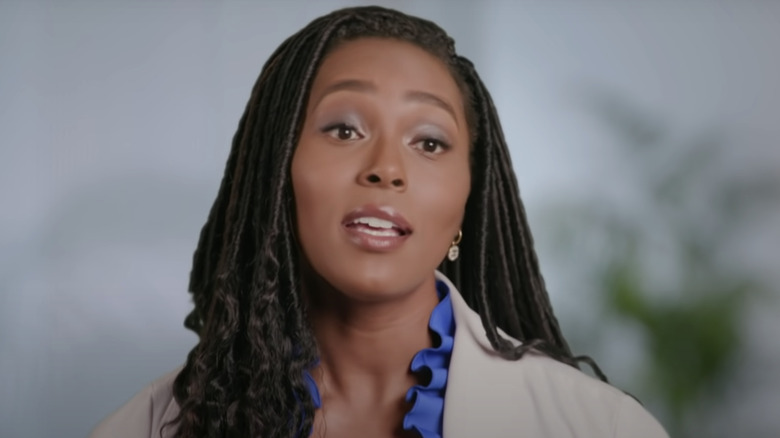 Dr. Ebonie Vincent went into podiatry because the field allows her to help people in a very major way. As she explained to Uptown Magazine, through podiatry, she can tackle a problem that is right there in front of her. "Like a lot of times you're looking for a blood sugar, you're looking for a blood pressure, you're kind of pumping people with medications to kind of normalize them," she said. "In the field of podiatry, a lot of times, you're treating things you can see."
She goes on to explain that being able to solve problems in this way is very beneficial and gratifying for her. "I can see a hammertoe, a wart, a bunion, a broken bone," she said. "Depending on what type of learner you are, that's kind of a good thing for me, I get satisfaction from seeing something broken and fixing it."
She believes being a Black woman is a strength as a doctor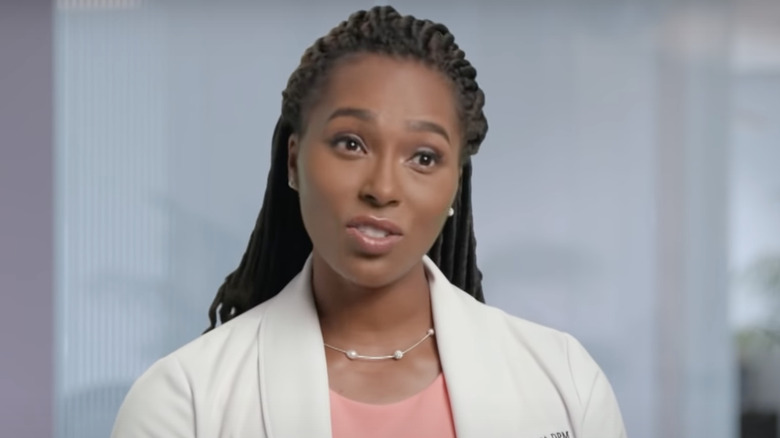 As a foot and ankle surgeon, Dr. Ebonie Vincent of "My Feet Are Killing Me" works with a lot of patients who have diabetes. Of those patients, a disproportionate number are Black Americans. As a Black woman, she is incredibly cognizant of the racial disparities in healthcare and the cultural education that is often missing when Black patients are diagnosed with conditions such as diabetes.
Dr. Vincent explained to Uptown Magazine that being a Black woman makes her better equipped to treat the patients she works with. Sometimes, it even means that her patients will listen to the advice she has to give when they might not have in the past. "I feel like I can make suggestions that people can actually follow, as opposed to, 'Just do this,' and they do none of it," she said. "Maybe they'll do, hopefully, 50 percent of what I say and that will help them to get a little bit better."
Dr. Vincent also believes that the way she prioritizes her patients makes a huge difference. "Oftentimes preventative measures are difficult to get covered, so I try to embody mindfulness and make lifestyle factors a priority," she told Word of Health. "I also let my patients know what the best treatment options are. This is why it is great to have a patient and doctor relationship."
Dr. Ebonie Vincent's family is everything to her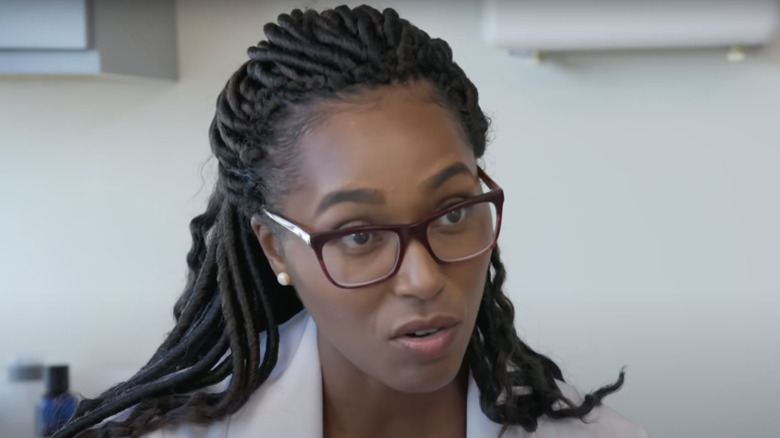 Above all else, Dr. Ebonie Vincent's family is her top priority, and they even had a huge part in helping her decide what path to take in her career. "I come from a family of educators that geared me in the right direction," she told Word of Health. "They knew that it was important that my personality fits my career choice. As a result, my drive and passion come from family knowledge and support."
Dr. Vincent of "My Feet Are Killing Me" went on to add that an injury her father suffered — a ruptured Achilles tendon that resulted in a blood clot — directly influenced how she interacts with patients. "It is definitely something that has shaped the way I treat my patients," she said (via Word of Health). "I give my patients as much information as possible and that speaks more so to my philosophy of preventative care. I would rather catch a health problem before operating on a patient because surgeries can be mentally and physically demanding."
Source: Read Full Article