'The Pioneer Woman': Paige Drummond Is Pretty in Pink in Ree's 1986 Prom Dress
Paige Drummond channeled the 1980s and looked pretty in pink as she wore mom Ree's satin prom dress. The Pioneer Woman star lent the gown to her second daughter for an extraordinary reason. Paige showed off the vintage dress in a series of Instagram snaps. As a result, the long gown packed the same wow factor when Ree wore it as a teenager in 1986.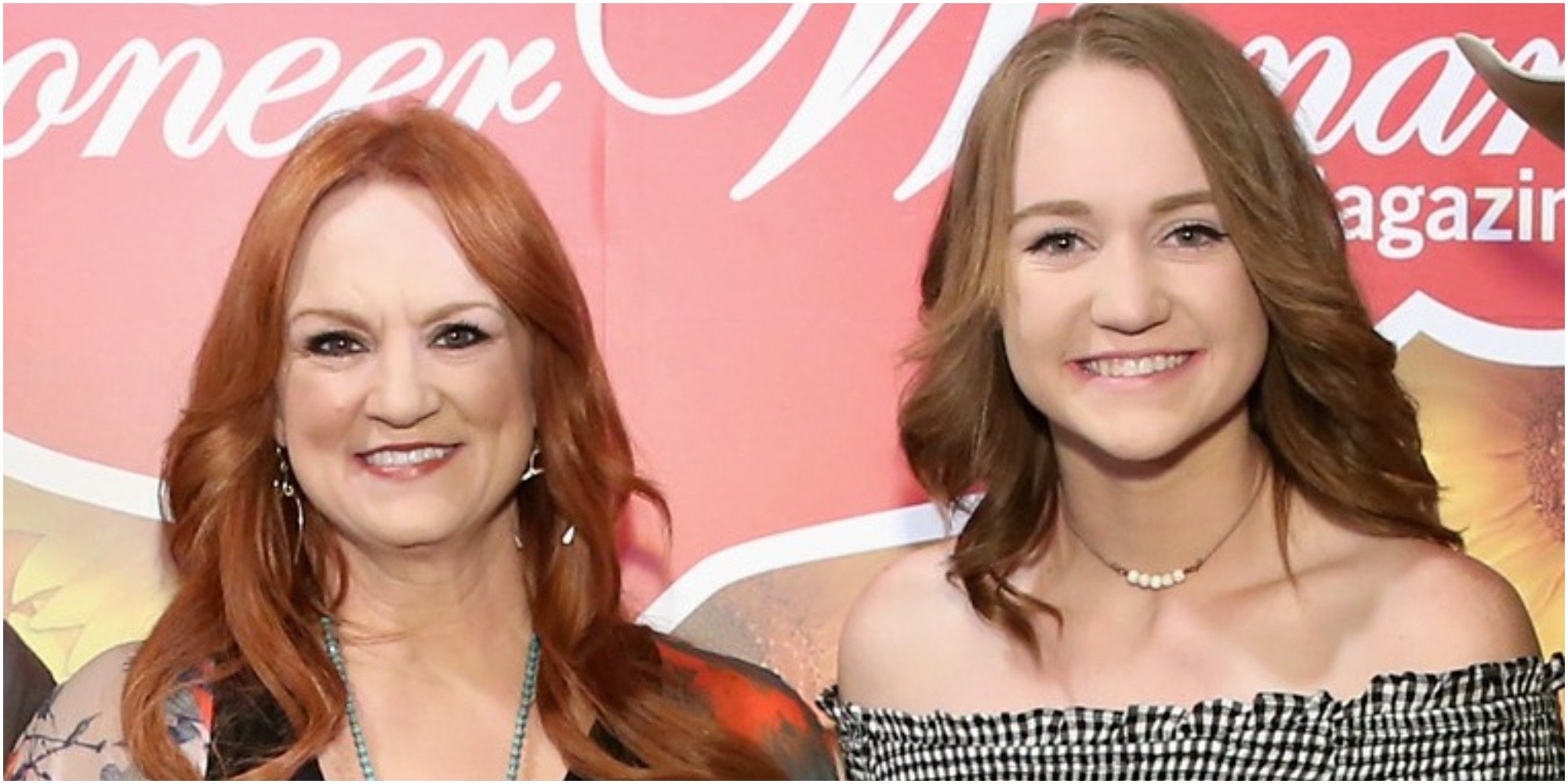 Paige Drummond loves her mother's vintage clothing
Paige appears to love her mother's vintage clothing. The 21-year-old brought back styles from the past in an updated manner for the second time on Instagram as she modeled a piece of The Pioneer Woman's personal history.
In October 2020, Paige modeled Ree's 1996 wedding dress on Instagram. Paige posed in the backyard of the Drummond home. She wore the white, long-sleeve gown and accompanying veil as her dog looked on.
"I have a daughter who's getting married…but it's not this daughter," The Pioneer Woman clarified. She referenced her firstborn daughter Alex's upcoming nuptials to Mauricio Scott. Alex and Mauricio wed in May of 2021.
Although it wasn't Paige that was tying the knot, "that didn't stop her from trying on my circa 1996 wedding dress this afternoon."
Additionally, Drummond added a remark where she specifically mentioned whom she hopes will use it one day.
"I don't think the dress will work out for either of my girls, but I'll save it for a granddaughter or goddaughter. Maybe I'll wear it when Ladd and I renew our vows," she said.
Ree added, "Just kidding. I've watched enough Real Housewives to know that's never a good idea."
Why did Paige Drummond wear her mother's pink satin prom dress?
https://www.instagram.com/p/CT8RJ-_lSMS/
Paige Drummond wore The Pioneer Woman star's pink satin prom dress for a fun college event to illustrate the style of the fun fashion era for a party at the University of Arkansas.
Paige and her date looked fabulous alongside their friends in a slideshow of nine snaps, where they expertly channeled the decade.
Although she kept her accessories to a minimum, the blonde beauty paired the gown with white Adidas Stan Smith sneakers for a fun twist.
The formfitting gown was a blush pink hue. It featured oversized shoulders with layers of floral detailing and sparkles. Additionally, a drop waist fell into a slim skirt with a slit for ease of movement. She simultaneously added a tiny pink purse as an accessory.
In the caption which accompanied the photo series, Paige wrote, "Senior prom: a series." Furthermore, she included the hashtags "80s does it better" and "dress by Ree."
Paige Drummond and her pals looked stunning in their vintage styles
https://www.instagram.com/p/BxnxZ21lNjA/
In subsequent images, Paige and her friend group dressed to the nines. However, she was the only one of the young women who wore a brightly colored gown. The other young women wore black dresses but likewise kept the theme going with their style.
During the photoshoot, the group wore sashes that read Prom King and Prom Queen, and the girls donned small floral wrist corsages to go with their outfits. As a result, the friends looked ready to dance the night away.
Other photos showed Paige and her pals as they partied in the fabulous, throwback looks.
Fans freaked out over Paige's photo series
https://www.instagram.com/p/B9dDgsLF1uS/
Ree Drummond was one of the first to comment on her daughter's photos. She wrote, "Seeing you in that dress is…amazing. 1986 all the way!!!"
Her fans were equally enthusiastic about the photo series.
Subsequently, The Pioneer Woman's fans shared their remarks in the comments section of the post.
"You make that dress look beautiful," wrote one follower.
"OK but the 80s look so good on you," claimed a second fan of the series of snaps.
A third Instagram user remarked, "Can I love it that you wore an 80's dress and sneakers? I love your style, Paige."
"Is there a picture of your mom in this same dress?" summarized a fourth fan?
The Pioneer Woman airs new episodes Saturdays at 10 a.m. EST on Food Network.
Source: Read Full Article