The Heartbreaking Death Of Priscilla Presleys Mother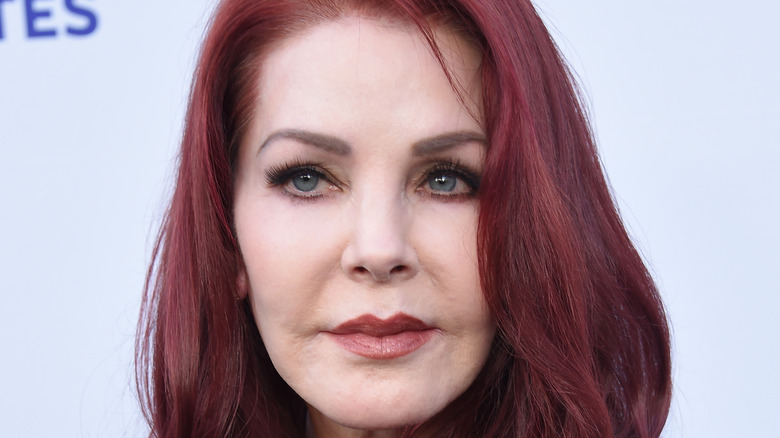 Anna Lillian Iversen, the mother of Priscilla Presley and former mother-in-law of Elvis Presley, has died at the age of 95. Presley announced the news on Instagram on Monday, writing, "I am heartbroken. My beautiful mother passed today. She was the light of our lives. She never wanted any attention on herself. Her children were her everything. May you Rest In Peace mom. You will always be with us."
Presley's granddaughter, actress Riley Keough, posted a photo to her own Instagram of her great-grandparents and grandmother. "We lost our beautiful Nana this morning," she wrote in the caption. "She was an incredible woman and mother. Rest In Peace nana."
Iversen had Presley when she was 19 years old and was married to James Wagner, a Navy pilot who died in a plane crash six months after the birth of their daughter. After that, Iversen wed Paul Beaulieu, an Air Force officer whose last name Presley took (via Outsider).
One year ago, Priscilla Presley's family also lost Benjamin Keough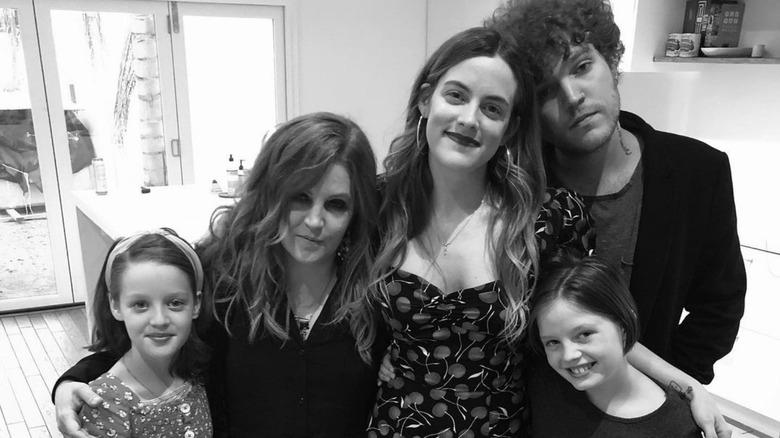 The news of the passing of Anna Lillian Iversen comes just one year after the death of Benjamin Keough. He was Iversen's great-grandson, Priscilla Presley's grandson, Riley Keough's younger brother, and the son of Lisa Marie Presley and her ex-husband, Danny Keough. Keogh died by suicide on July 12, 2020 at the age of 27 and was laid to rest at Graceland, as reported by Today.
After his death, his mother wrote on Instagram, "My beautiful beautiful angel, I worshipped the ground you walked on, on this earth and now in Heaven. My heart and soul went with you. The depth of the pain is suffocating and bottomless without you every moment of every day. I will never be the same. Please wait for me my love, and hold my hand while I stay to continue to protect and raise your little sisters and to be here for Riley. I know you would want that. Happy Birthday my sweet sweet Boy. You were much too good for this world."
If you or anyone you know is having suicidal thoughts, please call the National Suicide Prevention Lifeline​ at​ 1-800-273-TALK (8255)​.
Source: Read Full Article