The Duke & Duchess of Sussex cover Times Most Influential People issue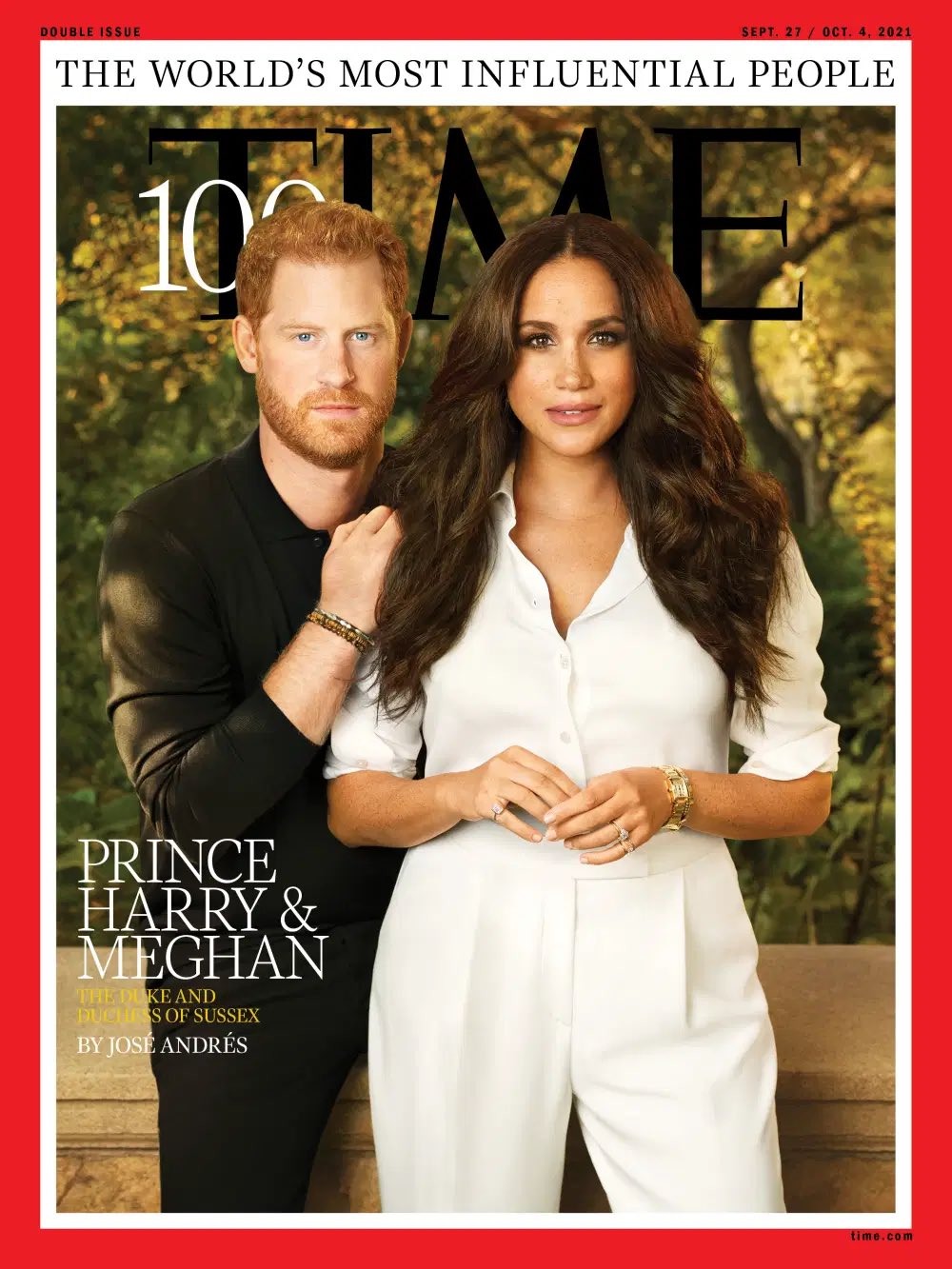 Well well well. The Duke and Duchess of Sussex are one of several covers for Time Magazine's Most Influential People in the World issue. They were photographed by Pari Dukovic for Time, and I believe this was done at their home in Montecito. Meghan's HAIR! She's letting it get so long, it's amazing. And the way they're positioned… it's good. I enjoy it. Not only did they get a cover and blurb written by Jose Andres, but they also wrote a short profile of Nigerian American economist Ngozi Okonjo-Iweala, talking about global vaccinations. Here's an excerpt of what Andres wrote about them:
Springing into action is not the easy choice for a young duke and duchess who have been blessed through birth and talent, and burned by fame. It would be much safer to enjoy their good fortune and stay silent.

That's not what Harry and Meghan do, or who they are. They turn compassion into boots on the ground through their Archewell Foundation. They give voice to the voiceless through media production. Hand in hand with nonprofit partners, they take risks to help communities in need—offering mental-health support to Black women and girls in the U.S., and feeding those affected by natural disasters in India and the Caribbean.

In a world where everyone has an opinion about people they don't know, the duke and duchess have compassion for the people they don't know. They don't just opine. They run toward the struggle.
[From Time]
Love it! And yes, I think this is a good fit, on the "most influential" Time Magazine list. They are legitimately influential. Salt Island still watches their every move and reacts to them constantly and copies their every move too. Meghan and Harry are the first prominent modern royals to leave the royal fold to create their own path, a hybrid path of commerce, fame and service. Love all of it. Happy birthday to Harry.
Salt Island is already freaking out, you guys.
https://www.instagram.com/p/CT2Ar9vtFzN/
A post shared by The Telegraph (@telegraph)
Source: Read Full Article