Signs Christina Haack & Ant Ansteads Marriage Was Never Going To Last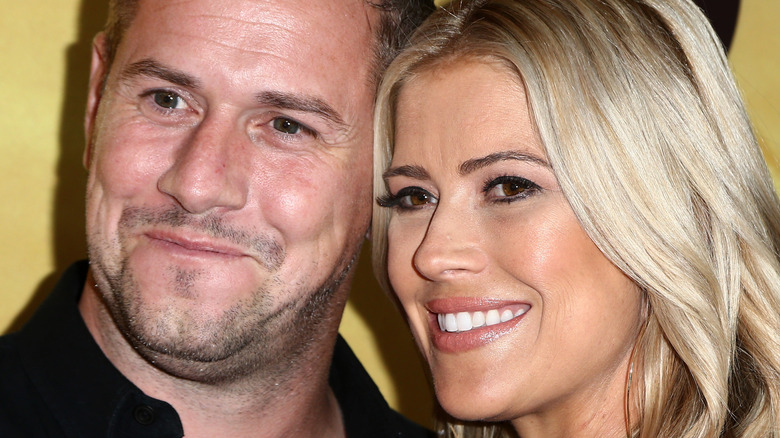 Tommaso Boddi/Getty Images
By Stephanie Kaloi/Sept. 2, 2021 11:13 am EDT
Christina Haack and Ant Anstead are both television personalities known for their work on HGTV and "For the Love of Cars," respectively. The two surprised many when they started dating in January 2018, and though they were both coming off of recent divorces, things progressed quickly for the couple. They got married in December of the same year. 
Haack and Anstead were happy to speak openly about their love for one another, with Haack telling Us Weekly in June 2018 that she just couldn't help doing so. "Ant is an amazing guy. He's a great father," she said. "He's so grounded. He really lifts me up. He's so supportive … he's just an amazing, amazing man." She then added that her life hadn't felt this good in a long time. "This is by far the happiest I've been in a while. I'm really excited about the future. I'm in a great relationship, my kids are doing well. Everything's going really good."
Those highs made the announcement of their separation in September 2020 all the more surprising … unless you were really paying attention. In retrospect, there were quite a few signs that things might not work out in the long run for the pair.
Ant Anstead was still married when they began dating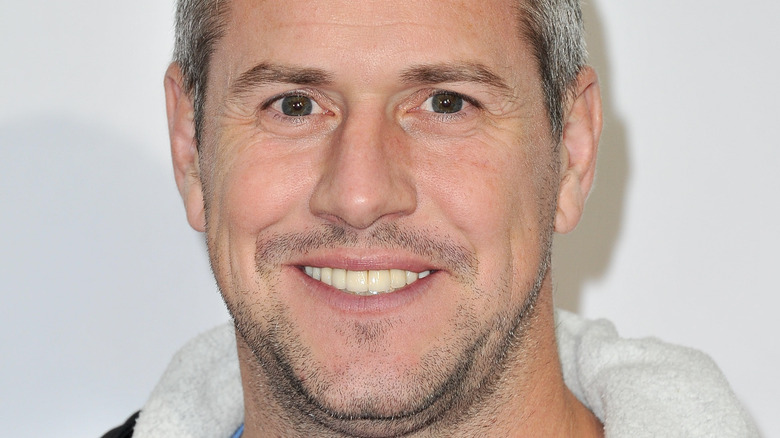 To kick things off, some people believe that Ant Anstead might have still been married when he began spending time with Christina Haack — separated, yes, but not divorced. As House Beautiful pointed out, Haack posted a sweet post celebrating a year since the two started dating in October 2018. This would suggest Haack considered October 2017 as the month she began dating the man who would become her second husband. 
Anstead was married to wife Louise at the time, though he shared that they had been separated since July of that year (via The Sun). Even still, four months of separation might not be long enough for a person to emotionally be ready to jump into a new relationship, but that's what Anstead did anyway. It also took Anstead quite some time to finalize his divorce from Louise, as he was still working through the details in July 2018, when Haack told People she could already imagine being married to him.
They both went from one marriage to another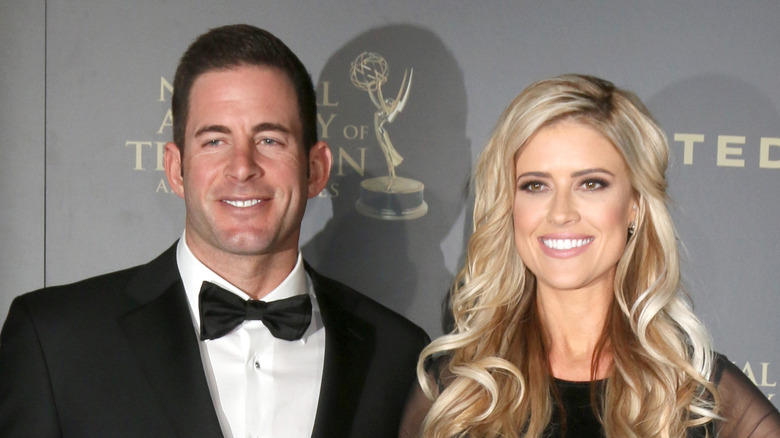 Ant Anstead wasn't the only one still working through the details of a previous marriage when he and Christina Haack met. Haack and her first husband, Tarek El Moussa, had a very public separation and divorce that kicked off in December 2016 (via People). They later revealed their separation had taken place about seven months before the public announcement, in part to keep their working relationship solid, as the two had spent years building their mega-brand on HGTV. 
They explained to People, "We have been working towards this for the past five years, and, as you can imagine, fame is a mixed bag. We plan to continue our professional life together by being professional, by doing our jobs well, by being prepared and by working hard." Both El Moussa and Haack also noted that they were planning to work together in front of the camera as long as they needed to. The pair's divorce was finalized in January 2018 (per Country Living), before Ant and Louise Anstead's own divorce was finalized.
Christina Haack and Ant Anstead were aware things were going fast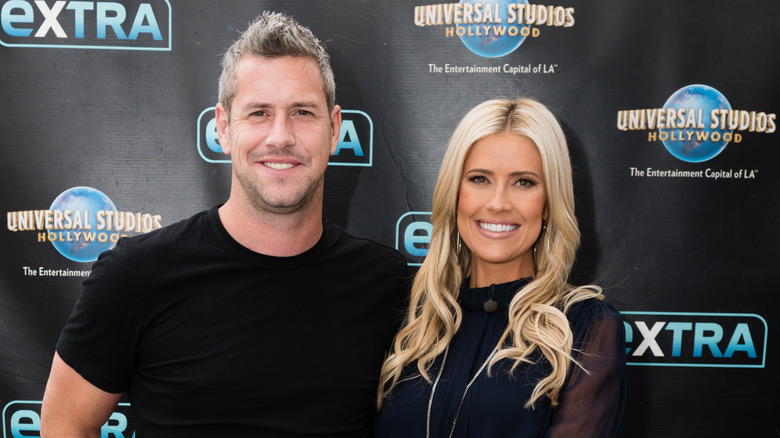 If you're beginning to think that Christina Haack and Ant Anstead might have moved too quickly, you're not alone. Back in October 2018, Haack posted a since-deleted tribute to her then-boyfriend to celebrate their anniversary. In addition to showering him with praise and platitudes, she included a nod to the speed with which their relationship had moved. "To quote my fav artist, Wise men say only fools rush in … but I can't help falling in love with you," she wrote (via Today).
Anstead also posted his own tribute on Instagram, noting that the pair had done more in a year than many people do in a lifetime. "What we have is so RARE! Looking back at this mad and crazy past year … we've lived in four houses, and finally found a home together! We've been to London, South Africa, Ireland, Mexico, Hawaii and all over the US!" Anstead added that the kids, whom they were already referring to as their "blended family," made things work well, too.
The pair might have rushed into having a baby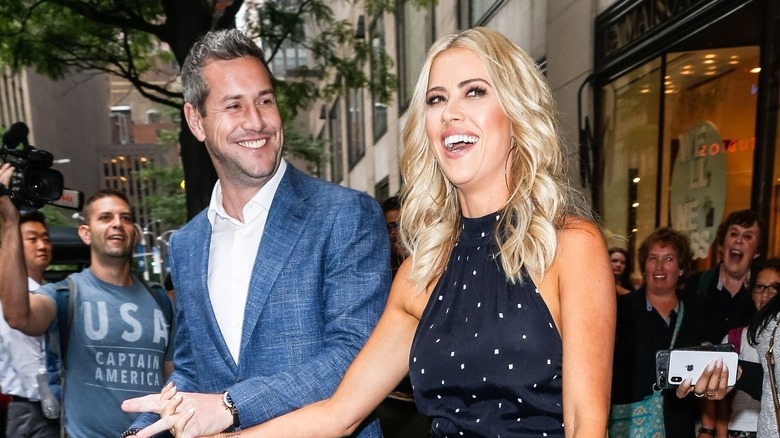 In another sign that perhaps the two might have rushed things a little too quickly, Christina Haack announced that she was pregnant only three months after she married Ant Anstead in December 2018, as E! News shared. To the great joy of his parents and siblings, Hudson London Anstead was born on September 6, 2019. Of course, Haack and Anstead were overjoyed when their son was born.
She even took to Instagram to share the news. "Ant and I are so excited to welcome Hudson London Anstead into the world. Our hearts are SO full of love and joy!" she wrote (via E! News), noting he was "7 lbs 7 oz" and "19.5 inches long."
Haack also shared a little bit about why she chose to have a scheduled cesarean section this time around. It turns out a previous birthing experience had a lot to do with it, as it'd been especially tough for her. "I chose to do this because I had an emergency c-section with [my son] Brayden and the whole experience and recovery was really hard on me physically and emotionally," she explained, as E! News reported. "I really don't feel comfortable trying to go down that route again." So, after having ultrasounds done and her doctors advising that her son may be a "big boy," she made her decision.
Christina reportedly felt 'lonely' after giving birth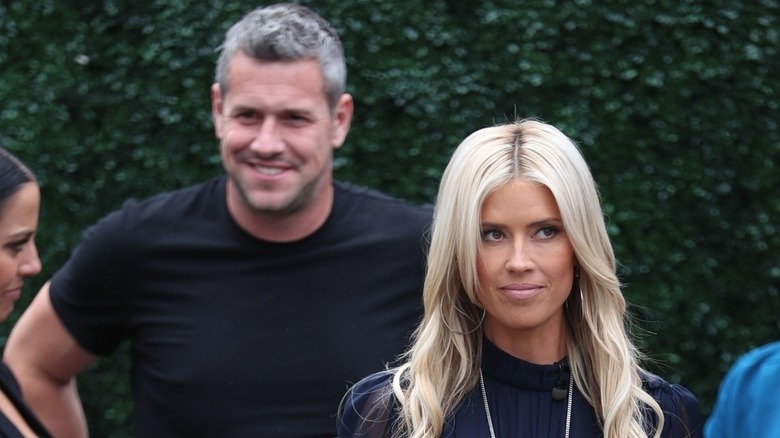 Unfortunately, many of us later found out that Christina Haack didn't have the easiest time following Hudson's birth, and that could have played a role in the demise of her marriage to Ant Anstead. A source told People that problems began surfacing soon after Hudson was born. 
"After the baby, they started having conflicts," the friend claimed, saying that Haack felt "lonely and unhappy" only a year into her marriage. As the days wore on, the source alleged, "Christina found it difficult to balance everything" between the pair's five children, her work, and her marriage. 
Following her announcement that she and Anstead were separating, Haack seemed to be more focused than ever on her kids and her job as a way to get through it. She shared with Entertainment Tonight that she just wanted to dig in and move on. "My goal is just to move on and not take things so seriously. And do some fun trips with the kids, go to Tennessee more, take time for quiet time and just really focus on the family," the "Flip or Flop" star said. "Just those things for us, those private times, you know, fun moments."
Did Ant Anstead struggle with their lives being so public?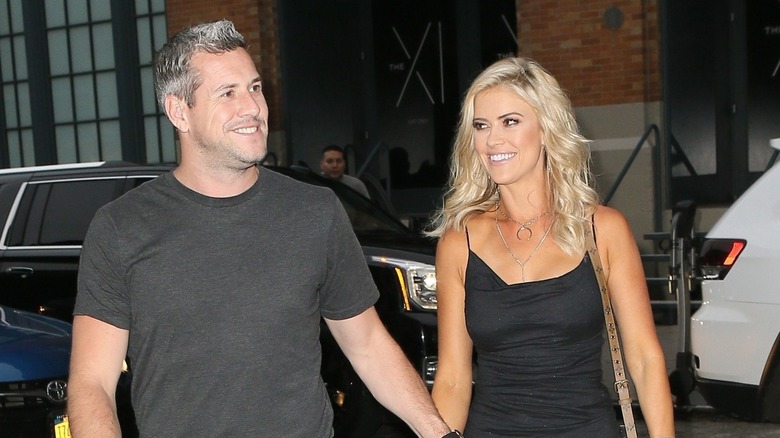 Another factor that might have contributed to their split is the fact that Christina Haack and Ant Anstead led a very public life together, and Anstead might not have been very comfortable with it. While both had worked in television for years before becoming a couple, Anstead demonstrated that he wasn't quite prepared to take on the full weight of the social media scrutiny directed at the two in August 2020.
In response to comments and speculation online, Anstead admitted he had blocked around 100 or so people on Instagram, as reported by People. These weren't people that he knew personally — they were people who left comments on his posts and photos. Ironically, he announced the update in a since-deleted post on the social media platform. "The world is crazy right now. And for all the good things social media has it also carries a toxic element!" he wrote, noting, "Humans are lashing out. And it saddens me!"
According to People, Anstead also noted that he intended to take a "break" from social media himself, so he could "pamper the wife, annoy the kids, eat a vast [amount] of carbs and watch movies that were made in the 1980s," which doesn't sound like the worst laid plan.
Tarek El Moussa and Ant Anstead didn't seem to really get along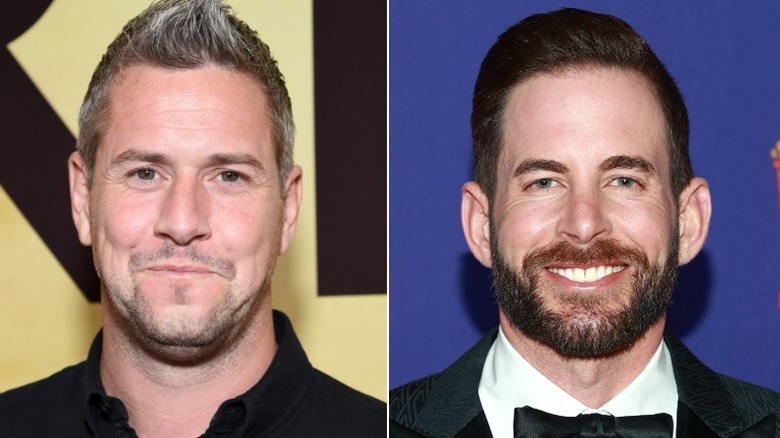 To complicate matters even further, it also sounds like Christina Haack's ex-husband Tarek El Moussa and Ant Anstead didn't really get along at all. While Haack and El Moussa's girlfriend, "Selling Sunset" star Heather Rae Young, have made a show of sending one another flowers on Mother's Day (via Today), El Moussa and Anstead never really followed suit.
El Moussa explained to People that while Haack and Anstead's secret wedding was good for him, it didn't mean he planned to become close friends with Anstead. "I think finding out [about the wedding] made me realize 100% closure. And it made me realize that it's a good thing for my kids, based on what I know about Ant," he said. When it came to interaction, El Moussa explained that he and Anstead's relationship essentially boiled down to greeting each other in passing and not much else. 
However, El Moussa definitely got intel from his children about their stepfather. "Of course I ask my kids about things they do, and what's going on, and they always say good things about him," El Moussa shared. "So as a father, it's good to know that there's hopefully a good man in my kids' lives besides me." Unfortunately, El Moussa also still found a way to get a dig in at his ex, noting that Anstead is "lightyears" better than the previous men she dated.
Ant Anstead put all the blame on Christina Haack following their separation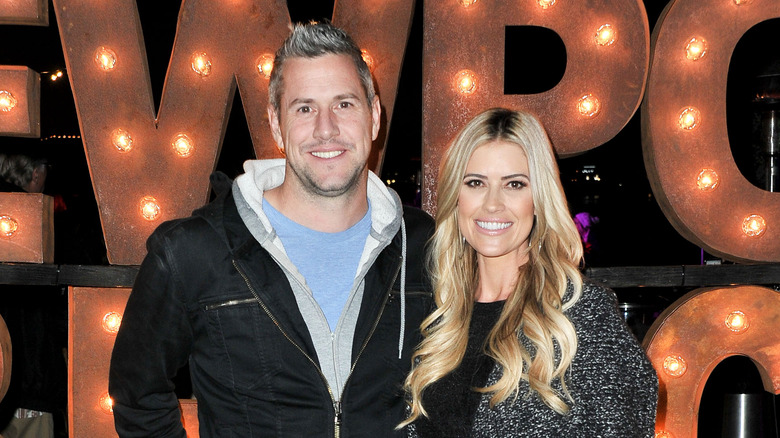 Once things between the two were officially over, Christina Haack avoided publicly laying blame at her ex-husband's feet or even speaking negatively about him at all. Unfortunately, Ant Anstead didn't exactly have the same presence of mind. Anstead seemed only too eager to make sure that the public knew he didn't want the divorce.
Directly addressing their separation on Instagram, Anstead wrote, "Anyone who really knows me knows that I don't like to share private matters publicly. I have remained silent while holding on to hope. I never gave up on us. I pray Christina's decision brings her happiness."
Haack later shared her own Instagram post, which was decidedly much more focused on how she felt about the split. The "Christina on the Coast" star seemed to take the opportunity to speak out against those who had cast judgement against her and added that she never expected to have two different men as fathers of her children. "Instead of getting stuck in these 'setbacks' I choose to look at these challenges as opportunities to grow," she wrote. "So while some may judge me and throw around rumors about me, most of you support me. And that says a lot about this world and where we are headed."
Friends of the couple say their 'different backgrounds' caused the split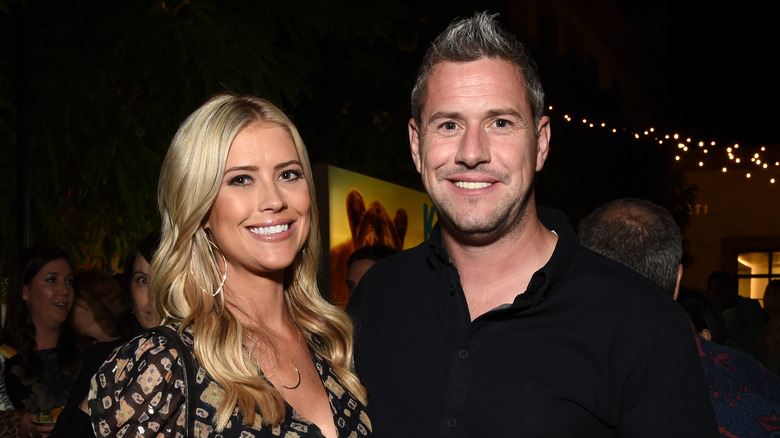 While it's easy to point to one thing or another to explain what went wrong between the two, some friends close to Christina Haack and Ant Anstead have said that they could have been incompatible from the start due to their different upbringings. One source told Life & Style that the split really could have come down to simply that fact. "No one saw this coming. I'm hearing that Christina and Ant just grew apart," the source alleged. "They're very different people from totally different backgrounds, and that definitely played a factor."
The insider also noted that, despite what he posted on Instagram, it might have been Anstead who wanted to separate first. "Friends say Ant was the first one who started having feelings about splitting," the source stated, adding, "The conversations about splitting were gut-wrenching and heartbreaking, but they both came to the same conclusion and decided it wasn't going to be a lifetime marriage."
In the end, it might be that even though everything seemed wonderful on the outside — a loving couple and their five happy kids — it's hard to really know what goes on behind closed doors.
Christina Haack might have past traumas she hasn't healed from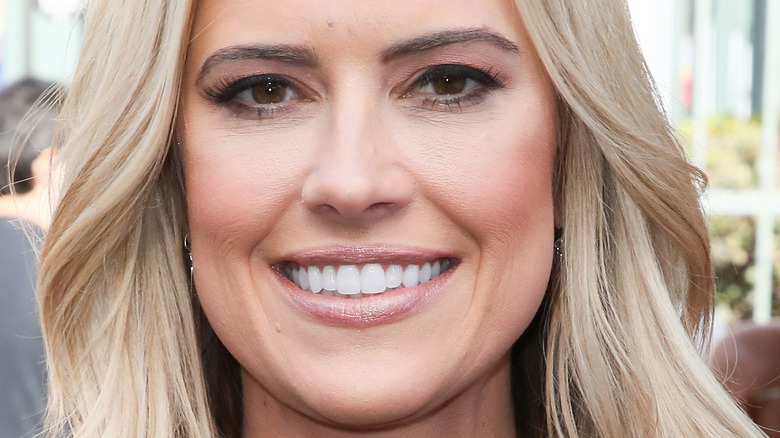 There's one more reason why Ant Anstead and Christina Haack might not have had a shot from the beginning. In her 2021 discovery+ series "Christina: Stronger by Design," Haack hinted at having past traumas and complications that she is working to confront, as reported by People. In a clip from the show, Haack shared that she and her children spent time preparing for the beginning of 2021 by speaking about what they hoped to "leave behind in 2020." When it was her turn, Haack had a lot to share.
She said that she hopes to stop putting emphasis on what other people think about her. "One of my things I plan to leave behind is living my life based on others' opinions, and something I plan to bring into 2021 is new adventures," she said. Haack then opened up in a super personal way and said that she spent parts of 2020 going through pieces of her past that still plagued her, so she could release it all, noting that she had "taken this year to really dive deep into releasing past traumas and getting to know me again and what makes me happy."
While it's wonderful that Haack has at least released her demons, it's certainly possible that those same traumas contributed to the demise of her second marriage.
Christina Haack and Ant Anstead have both moved on quickly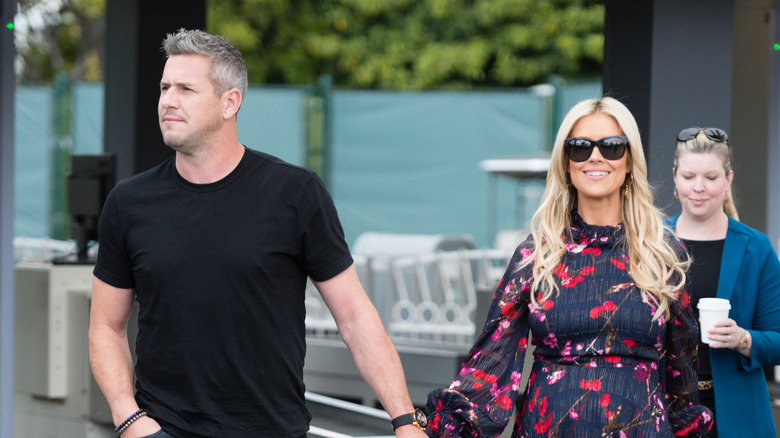 Christina Haack and Ant Anstead were able to finalize their divorce in about nine months, which is an impressive feat for two people who had integrated their lives completely. In the end, Anstead shared with People that he left everything about the marriage except the son they share behind. "When my divorce went through, I packed up my clothes and moved. I walked away completely and left everything there," he said, adding, "I don't need anything but Hudson and my health."
Once the agreement was official, multiple publications began diving into the details. Haack is keeping five of the homes the two own (four in California and one in Tennessee) in addition to her wedding ring, while Anstead walked away with seven luxury vehicles that the couple shared, according to TMZ.
Both Haack and Anstead have already romantically moved on from their marriages as well. In June 2021, Anstead was linked with Renée Zellweger, whom he'd met on the set of his discovery+ series "Celebrity IOU: Joyride," as TMZ reported. Haack debuted her new boyfriend Joshua Hall shortly after.
Source: Read Full Article