Shailene Woodley 'Always' Has 1 Item That 'Smells Like Crap'
Shailene Woodley is known for being fairly eccentric. Though she is a well-known actor, she also has a passion for health and wellness. In fact, the Divergent alum has said that if she were ever to quit acting, she'd pursue becoming an herbalist. Furthermore, Woodley supported all-natural products years before they became popular. She hasn't been shy about sharing her appreciation for things like natural deodorant and all-natural makeup with fans.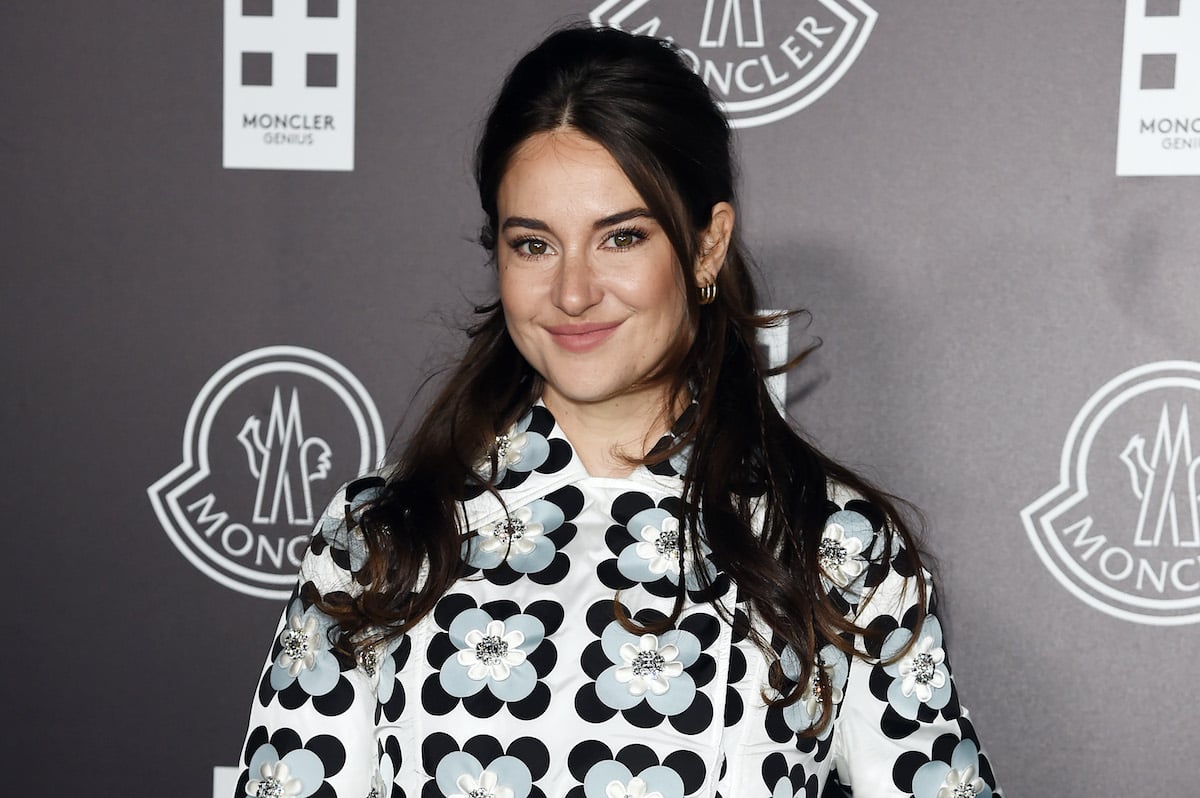 Woodley also has a pretty interesting diet. Though she's not vegetarian or vegan, she's very mindful of the things she consumes. The Big Little Lies actor also has a very adventurous palette. Thanks to her profession, she has traveled and lived around the world and she isn't shy about trying new cuisines. And Woodley's diet isn't limited to just food. She has also admitted to consuming clay.
Shailene Woodley explains why she eats clay
"(Clay) is one of the best things you can put in your body," Woodley stated in an interview with Into the Gloss. "One of my friends was making a clay toothpaste that you swallow instead of spit out. But I first heard about the benefits of eating clay from a taxi driver. He was African and was saying that, where he's from, the women eat clay when they're pregnant. Seriously — ask your taxi drivers where they are from and about their customs. You will learn a lot."
But why does Woodley consume clay? The actor believes that it is a natural detox for your body. "So, I've discovered that clay is great for you because your body doesn't absorb it, and it apparently provides a negative charge, so it bonds to negative isotopes," she continued. "And, this is crazy: it also helps clean heavy metals out of your body."
The 'Divergent' movie star also consumes dirt
Of course, clay isn't the only thing that fans may find bizarre about Woodley's diet. Variety reported that Miles Teller, who worked with Woodley on The Spectacular Now, shared that she also eats dirt. "Before our first kissing scene, Shailene took these Chinese dirt supplements and shoved them in her mouth," Teller revealed. "It's like a dirt pouch, and it smells like crap."
What item does the actor carry that always smells bad?
Teller also revealed that Woodley was rarely seen without an item with a less than pleasant odor. "She always has a mason jar and 100% of the time it smells like crap," he declared. But why would Woodley need to have a mason jar on her person at all times? As the actor typically brings her food to set, rather than eating craft services, the mason jar makes sense.
Woodley likely carries a mason jar for her homemade meals
"I bring my own food in the morning and at night," Woodley stated in a conversation with Bon Appétit. "I go to work, then I come home and learn my lines, and then I'll make dinner and use whatever I make for dinner as leftovers the next day. It usually has potatoes or sweet potatoes, a protein, and a vegetable. It's an easy, quick thing to do every day, and then you can switch up the sauces depending on what you're feeling like."
Woodley certainly seems to have a fairly unorthodox approach to health and wellness. Add in her penchant for tanning her vagina and things get even more strange. But clearly, she seems happy with her unique way of life.
Source: Read Full Article