Roger Federer's Lakeside Mansion in Switzerland Features Floor-to-Ceiling Windows — and It's Simply Stunning
Roger Federer is one of the greatest tennis players of all time. A Swiss-born professional tennis player who rose to fame in the early 2000s thanks to his dominance on the court, Federer is also one of the wealthiest tennis pros of his or any generation. Like many highly-paid athletes, Federer doesn't mind splurging on expensive things, and is a noted fan of luxury real estate. In fact, one of Roger Federer's prized possessions is a lakeside mansion in Switzerland that boasts all the bells and whistles that anyone could possibly hope for.
What is Roger Federer's net worth?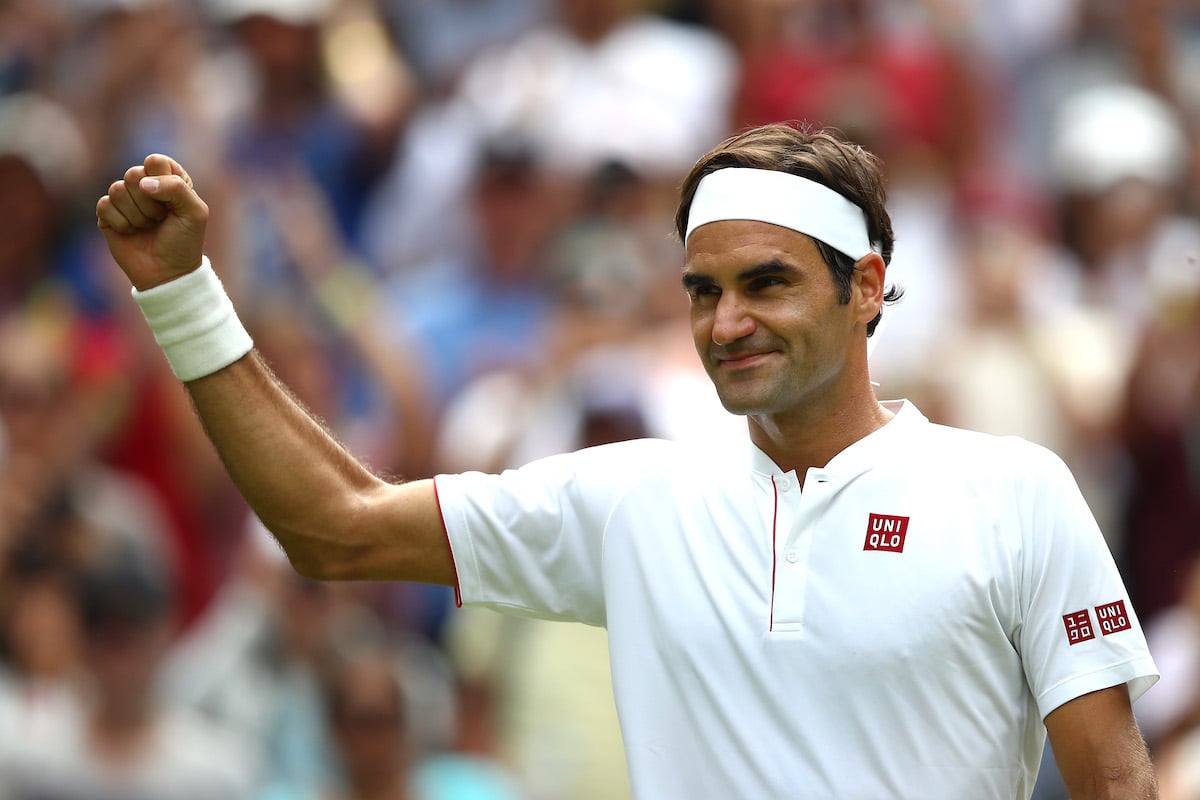 Roger Federer was born in Switzerland in 1981. By the time he was 14 years old, he was competing in tennis tournaments and showing extraordinary prowess, leading him to a career as a junior player until 1998, when he officially moved on to his professional career. In the early 2000s, there was no one tennis player more popular than Federer, becoming well-liked among not only fans of the sport but in pop culture circles as well.
All in all, Federer has won 103 ATP singles titles, the second most of all-time behind Jimmy Connors. Federer has also won the Laureus World Sports Award for Sportsman of the Year a record five times. The athlete's numerous accomplishments has led to a truly incredible net worth.
According to Wealthy Gorilla, Federer's net worth is around $450 million, making him one of the wealthiest tennis players in the world. Federer doesn't earn all of his money through tennis, however — he's also made a pretty hefty sum from endorsement deals. A philanthropist who regularly donates to charitable causes, Federer is also not averse to the finer things in life, and has been known to spend a great deal of money on real estate, in particular.
Roger Federer has a fabulous mansion in Switzerland
Roger Federer has a special fondness for his home country of Switzerland, so it makes sense that he would choose to set up his most extravagant house there. Federer's home is in the Swiss municipality of Wollerau, overlooking Lake Zurich, and according to Sportskeeda, the tennis pro shares the luxurious accommodations with his parents, as well as his wife and children. The publication reports that Federer moved there in 2014 after building it from scratch on 1.5 acres of land. With floor-to-ceiling glass windows and three full floors, the mansion reportedly cost Federer around £6.5 million to build.
In addition to the large mansion that he shares with his family, Federer is reportedly building a brand-new home in nearby Rapperswil-Jona. According to Hello Magazine, Federer originally bought the property in 2018 and has been steadily renovating it ever since — although the pandemic has caused several setbacks to construction. Hello reports that Federer and his family will likely move to their luxurious new home when it is finished. In the meantime, they are still staying in their other mansion, which is right around the corner.
Federer has made other high-powered real estate investments
Roger Federer has several other residences around the world, in addition to his Swiss real estate. Notably, the tennis pro owns an incredible apartment in Dubai, where he is known to spend winters, when the climate in Switzerland is too cold to be comfortable. Federer bought the apartment in 2014 for a cost of around $13 million, according to Famous Entertainment. With his latest acquisition in Switzerland, it seems as though Federer isn't slowing down his real estate hobby anytime soon.
Source: Read Full Article