Rita Ora Opens Up About Rob Kardashian Fling: 'I Forgot About That'
Remember when Rita Ora and Rob Kardashian dated?
It was earlier in their careers, when Kardashian was starring on Keeping Up With the Kardashians and Ora was a rising singer, but it didn't last very long. Reflecting on their romance, Ora admitted in a new interview that she even "forgot" she went out with the Arthur George designer. But then she recalled that it was a "very fun" moment in her life.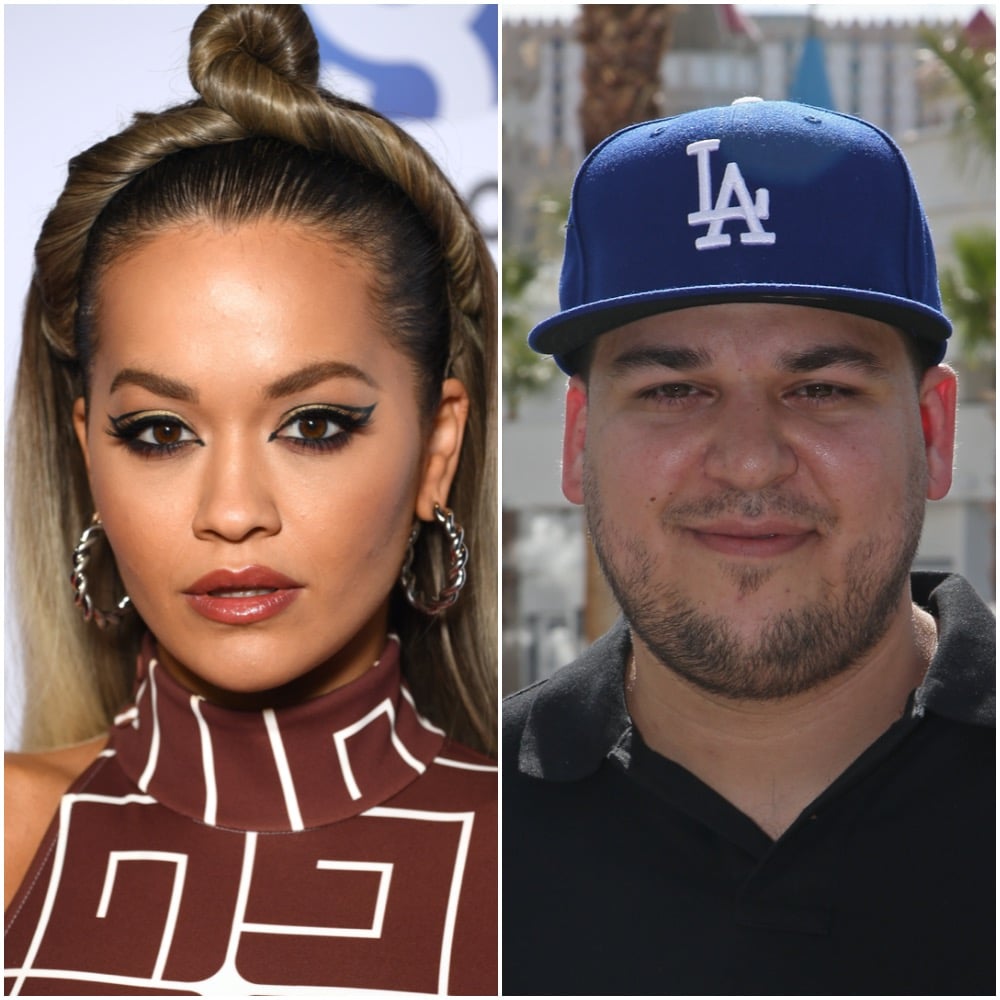 Rita Ora and Rob Kardashian had a brief fling
Ora and Kardashian went out for two months in 2012, according to Us Weekly. The pair had a heated split that played on social media after Kardashian accused the "How We Do" singer of being unfaithful with "more than 20 dudes."
"How can a woman who is so busy trying to start her own career have time to be with so many dudes all while in a relationship," he wrote on Twitter at the time. "I am actually disgusted a woman could give up her body to more than 20 dudes in less than a year's time while trying to start a career."
But Ora defended herself, telling an Australian news outlet in 2013: "I never thought it was actually a relationship, in all honesty. I never mentally defined it as 'boyfriend, girlfriend'. When I split up with him, I said, 'It's because I'm never there, I don't know how to do it.' That's all I said, then … the rest happened."
Since then, she hasn't shown much interest in discussing Kardashian or their fling, telling The Breakfast Club in 2014: "It was a phase and a moment in my life. You know, onward and upwards."
Rita Ora made a rare comment about her fling with Rob Kardashian in a December 2020 interview
Ora was speaking with The Sunday Times when she was asked about her fling with Kardashian.
"Oh, I forgot about that," she said. "It was very short-lived. I was so young. It was fun. It was very, very fun, I guess. That's all I remember."
Kardashian hasn't publicly addressed her comments, at the time of this writing. But in recent years, he has also had more positive things to say about Ora, including in 2018 when he publicly supported her amid criticism for her lyrics in her song "Girls."
Who are Rita Ora and Rob Kardashian dating now?
Ora is now dating video director Romain Gavras, whom she reportedly met earlier in 2020.
For his part, Kardashian seems to be single, but Us Weekly reported in August that he's "dating casually." His last serious relationship was with Blac Chyna, the mother of his 4-year-old daughter, Dream.
Source: Read Full Article