Reba McEntire Thinks the World Would Be a Better Place if This Happened
Country star Reba McEntire shared a theory on what would make the world a better place. And it's a pretty simple idea that's proven to be a lot harder than it sounds. What would the singing and acting superstar like to see happen for the benefit of us all?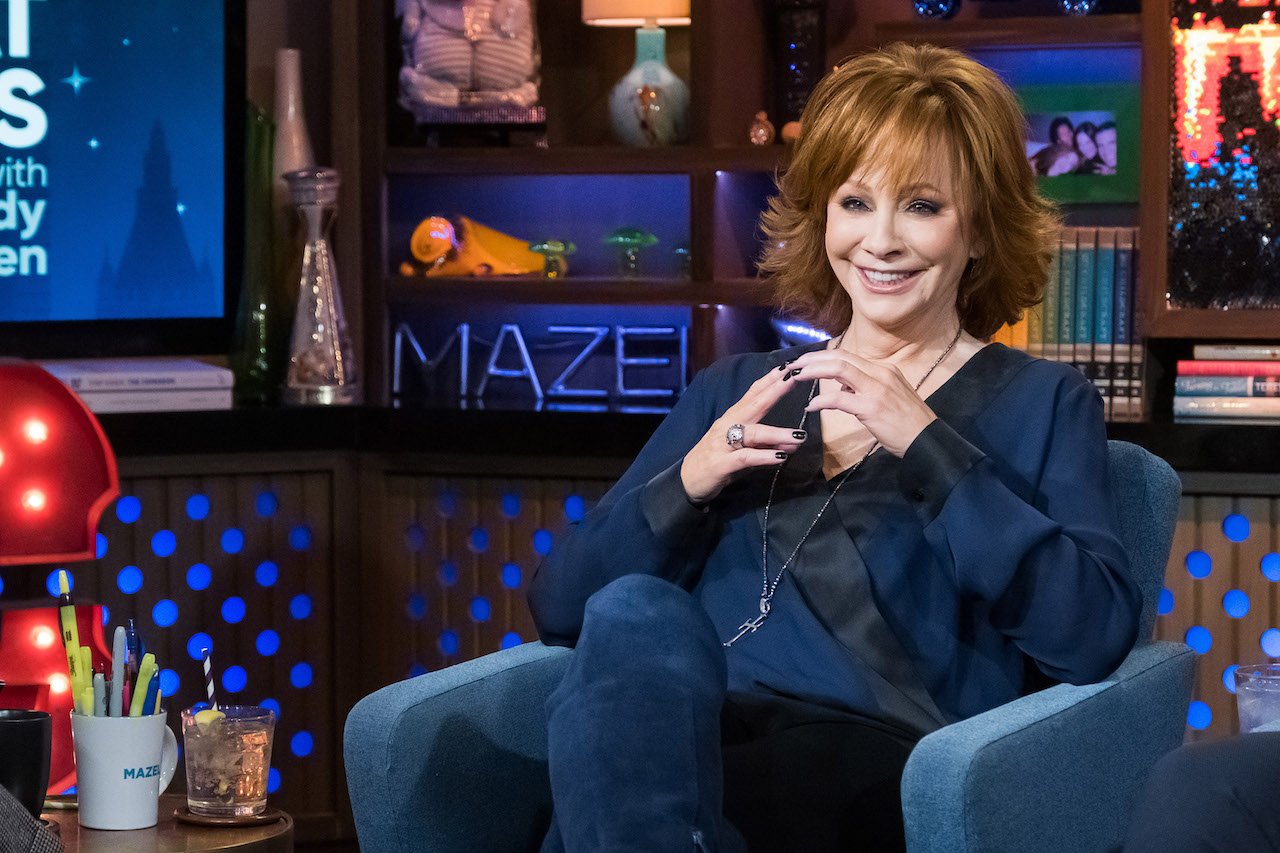 Reba McEntire believes in focusing more on the good, less on the bad in the world
In an interview with Peach ATL, McEntire explained her thoughts on the pandemic and quarantine. While emphasizing a lot of sadness and loss in the world, she thought slowing down was a silver lining. In her case, she processed her mother's death as she went into isolation with her sister.
"… If I had to say the good parts about the quarantine, it's that we've slowed down. Everybody goes too fast," she said. "And if we can just focus on the good and not so much of the bad, I think we'll just be better off."
She recommended taking what benefit can be from any situation and moving on from the negative parts. And when it comes to dealing with other people, she recommends leading with love and reserving judgment.
Reba McEntire thinks the world would be a better place if we love and quit judging each other
McEntire said she's not the type of person who forces her views and opinions on other people. "… But I am a person that will discuss it and say why I am the way that I am," she said.
"I walked (my friends) Nathan and Justin down the aisle. It's all because of love," the "Fancy" singer went on. "It has nothing to do with anything except those two boys I love with all my heart and I wanted to be there for 'em."
Some people may not agree with it, but she thinks they should reserve their opinions when it comes to the love and happiness of others. She said if we "just love each other and quit judgin'," she thinks "this world would be a lot better place."
"It's not my job to judge. I don't want that job, at all. I just want to love people," she concluded.
Reba McEntire's good attitude about the world came with years
In that same interview, McEntire talked about her seemingly eternal optimism and good attitude. "It comes with age because you can't do anything about it, one way or the other," she shared. "So you can choose to dwell in the misery or you can just search with all your might to try to find the more positive things that are coming out of the situation."
But the country superstar does have one secret for looking on the bright side besides the lessons that came to her with age. She said, "I remember a long time ago, [I decided] to stay away from negative people because that's infectious and it's contagious, and I try to stay and hang out with positive people."
She said focusing her time on optimistic people "just makes the day so much brighter and easier."
"It just flows easier," she concluded. "Everything goes better."
Source: Read Full Article