Reba McEntire Inspired Rex Linn's Nickname for Her by Digging into Tater Tots 'Like a Great White Shark'
Country queen Reba McEntire has been dating Better Call Saul actor Rex Linn since 2020. And fans loved hearing the couple gush about the roots of their unique relationship on McEntire's Living & Learning podcast. That's where the "foodies" shared the story of how McEntire inspired Linn — a giver of "legendary" nicknames — to dub her "Tater Tot" by diving into a plate of tots "like a great white shark."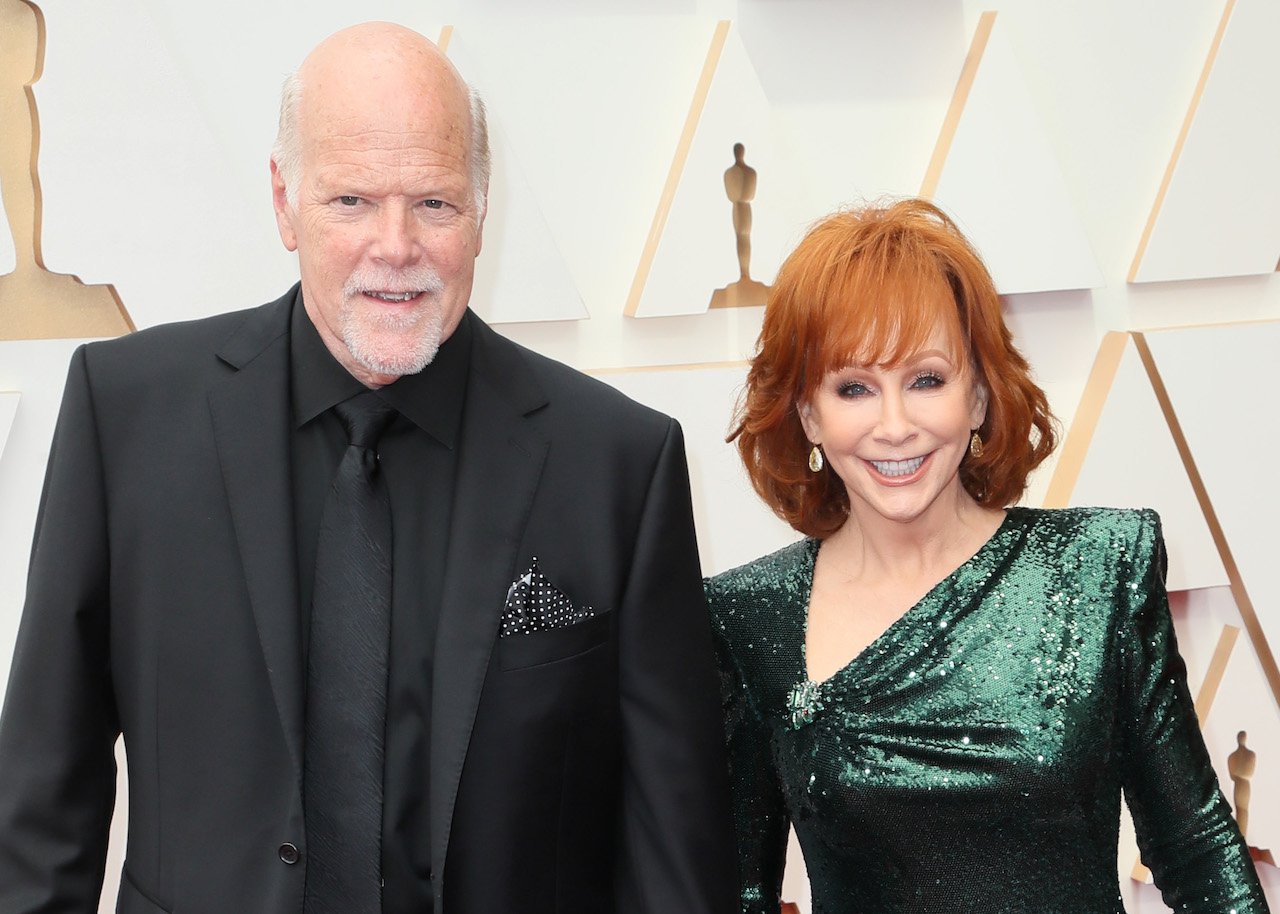 Reba McEntire inspired Rex Linn's hidden talent for giving nicknames with her love for tater tots
In October 2021, McEntire invited Linn to be her guest on the Living & Learning podcast for an episode called "New Relationships with Rex Linn."
As the adorable nickname story goes, they were out for dinner in Los Angeles with some friends, including McEntire's Reba co-star Melissa Peterman. "On the menu was tater tots," McEntire shared. "And I just went nuts because I love tater tots."
McEntire mentioned giving nicknames is Linn's hidden talent. "My nicknames are legendary," Linn added. "They stick with people. But I never premeditate them, and they always have to present themselves."
So, he saw the "perfect moment" when she ordered the tater tots for dinner and then "delved into them like a great white shark."
"With ketchup," he added. The impressive moment with his love interest struck him and he thought, "That's it."
From that moment, McEntire has been Tater Tot to Linn. And it seems fortune led the way to the name, as tater tots aren't the only food for which the country star has publicized her appetite. She also enjoys chicken tenders and corn dogs with mustard and ketchup, and they don't easily translate to pet names.
But, as luck would have it, tots were on the menu that night.
Reba McEntire's sister gave Rex Linn his nickname
During their chat, McEntire explained her accompanying nickname for Linn came later on when she was staying with her sister, Susie, and brother-in-law, Mark Eaton, in isolation. And her sister was the first one to use it.
They were getting to know each other through daily conversations, so they were often on the phone in isolation. So, Susie instructed McEntire to "tell Sugar Tot hi" teasingly. And that's how his nickname was born.
"Sugar and Tater — the Tots," Linn declared before McEntire added, "We're the Tots."
According to McEntire, they've "used [the names] ever since."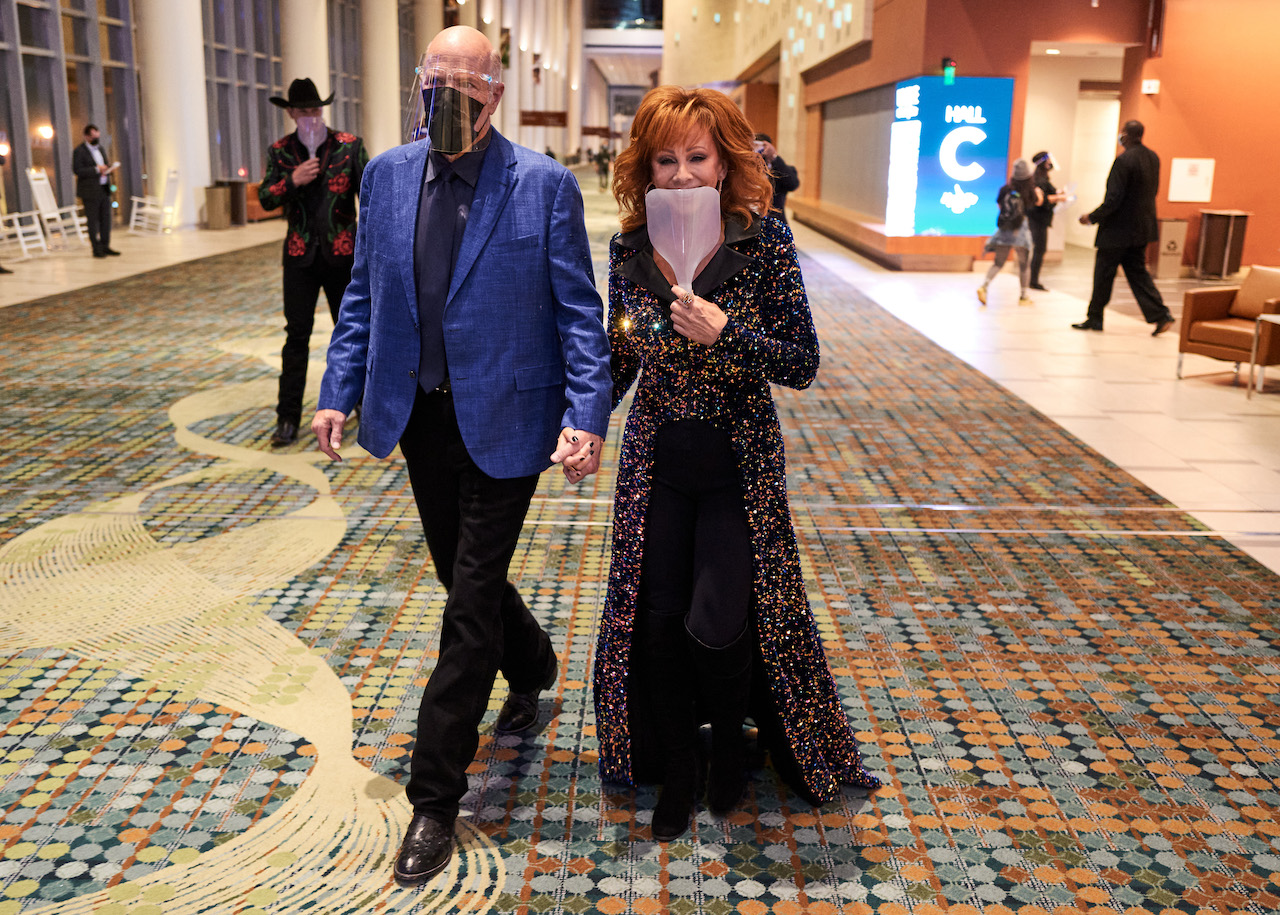 Reba McEntire was 'nervous' about sharing her love for Rex Linn with the world
Throughout their time in isolation, Linn sent McEntire food to connect with her. And as their special bond became more obvious to her, she was "really nervous about stating [her] love for [him] publicly" because it was such a "big deal."
So, she didn't talk about her new romance on the first season of her podcast, though she said she was already "smitten" with Linn. They'd known each other since the '90s, after all, so their romance was born in finding a new connection with an old friend.
But she eventually couldn't deny it anymore. After they'd been dating more than a year, she told her listeners she'd fallen in love and said, "Ladies and gentlemen, I'm still in love …"
Source: Read Full Article