Princess Catherine Has To Treat Prince William 'Like A Fourth Child' Because He's 'Prone To Tantrums'?! OOF!
Prince William might be next in line to the throne, but apparently he acts like someone who needs a different kind of high chair!
According to royal biographer Tom Quinn, a source who worked in Kensington Palace revealed to him that Princess Catherine has to treat her husband like one of their children to avoid problems! He told the Express on Sunday:
"Kate treats him like the fourth child because he's prone to tantrums."
Yeesh!
He must be really temperamental!! As Perezcious readers know, the pair share three kids, Prince George, 9, Princess Charlotte, 8, and Prince Louis, 5. Imagine having to treat your 40-year-old partner like your kid on top of managing the real kids?! Sounds exhausting. LOLz!
The Cambridges are often held up as a counter to Prince Harry and Meghan Markle, with whom they're in a family feud. However, the expert went on to claim the couple "do have rows" while insisting their marriage isn't perfect. Tom shared:
"They have terrific rows. But, where some couples have a row and throw heavy vases at each other, William and Kate throw cushions at each other. It's always kept under control."
Uhhh, not exactly what we would consider "under control." But a cushion is better than a vase! Everything in those palaces is just WAY too expensive to break in anger, we guess!
We wonder what they could possibly fight about…
The Gilded Youth: An Intimate History of Growing Up in the Royal Family writer explained the reason they work so well together is that they share the same philosophy about how to deal with their public life. Referencing Queen Elizabeth II's famous mantra, "never complain, never explain," Quinn dished:
"Because William adopts the manners and ways of behaving of his grandmother, and Kate is very good at not complaining, both of them have stuck to the thing that made Queen Elizabeth II such a remarkable monarch."
He continued:
"They very rarely complain, and when they do, it's always in measured terms."
Well, that sure reads like a dig at Harry and Meghan! The Sussexes just stirred up a ton of online attention after releasing a statement condemning a scary paparazzi car chase they were stuck in for two hours in New York City last week (though not everyone believes the situation was as dire as they made it out to seem). Reportedly, no one from the royal family has reached out to them following the incident, despite the harrowing similarities to Princess Diana's death.
A friend of William's even dissed the Spare author, telling the Daily Beast after the fact:
"William and have put up with s**t like this in the past."
Shading Harry and Meg's decision to go public with their anger, the friend added:
"Everyone understands anger at the photographers, but making hysterical statements doesn't help matters, especially when, as the Queen might have said, recollections may vary."
They continued:
"I thought they were leaving the royal family for a quieter life. If flashbulbs give Harry flashbacks, I don't understand why he is going to award ceremonies."
Many others have shared similar sentiments, but the Archewell founders' friend Gayle King clapped back over the weekend, expressing her disappointment in people "downplaying" how the couple felt during the ordeal. It's obviously a sticky situation, and one William hasn't bothered to give much energy to, at least publicly. Perhaps he's too busy having tantrums in the palace instead?!
Can you believe this, Perezcious readers? What would you do if you were Kate in this situation? Sound OFF (below)!
Related Posts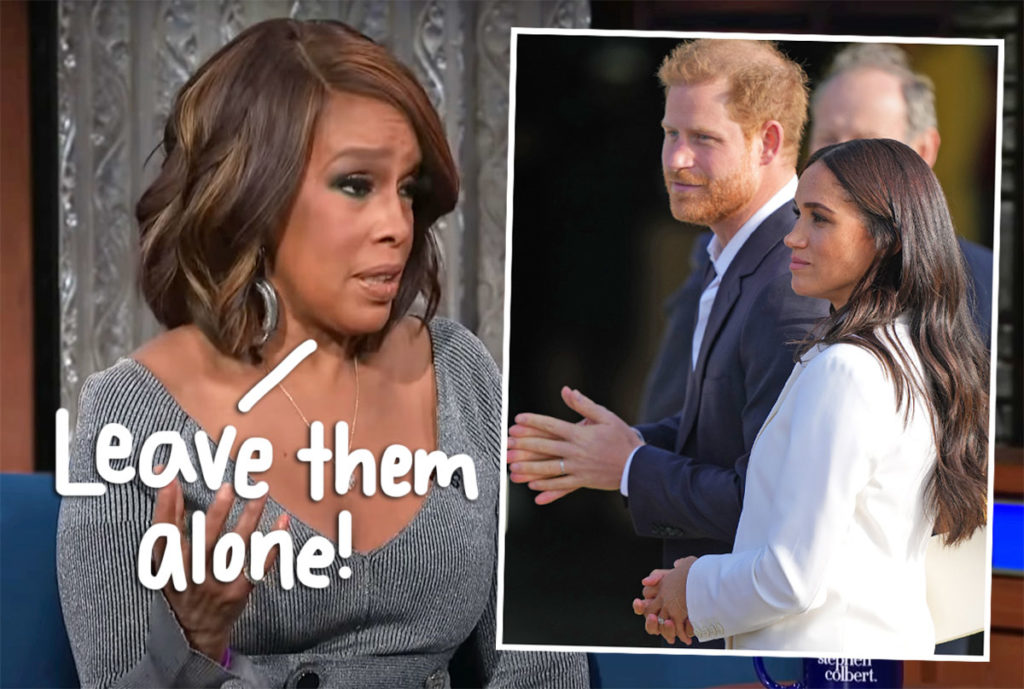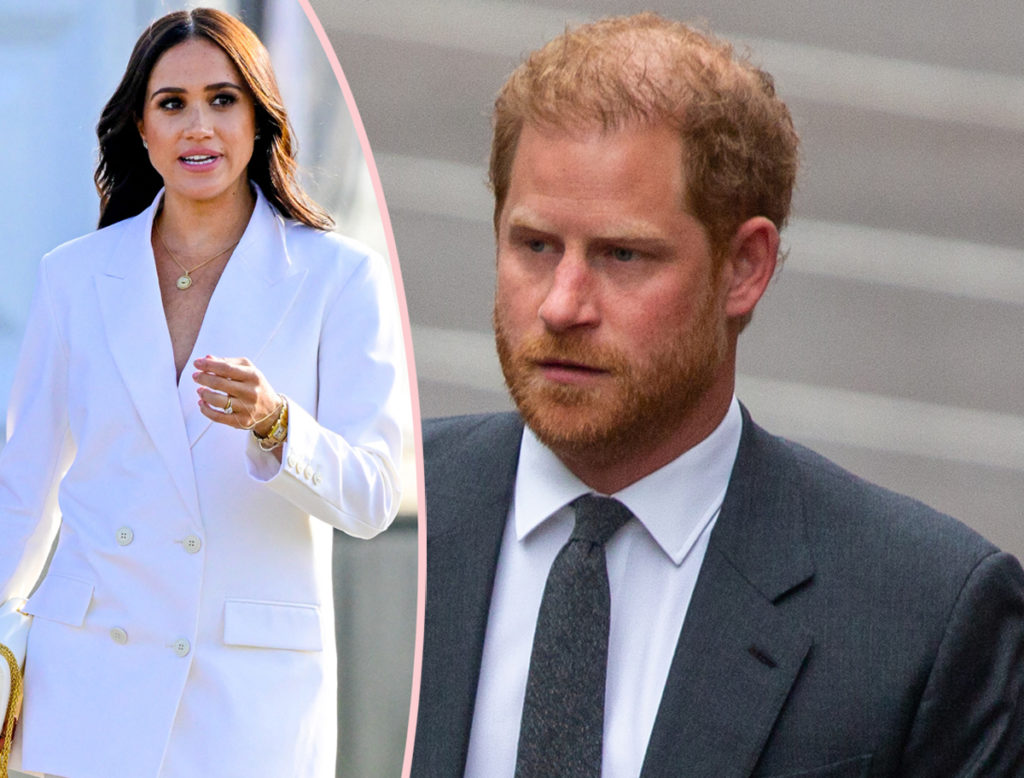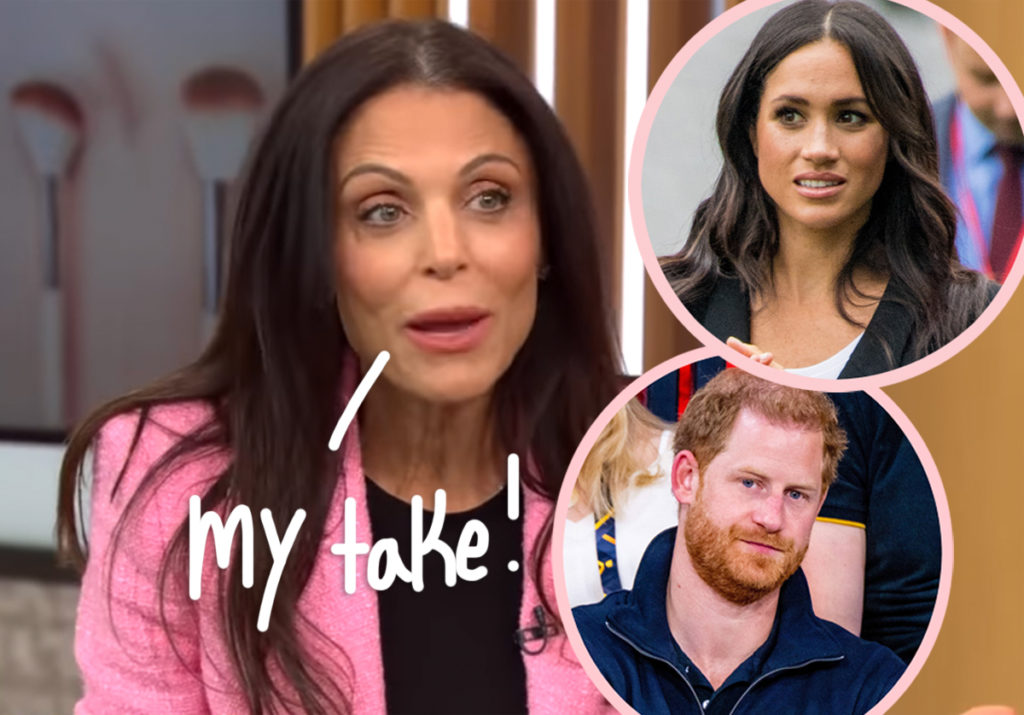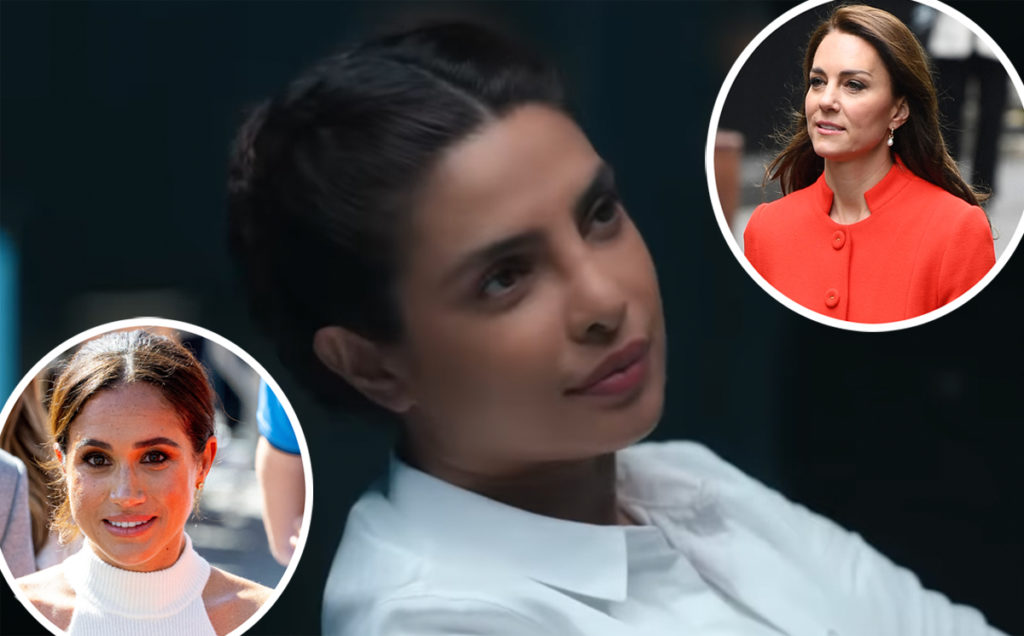 Source: Read Full Article