Prince William Denies Forgetting Prince Harry's Birthday to Fan: "No, I Haven't Forgotten"
Prince Harry celebrated his 38th birthday on September 15, one week after the passing of his grandmother the Queen. And while Harry spent his birthday in mourning, his brother Prince William told a fan that he didn't forget the special day.
According to The Sun, William spoke to crowds in Sandringham on Thursday and said he hadn't forgotten his brother's birthday, noting "It is his birthday today—you're absolutely right, it is." And when asked if he'd "forgotten," he said "No, I've not forgotten."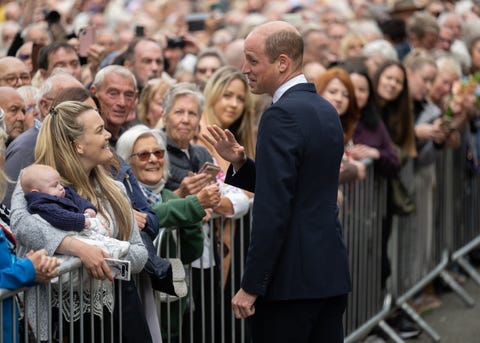 Harry and William spent the day apart, but here's to hoping William made some kind of gesture when he got home to Windsor? Either way, a source "close to the royal family" tells Entertainment Tonight that Harry wasn't expected to do anything to "mark the day" other than in private, due to the fact that the royals are in a official period of mourning. Harper's Bazaar also reported that Harry "has no plans, as he continues to focus on the royal mourning period after the loss of his grandmother."
Prince Harry and Meghan Markle are currently staying at their Windsor home Frogmore Cottage, and will be in attendance at the Queen's funeral on Monday. It's unclear if they'll return to California directly after the funeral, or if they'll remain in England for the extended mourning period—which ends on September 26 (one week after the Queen's funeral). At this point, it's also unknown if their children, Archie and Lilibet, will join them in England or stay in California.
Source: Read Full Article