Prince Harry Once Smacked Foo Fighters Drummer Taylor Hawkins Right Across the Face
The music world is mourning the loss after news broke that, Taylor Hawkins, the drummer of the popular rock band the Foo Fighters was found dead in a hotel room prior to a performance abroad. The sad news of Hawkins' sudden death was shared on March 25. He was 50.
Many fellow musicians and stars from around globe have been paying tribute and sharing memories of Hawkins, and now a story about Prince Harry and Hawkins has surfaced. The rocker previously recalled what happened when he and the royal hung out and why Harry smacked him right in the face.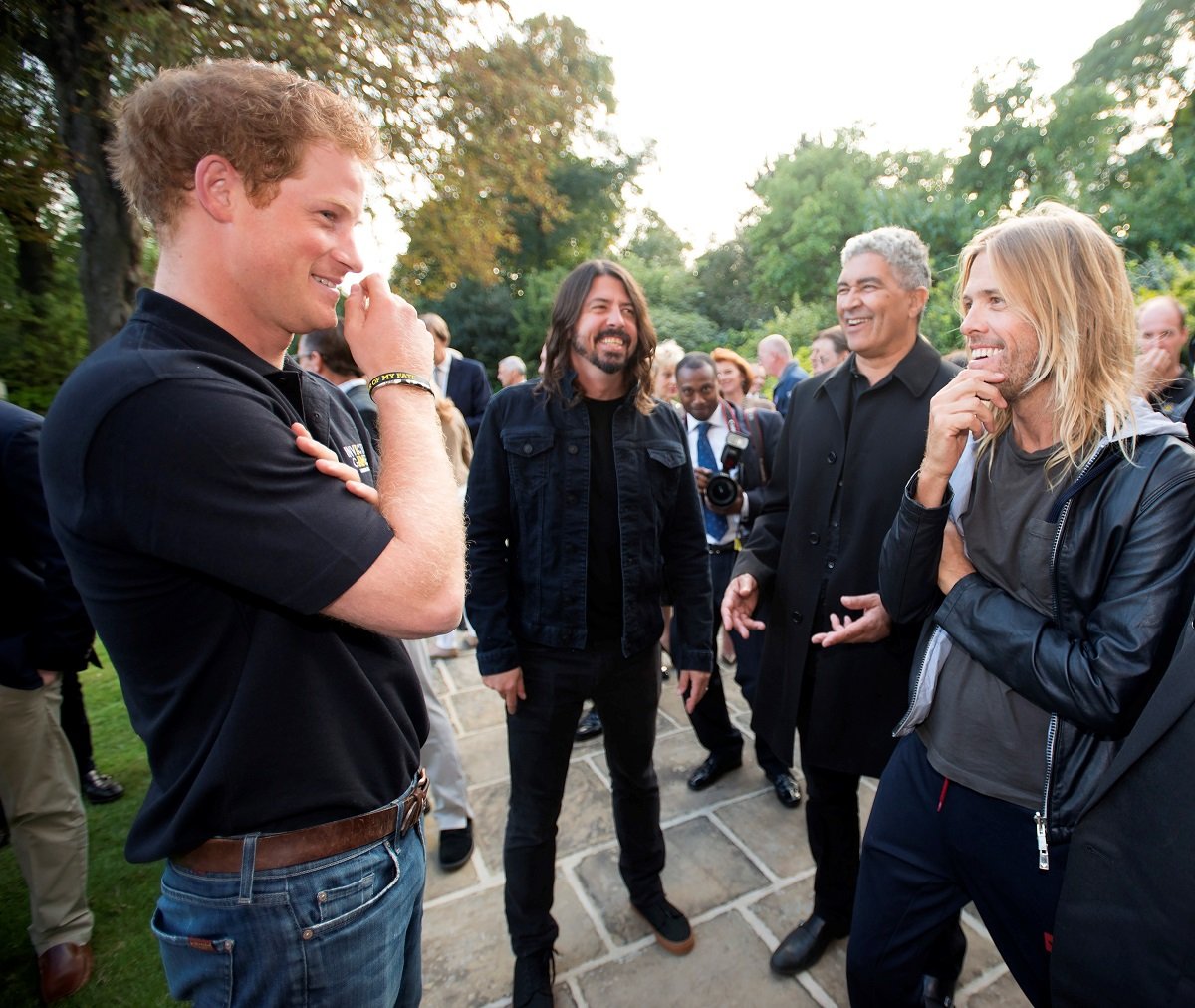 The Foo Fighters release statement following Hawkins' death
The rock group had been in Bogota, Colombia, where they were scheduled to play a concert. But just a few hours before they were set to go on stage, it was reported that Hawkins was found dead in his hotel room at the Four Seasons Casa Medina.
The band posted on Twitter: "The Foo Fighters family is devastated by the tragic and untimely loss of our beloved Taylor Hawkins. His musical spirit and infectious laughter will live on with all of us forever. Our hearts go out to his wife, children and family, and we ask that their privacy be treated with the utmost respect in this unimaginable difficult time."
The Foo Fighters performance was canceled and candles were placed on the main stage of the venue where they were set to play as a vigil for Hawkins that evening.
Prince Harry slapped Hawkins in the face once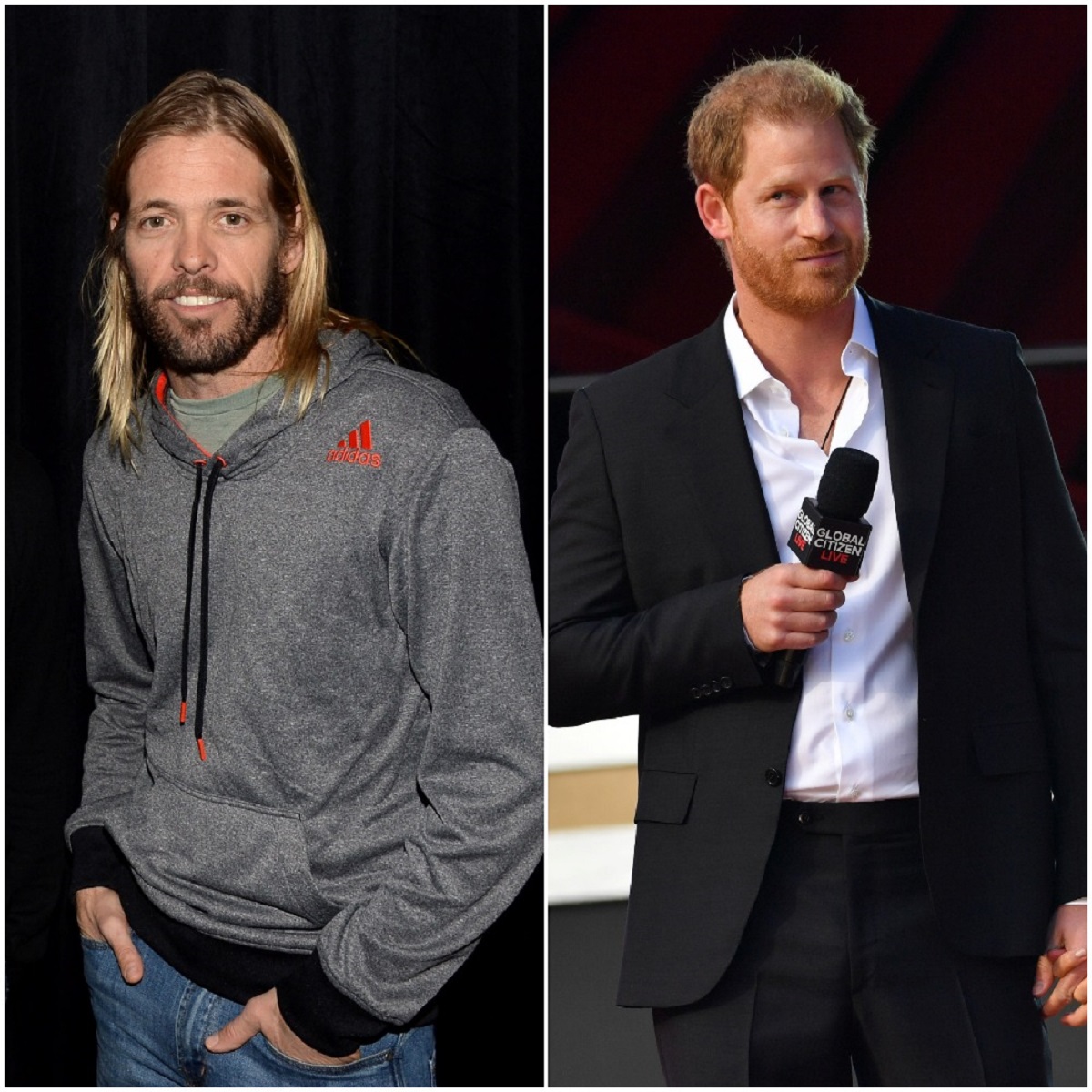 Playing a concert in South America was just another day at the office for the Foo Fighters as they toured all over the world including the U.K., and that's where they met Prince Harry.
The Express noted that during an interview on Howard Stern's SiriusXM show in 2014, the group's lead singer Dave Grohl revealed: "We have hung out with [Harry] before. He smacked Taylor in the face one time." Grohl then turned to his bandmate and asked: "How hard was that smack in the face?"
Hawkins explained: "We were playing somewhere in England and we had just flown over and I literally had two hours sleep. We were doing a show in some ambassador's backyard or something, and [Harry] walked in and he had a bunch of his people around him. And he goes 'How are you doing?' and I'm like 'I can't wake up. I'm so tired [but] I've got to play."
Hawkins then made a gestured imitating the Duke of Sussex slapping him across the face saying: "And he goes 'BAM!"
Hawkins told Stern exactly how he reacted after that. "I went, 'You motherf***er!' the musician recalled. "And he went, 'Are you awake now?' And I'm like 'Yeah.'" Hawkins added: "I mean I got slapped in the face by the prince. That's okay if you think about it. But in the moment I was like 'He f***ing slapped me."
What Hawkins' preliminary toxicology screening shows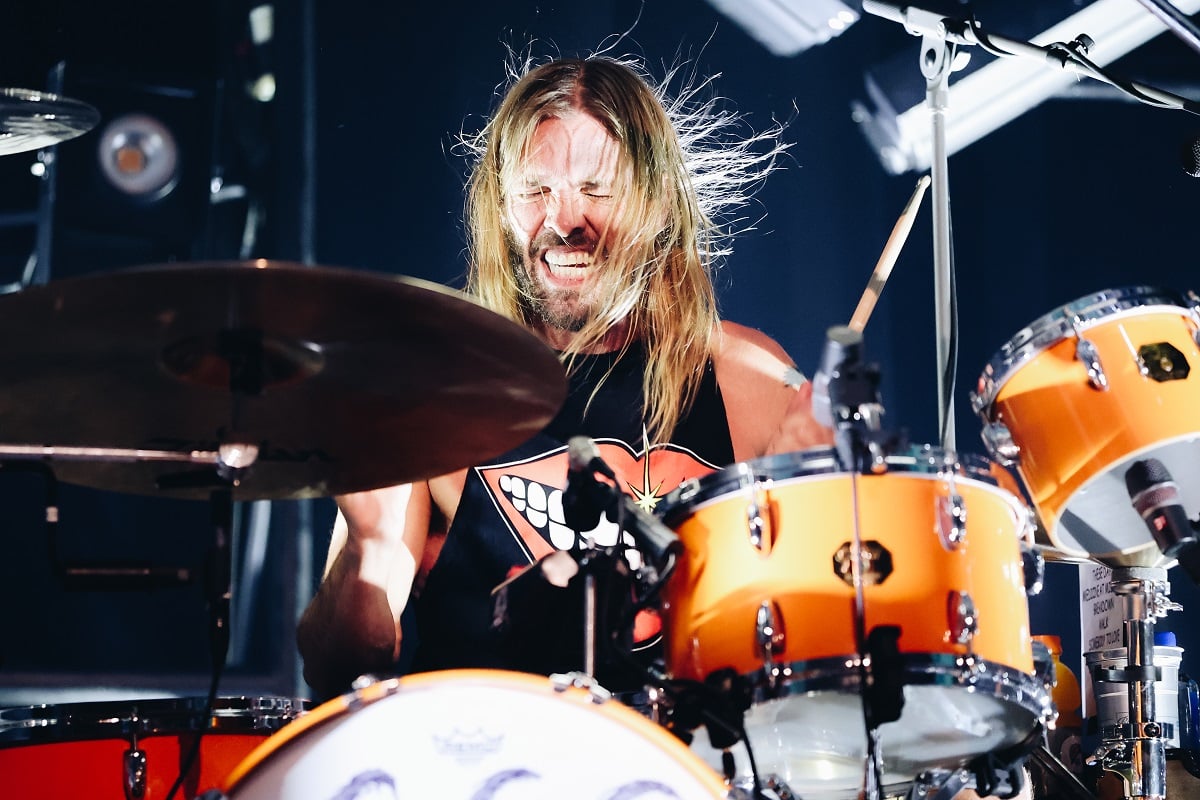 No cause for Hawkins' death was given but officials in Colombia have said that several drugs were found in his system.
"Colombian authorities found: marijuana, antidepressants, opioids, [heroin]. At least 10 different substances found," tweeted journalist Luis Carlos Velez citing Fiscalia Colombia, the national attorney general's office. But Velez added that the official release "does not say overdose" and the "investigation continues."
Source: Read Full Article