Pretty Little Liars: Original Sin will be more horror focused than the original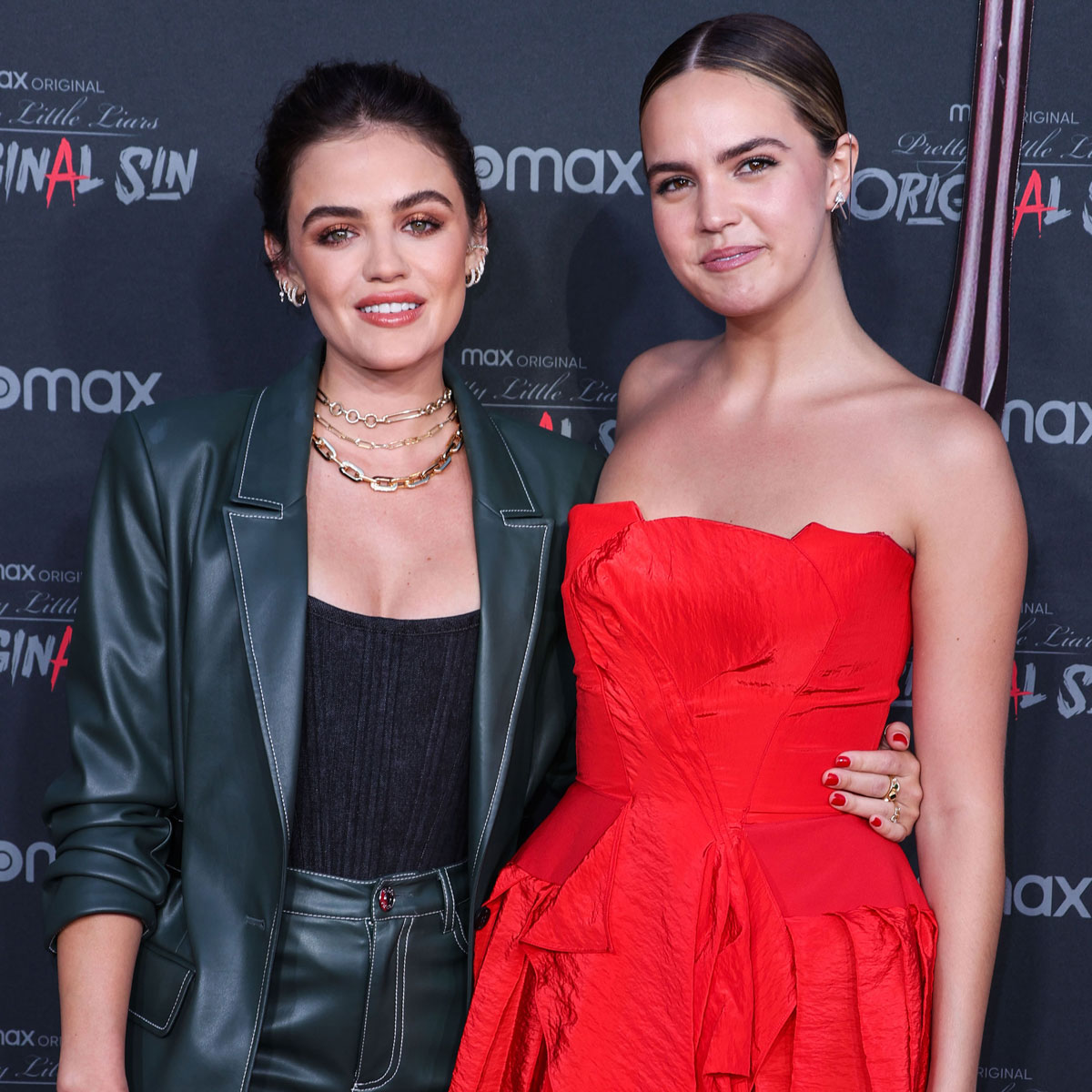 The latest spinoff of Pretty Little Liars is premiering on HBO Max at the end of this month. This spinoff seems closer to the spirit of the original series than other spinoff attempts. Like the original, it's centered on a group of high school girls being stalked and harassed by an anonymous assailant. But it's in a new (but nearby) location with new characters and problems. The cast of the new series appeared on a panel hosted by Lucy Hale from the original series and spilled some spoiler-free details about the show, including that it will lean more into horror. Here's some of the stuff I found interesting.
Original Sin will be darker and more horror-centric than the OG series
"I'm a big lover of horror and slasher, that entire genre," said Bailee Madison, who plays lead character Imogen. "I actually love creating it. I'm a scaredy-cat watching it, but I love making it. This show is just so exciting because I was hopeful that they were really going to dive into [horror]. I would be reading the scenes like, 'Oh, that's good.'"

Hale said that the series "dives deeper into the various tropes of the horror genre" and explores them from a "uniquely female perspective." Additionally, 9 out of the 10 episodes from this season were directed by women.

"I think it's really special to have that," said Chandler Kinney, who plays Tabby. "I don't think I've ever worked with so many women behind the scenes. … To have that, especially with a show that looks so intimately at trauma…you know, specifically as women, to step into these spaces where you're dealing with mental health and you're dealing with tragedy, it's very personal. And so we felt very safe and really supported in going there."

Zaria, who plays Faran, revealed that her character will explore the challenges of what it's like to be a Black ballerina. She also gushed about working with Ben Cook, who plays Henry, her onscreen dance partner and love interest. "There's no one like Henry in the series for Faran," Zaria said. "She doesn't open up easily."

Additionally, Zaria told BuzzFeed that her favorite character growing up was Aria because she realized that she could finally find a keychain close to her name.

Madison and Kinney already have a ship name for the friendship between their characters (Imogen and Tabby, respectively): "Tabogen."

"I remember Chandler and I were kind of like, 'So, what's our love story this season?' Give us something!" Madison said, laughing. "They kinda teased us and were like, 'You know, Tabby and Imogen, their friendship might be something really special.'"

"I'm really excited for the season to progress," Kinney added. "I think two young women find each other at a time when they really need it most. And I think, you know, they help each other come out of a silence a bit. I think it's a really beautiful story to tell."

And finally, Madison told Hale during the panel: "Here's the thing — we can't touch what you guys did. The [original] show is so special. It means so much to all of us as young women up here in different ways. … But I think we were excited to dive into this world that they created, which is an entirely different universe of a thrill ride. [It's] darker and grittier. So, I think we were excited to bring ourselves to the table as best as we could."
[From Buzzfeed News]
I hope they lean into the horror trope in a slasher way, sans supernatural elements. They tried that already with some episodes of the original and the short-lived spinoff Ravenswood and it didn't work. They basically tried to pretend the latter never happened and seamlessly reintegrated the errant boyfriend back into the original series, so they should take that as a lesson here. But I'm happy to hear there was a majority of female directors this time around. I don't know for sure, but it does not seem like that was the case with the first series. I'm also interested in the changes they've made with regards to diversity and hope they hired some good writers to handle the Black ballerina storyline with nuance and sensitivity. The treatment of the Black female characters (all secondary) the first time around was pretty terrible so hopefully they've learned from that. And then I wonder if the "Tabogen" friendship they teased in the article will turn into something more like Allison and Emily. Finally, I like that the new stars said something nice about the original series during the panel. Lucy Hale hosting the panel shows that there's no resentment, but no one wants another unnecessary Charmed reboot situation.
https://www.instagram.com/p/CgFxZd_qpoo/
https://www.instagram.com/p/CgFBe1sq-pM/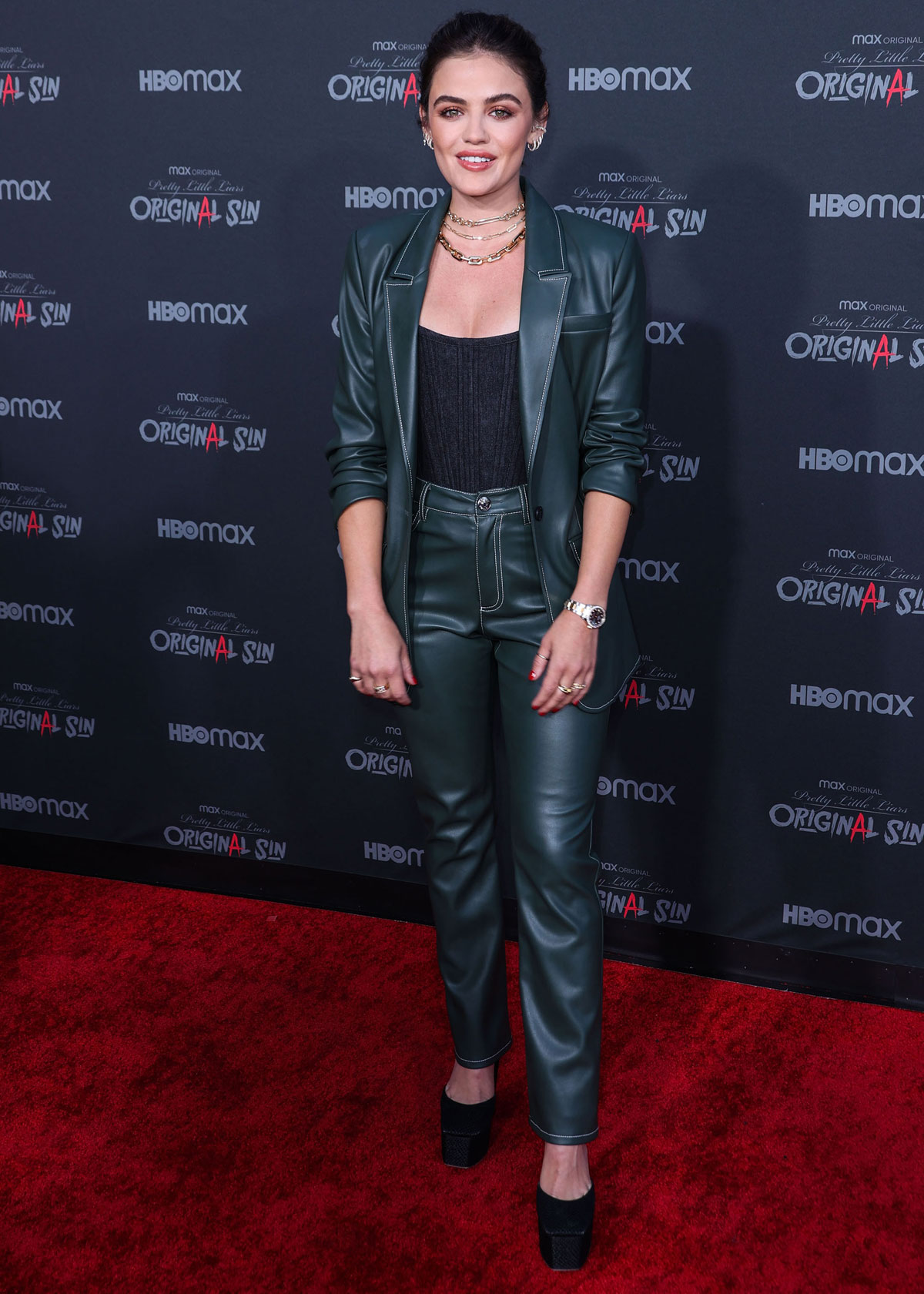 Photos credit: Avalon.red and via Instagram
Source: Read Full Article