NeNe Leakes has dismissed the racism case against Andy Cohen and Bravo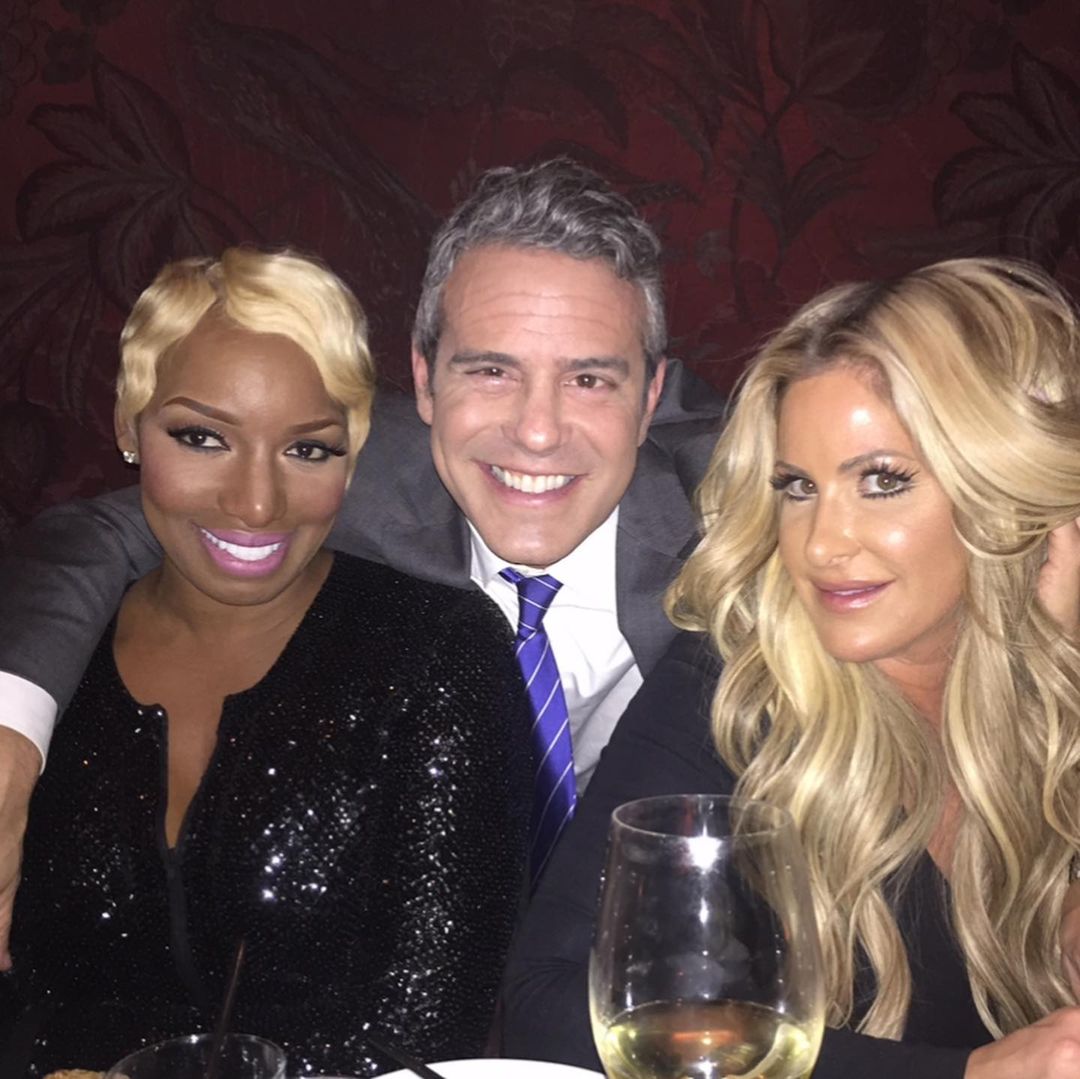 In April, we learned that NeNe Leakes of Real Housewives of Atlanta fame was suing the show's production companies, Bravo, NBC Universal, and Andy Cohen specifically for racial discrimination and wrongful termination. NeNe alleged that the show was a "racist and hostile environment and that those involved in production facilitated and tolerated racism, specifically from the one white Housewife on the show. I wrote at the time that I thought NeNe had a good claim, particularly since a lot of instances of racism from that one horrible Housewife were caught on camera (at least one was mentioned and dropped by Andy during an early reunion). But now NeNe has dismissed her case and is no longer suing.
NeNe Leakes is no longer suing Bravo, Andy Cohen, NBC Universal, and the production companies behind Real Housewives of Atlanta for discrimination and wrongful termination. "Leakes hereby dismisses this action and all claims asserted by Leakes without prejudice, thereby concluding this case before this Court at this time," read court documents obtained by Deadline. This means that she has agreed to let this go … for now, at least. Leakes can open a case again in the future if she wants to, since the action was dismissed without prejudice. The RHOA alum filed the lawsuit in April, alleging that white co-star Kim Zolciak-Biermann subjected her to stereotypical insults, racial slurs, and other instances of "systemic racism" while show execs did nothing. "NBC, Bravo and True foster a corporate and workplace culture in which racially-insensitive and inappropriate behavior is tolerated — if not, encouraged," read the lawsuit.
[From Vulture]
The case was dismissed without prejudice (ha, no pun) so NeNe can revisit it at a later date if she wants. But according to Page Six, her reps declined to comment on a potential future strategy. But just a couple of weeks ago, NeNe was tweeting about Andy: "'He stopped me from working because I was a threat to his career! Yet he was able to abuse me for years.' Leakes added, 'I want to release these voice recordings so bad' without revealing any further details or insight.'" Recordings? What's on those? And what happened between those tweets and now that caused her to withdraw the lawsuit? According to All About the Tea, a settlement happened. Sources told the website that NeNe took a settlement to the tune of $4.5 million and signed a confidentiality/non-disclosure agreement with a non-disparagement cause. All of this sounds extremely likely. NeNe wouldn't withdraw the case without a good reason and Bravo/NBC/Andy probably wouldn't settle without one either, so she must have had something damaging that scared them into shutting her up. Or honestly, just the threat of having something might have been enough because we all know it's problematic over there. Legal types love to say a settlement is not an admission of guilt, but usually there's something there.
https://www.instagram.com/p/ChlHqH_LKBF/
NeNe and Phaedra look younger than they did 10 years ago.
https://www.instagram.com/p/CgpP3SxrHk7/
https://www.instagram.com/p/CFQFt-vhdIU/
photos via Instagram
Source: Read Full Article