Natasha Lyonne Says Her Fred Armisen Breakup Happened Because of a Swimming Pool
Natasha Lyonne and Fred Armisen were a notable celebrity couple for a very long time. But all good things must come to an end. While some breakups occur for serious reasons, Lyonne's explanation for their separation is definitely on the sillier end of the spectrum. Neither side seems to have any hard feelings about the split, which apparently came out of a decision surrounding a swimming pool.
How long were Fred Armisen and Natasha Lyonne together?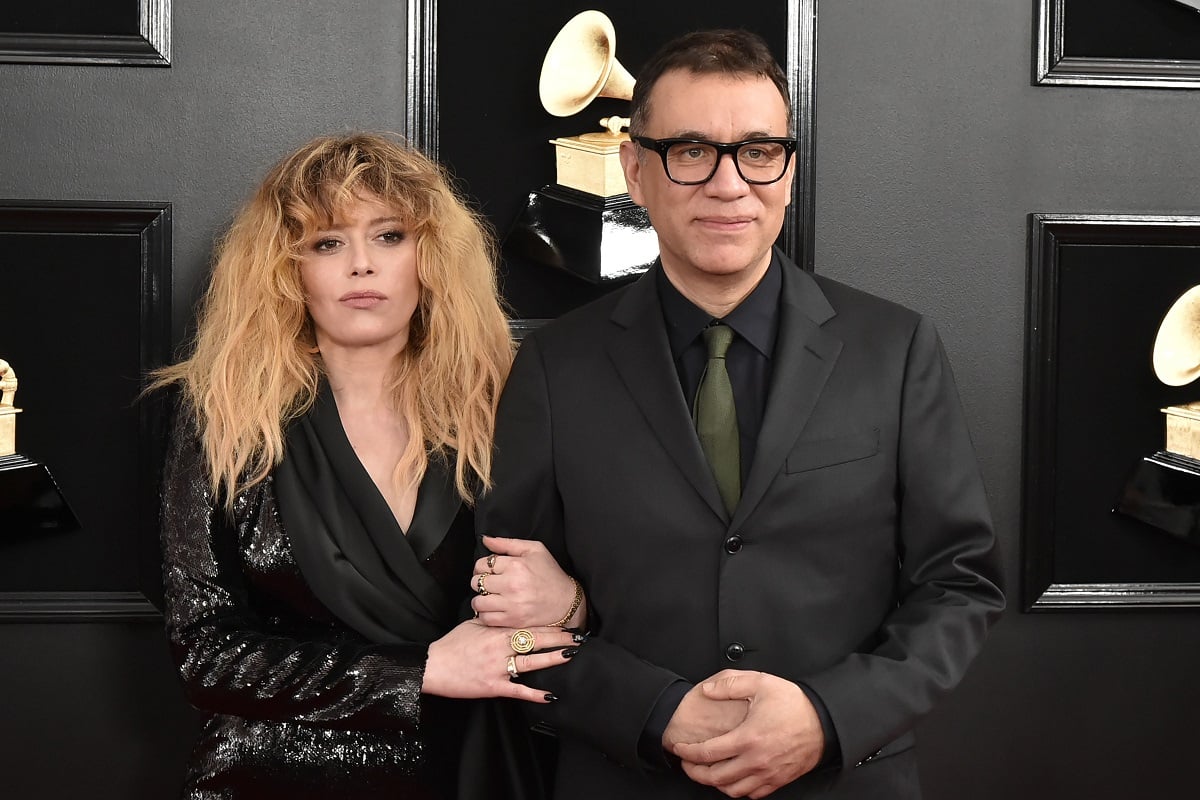 Lyonne was introduced to Armisen by Maya Rudolph –- not that she remembers it. "I was going through a rocky road, as we know," she says in an interview with Glamour, referring to her experiences with addiction that she refers to as her "Grey Gardens phase."
As told to her by Armisen, their first encounter was at Lyonne's apartment, where he found his future girlfriend chain-smoking in a silk robe while wearing sunglasses.
"I pulled out a copy of [music journalist Legs McNeil's oral history] Please Kill Me, autographed it, and was like, 'Welcome, kid. Fred—what a name. Happy birthday. Enjoy the book.'" She grins. "He still has it."
The two began dating in 2014 and made their public debut at a post-Emmys Netflix party at the Chateau Marmont. They were last seen together at the 2020 Golden Globe Awards. But at some point early in the coronavirus (COVID-19) pandemic, Lyonne and Armisen made a big decision about their future.
Lyonne gave a surprising reason for their breakup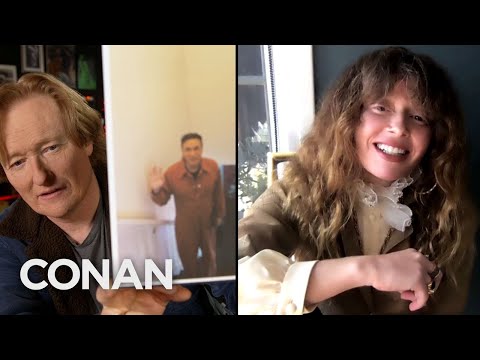 During her cycle of interviews in the lead-up to the second season of Russian Doll, Lyonne revealed that she and Armisen had broken up. When discussing the end of the relationship with The Hollywood Reporter, she attributed their separation to her love of water.
"I honestly think we broke up because I wanted a swimming pool," Lyonne began. "We love each other just about as much as two people can love each other and we're still talking all the time, but Freddy doesn't like a swimming pool. It might seem like a mundane reason for a breakup, but during that pandemic, you've got to get your laps." Lyonne explained despite being a lifelong New Yorker, she now has a house (yes, with a pool) in Los Angeles.
Leaving your partner of nearly a decade over a swimming pool sounds hyperbolic. But Lyonne chose not to give a deeper answer (if there even is one). Post-breakup, the actor told Entertainment Weekly she is now in her "divorced dad era." "I live a pretty no-dependence lifestyle, and I like it that way," Lyonne noted.
The two both have created successful careers from different paths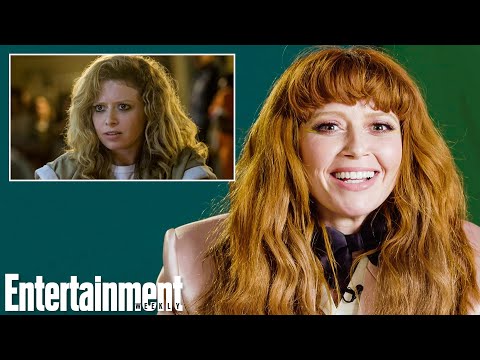 Lyonne started acting at the age of six as one of the kids in Pee-wee's Playhouse. Later, she made a name for herself in the '90s as someone with range, starring in cult classic flicks Slums of Beverly Hills and But I'm a Cheerleader, while also playing a supporting role in mainstream fare like American Pie. However, Lyonne's early success gave way to a career fall-out. Following her life-threatening substance misuse issues, she made a comeback on Orange Is the New Black in 2013.
Russian Doll, which Lyonne stars in and co-created, was her first big project in years where her character takes the lead. And the results are widely celebrated. In recent years, she has also made inroads as a director, getting behind the camera for four episodes of Russian Doll and single episodes of Hulu's Shrill and the short-lived High Fidelity reboot.
As for her ex, Armisen was a cast member on Saturday Night Live for 11 years, from 2002 through 2013. He has co-created three critically acclaimed comedy series: Portlandia, Documentary Now!, and Los Espookys. He also finds the time to guest star in many other shows. Additionally, is the current bandleader and frequent drummer of the 8G Band, the house band for Late Night with Seth Meyers.
Source: Read Full Article