Michael Landon's Daughter Described Seeing Her Dad on TV Years After His Death
Michael Landon rose to fame on iconic TV series such as Bonanza and Little House on the Prairie. A father of nine kids, Landon maintained a special bond with his children and was an extremely devoted parent. His daughter Jennifer (of Yellowstone fame) commented on having her dad still present on the small screen.
Jennifer Landon shared her thoughts on having a famous father
Landon died of pancreatic cancer in 1991. While it's been decades since his death, Jennifer revealed that she sometimes stumbles upon segments of his former television shows. When asked if it's difficult for her to watch his shows now that he's passed away, Jennifer noted the opposite effect.
"It's not hard," she told Smashing Interviews in 2017. "Because I don't get the TV on very much without the cable, I haven't watched it a lot recently at all. By recently, I mean the last 15 years. But if Little House on the Prairie's on and I'm somewhere and I catch it, I'll watch it for a bit. It makes me feel very good."
The Yellowstone star was only seven years old when Landon died, and pointed out how having a famous parent provides a host of special memories for family members.
"If you lose a parent that's not in the public eye, you don't really have a lot of material on that parent," Jennifer remarked. "I guess it depends. You've got photos and home movies maybe, depending on what generation you come from, you know? So you don't really have all that footage. It's just something about having a parent in the public eye."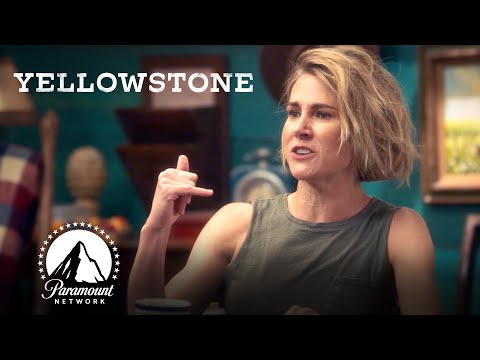 Michael Landon's Daughter Recalled This 'Pretty Amazing' – and Colorful – Easter Surprise From the 'Little House' Star
Jennifer revealed that during her childhood, she was unaware of her dad's celebrity status.
"When I was little, it took me a while to realize he was really famous," she explained. "I had no idea. In a weird way, there's something mysterious about the person. I know all parents are mysterious to their children, but I feel like people who are in the public eye have this kind of elusive quality."
Landon's daughter likened her own experience to seeing her dad on television following his death to those her were fans of his work.
"In a weird way, it's weird to me that I get to feel close to him the same way that somebody who has never met him would that's turning on the TV," Jennifer said. "That's how I do it as well. I do it the same way that anybody who really adored him does it."
Jennifer Landon praised her father's parenting style
Landon was known for his sense of humor and jovial nature. His daughter raved of her dad's magnetic personality and commitment as a father.
"He was incredibly fun and very funny," Jennifer shared. "He was all of those things that you've heard. I had a lot of respect for him. He didn't really ever have to get upset because you weren't really going to do anything to piss him off, which was nice. It makes for a very calm household, I think, when parents have very clear roles with their kids about what is expected and what's not and then everything just goes smoothly. I'm a big fan of that style of parenting."
Source: Read Full Article