Lidia Bastianich's Secret to a Perfectly Bronzed, 'Beautiful Turkey'
Ready for your most bronzed and beautiful Thanksgiving turkey yet? Here are celebrity chef and PBS cooking show host Lidia Bastianich's tips for getting your holiday turkey camera-ready, as well as perfectly juicy for the big dinner.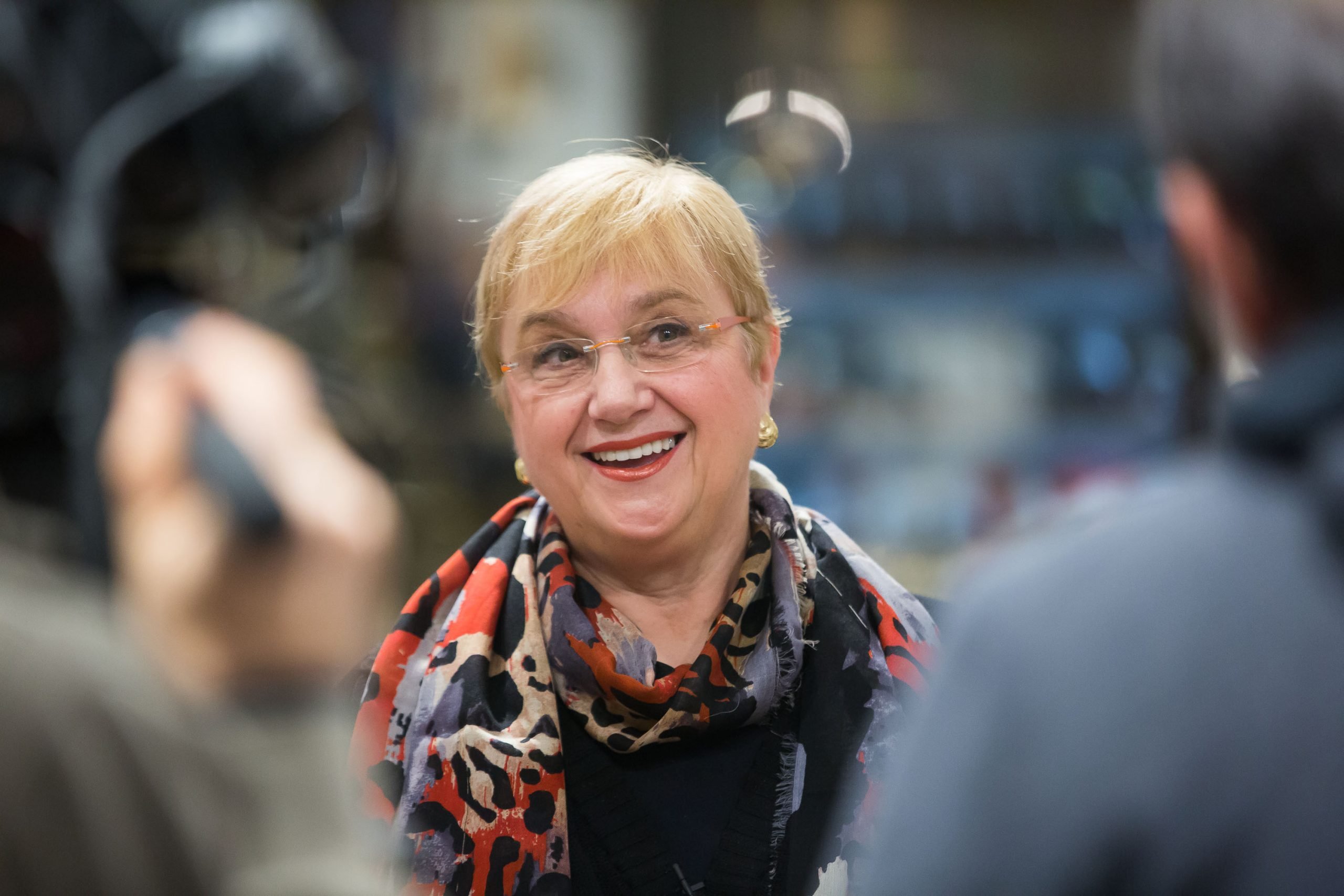 Bastianich arrived in the U.S. as a refugee
Within days of Bastianich's 1947 birth in Pola, Italy, Yugoslavia gained control of the city. She wrote in her memoir, My American Dream, that she was baptized as an infant in secret. Later, when her parents refused to become Yugoslavian citizens, the authorities at that time labeled them "apolidi, without a nation. This meant we were no longer permitted to move freely about the country and would have to be placed in a refugee camp until a determination could be made."
She described the camp as an "unwelcoming complex" consisting of "two five-story buildings encircled by a spiky barbed-wire fence. A massive steel gate that stretched from one building to the other marked the entry, where a uniformed guard was posted 24 hours a day. As I stepped out of the van, I, too suddenly felt like crying. But I fought back my tears, wanting to be strong for my mother."
Lidia Bastianich's photogenic turkey
Bastianich shared with The Austin Chronicle her traditional Thanksgiving menu, incorporating both American and Italian elements. "My kids are Americans, so we'll have the turkey and we'll have the cranberry and the sweet potatoes," she said. "And then we do make a little bit of Italian. I make an antipasto, I make tortellini en brodo."
Her secret to a gorgeously bronzed turkey is utterly simple: "When that turkey comes out, I do glaze it with balsamic vinegar. It's a beautiful turkey." In her cookbook, Lidia's Italy in America, she expands more on what she brushes on her turkey once it has roasted to an internal temperature of 165 degrees.
A head of garlic is roasted in the oven at 375 degrees F for between 30 to 40 minutes, "depending on the size of the garlic heads." Once they've roasted and have cooled completely, "squeeze out the garlic cloves from the skin into a bowl."
Mash and combine the soft garlic with a tablespoon of honey, a tablespoon of "good-quality balsamic vinegar," a quarter-teaspoon of kosher salt, and two tablespoons of hot water. Bastianich says to brush this glaze onto your turkey's skin, return it in the roasting pan to the oven and "roast until the skin is browned and crisp, about 20 minutes."
For the chef, Thanksgiving is a special holiday
Bastianich hasn't forgotten how welcomed she and her family were in their adopted country when they arrived in the U.S. from Italy. And on Thanksgiving, she says, "we really celebrate America. That's one day as an immigrant family that we really use it to thank and celebrate America. ..I'm so grateful to have had the opportunity to become an American, to be in America.
'Yes, we were refugees, and they were counting us, and we had other threats, but once we made it, once we were here, America really embraced us. I just wanted so much to become an American and I was relentless in doing that and really making the most of the opportunity."
Source: Read Full Article