Larenz Tate Reveals Jada Pinkett Smith Turned Down Role in 'Dead Presidents' Because of Tupac Drama
Before Set It Off, Jada Pinkett Smith was apparently presented with an opportunity to appear in another heist film: the 1995 classic Dead Presidents. Its lead actor, Larenz Tate, revealed this tidbit in an interview published in October. However, he claims she turned it down due to a feud between Tupac Shakur and the directors.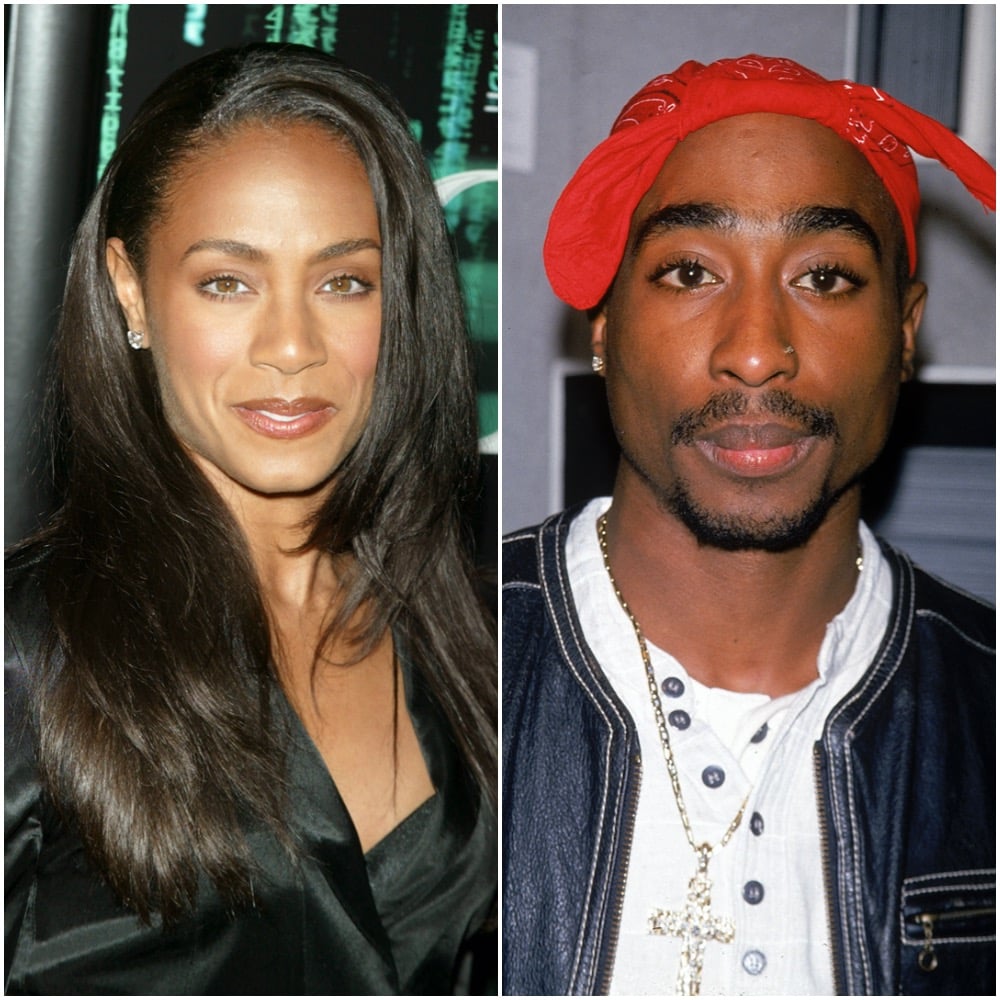 What is 'Dead Presidents'?
Directed by Albert and Allen Hughes — aka the Hughes brothers — Dead Presidents is a film that follows the life of Anthony Curtis (Larenz Tate). Curtis is a war veteran struggling to adjust to society following the end of the Vietnam War. When he's no longer able to support his girlfriend Juanita (Rose Jackson) and their family, he turns to crime to survive.
He hatches a plan to rob a bank truck along with five of his peers: Skip (Chris Tucker), Kirby (Keith David), Cleon (Bokeem Woodbine), Delilah (N'Bushe Wright), and Jose (Freddy Rodríguez). But on the day of the robbery, things quickly go awry, as several of the group members are either killed or arrested. Curtis, for his part, survives, but he's ultimately hit with a long sentence for his participation in the heist.
Dead Presidents debuted to mixed reviews, with many praising it for its depiction of veteran struggles and others criticizing it for its storytelling.
Jada Pinkett Smith turned down 'Dead Presidents' because of Tupac, says Larenz Tate
In an interview with HipHollywood, Tate said he learned from the Hughes Brothers that Pinkett Smith was supposed to appear in the film as Delilah. He finally got to ask her about the missed opportunity in 2017 when they were working on Girls Trip, learning that she chose to stand with Tupac, her close friend from high school.
"We're on set in New Orleans talking about that experience," Tate recalled. "I said, 'I talked to the Hughes brothers and you were supposed to be in the movie.' And she says 'I was.' She was like, 'I couldn't do it because, at the time, I was really close with Tupac and Tupac had this beef at the time with the Hughes brothers.'
"She had a good relationship with Tupac and she didn't want to get in the middle of it. She thought if she had done that movie, it would've been a little weird," Tate continued. "But it worked itself out."
The feud between Tupac and the Hughes brothers stemmed from problems on another movie
As many know, Tupac had a feud with the brothers over his removal from their film Menace II Society (1993) that culminated in a physical fight between them.
Though the drama allegedly impacted Pinkett Smith, she at least got to work with Tate in 1994's The Inkwell. From there, she appeared in several other movies including Set It Off in 1996 and The Matrix films in the 2000s.
Sadly, Tupac died from gunshot wounds sustained in a shooting in Las Vegas. He was 25.
Source: Read Full Article