Keyon Harrold Jr.'s Mom Compares Miya Ponsetto to Emmett Till Accuser, Calls for Hotel Ban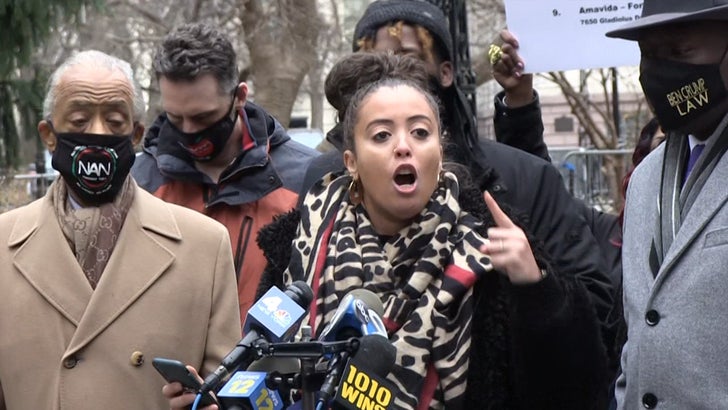 Miya Ponsetto is the symbol of white privilege, and her falsely accusing 14-year-old Keyon Harrold Jr. of stealing her phone is a modern-day reflection of what happened to Emmett Till … according to the Black teenager's mother.
Kat Harrold sounded off on Ponsetto for her actions during and since the December 26 incident at the Arlo Hotel in NYC, specifically, Miya's denial of racism being a factor … and using her ethnicity and her age as an apparent shield for being held accountable.
According to Kat … Miya being Puerto Rican doesn't mean she's not racist, and being 22 years old doesn't mean she's too young to be excused for it. She points out that Emmett Till was killed as a result of false allegations made by a white woman who was 21 … and Kat believes that racial injustice is reflected in her son's case.
Kat says the proof is in how the hotel reacted to the situation when Miya accused her son of stealing her phone. She claims the Arlo defaulted to questioning the Black teenager but did NOT question Miya. Kat says the hotel immediately sided with her instead and calls this a clear example of white privilege.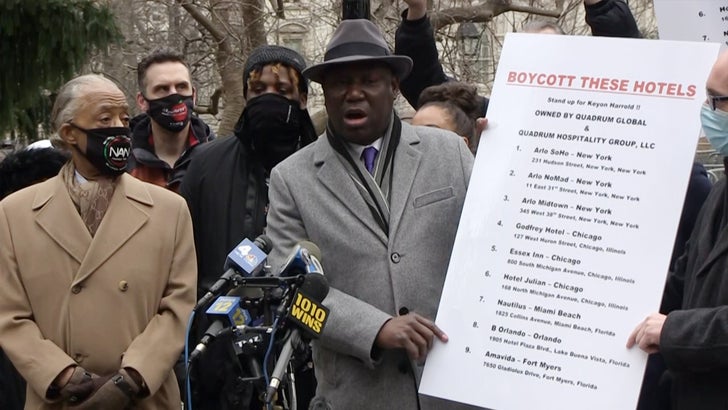 As for the Arlo … attorney Ben Crump and Keyon's parents are calling for a ban until the hotel condemns the individual racism allegedly shown by Ponsetto, and takes responsibility for the racial profiling they believe it demonstrated.
They lay a lot of the blame on the hotel manager for not de-escalating the situation, and accuse him of treating the Black teen like he was guilty from the jump … forcing him to prove he did nothing wrong. Even worse, they point out that Miya was not even a patron of the hotel … yet she was treated with more respect than Keyon and his father, Keyon Sr. — who were actually staying there.
Their rallying cry — "No more, Arlo!"
As we've reported … Ponsetto was arrested last week in SoCal, flown back to NYC where she was charged with attempted assault, attempted robbery, grand larceny and endangering the welfare of a child for her altercation with the teenager.
However, Miya was NOT charged with a hate crime, and the prosecutor never even mentioned any racial components to the case in court Saturday. Keyon Jr.'s parents — Keyon and Kat — previously told us they believe the ordeal is reflective of racial injustices as a whole.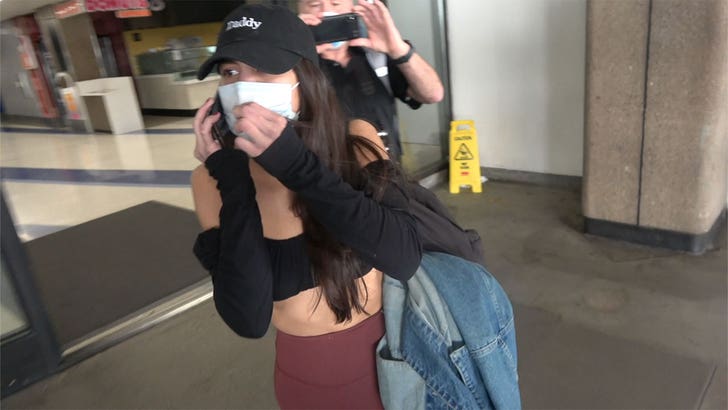 The race issue is something Ponsetto is not going to be able to avoid regardless … that much was evident when she arrived back at LAX following her NYC court appearance.
Source: Read Full Article