Kenny Rogers Helped Connect Reba McEntire and Rex Linn 30 Years Before Their First Date
Country star Reba McEntire has been dating Rex Linn since 2020, and Kenny Rogers played a part in their romance 30 years before they fell in love. It all started when she suffered an unimaginable tragedy, and Rogers reached out to her with a recommendation for a project he wanted to work on together.
How did that play a role in McEntire's relationship with Linn many decades later? And was Rogers still alive when the couple went public? Read on to find out.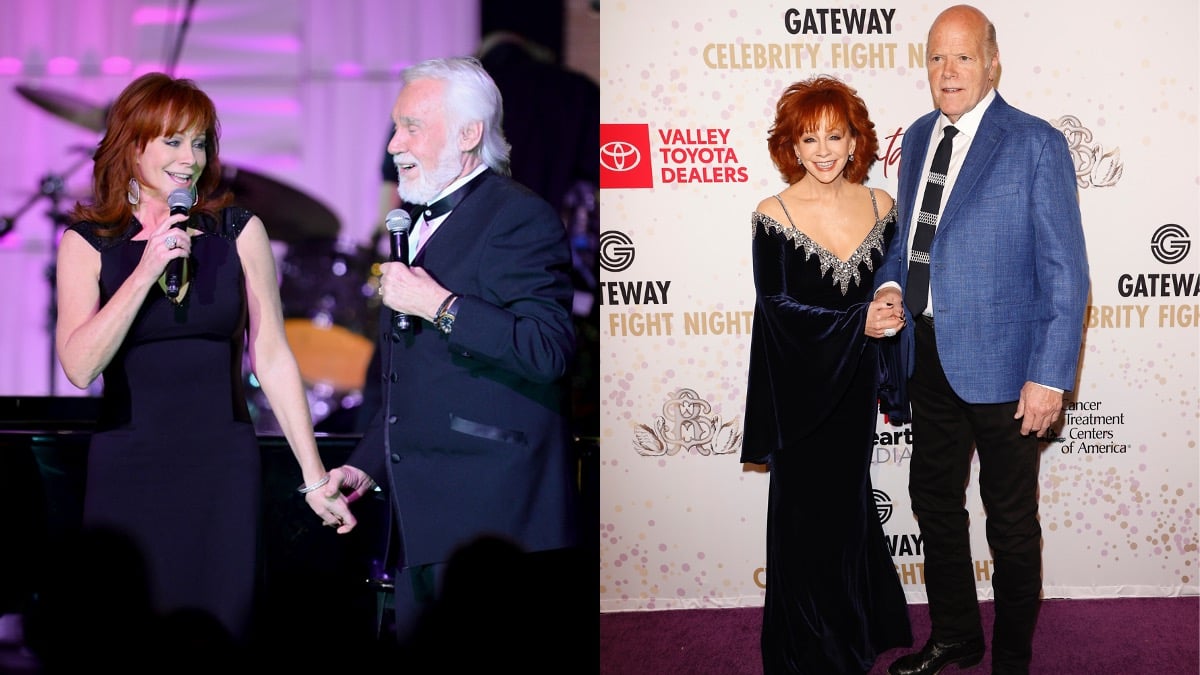 How did Kenny Rogers help save Reba McEntire's sanity in the '90s?
The year 1991 was tragic for McEntire. She lost eight team members when they and two pilots died in a plane crash. In the wake of that, she was overwhelmed by grief. She looked to her faith as a beacon, but something else helped her through those dark days.
The world of country music rallied around McEntire, and icons like Dolly Parton and Waylon Jennings offered her help and support in different ways. But she said Rogers did something that ended up being a substantial benefit for her mental health
"Kenny saved my sanity in '91 when he asked me to come do The Gambler movie," she told Taste of Country. "I was still in a state of disbelief and not knowing what I'm gonna do moving forward after the plane crash."
Rogers offered McEntire a job, and she was added to the cast of the television movie The Gambler Returns: The Luck of the Draw. But no one knew just what else was set in motion when she took on that project.
How did Rex Linn and Reba McEntire meet partly because of Kenny Rogers?
The Gambler Returns was one of Linn's first roles. And as small as his part was, he made an impression on McEntire. So, they kept in friendly contact through the years.
When Linn's mother died in the late '90s, McEntire called him to offer her condolences. Then, after she was divorced from Narvel Blackstock, she learned her mother was terminally ill. On her Living and Learning With Reba McEntire podcast, she shared that was the moment their friendship went from texting to daily phone calls.
McEntire was married to Blackstock for 26 years but said Linn is the partner she waited her whole life for.
Was Kenny Rogers alive when Reba McEntire went public with Rex Linn?
Unfortunately, Rogers died in March 2020, days after McEntire's mother. His death came in the early stages of McEntire and Linn's reconnection, long before they went public with their relationship.
"Kenny, go rest high on that mountain," McEntire wrote on Instagram following news of his death. "Please tell mama and daddy hi for me."
She thanked him for friendship and love and added, "We are going to miss you but we are so happy you're singing with the Angels in heaven. Can't wait to see you again one of these days. Rest in peace my friend."
Source: Read Full Article