Kate Middleton Had to Wear a Wetsuit During a Royal Engagement and Somehow Made It Look Chic
The royals have had quite a WEEK (yes, I'm talking about #princeofpegging taking over Twitter), but it's been business as usual with Prince William and Kate Middleton, the latter of whom spent the weekend chilling out in a wetsuit and somehow looking chic in the process.
Kate took part in the Great Britain Sail Grand Prix on Sunday in Plymouth, which sounds incredibly fancy. Naturally, she showed up for the occasion wearing a jaunty nautical stripped sweater and some white shorts.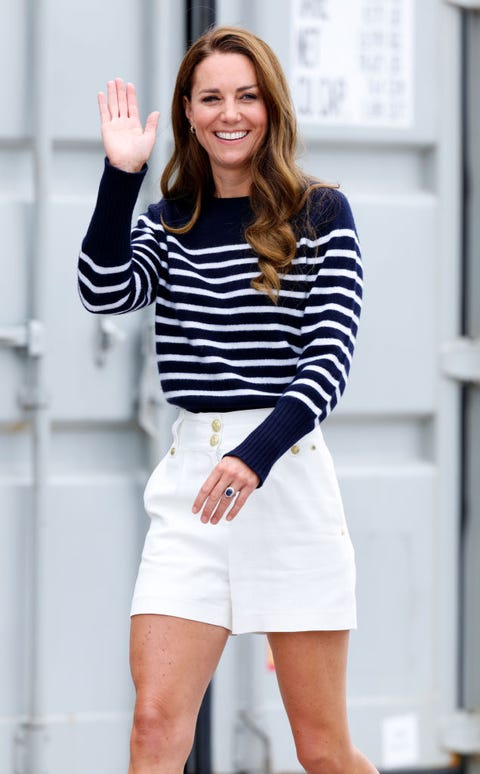 Before you ask, the sweater is Erdem, and the shorts are these: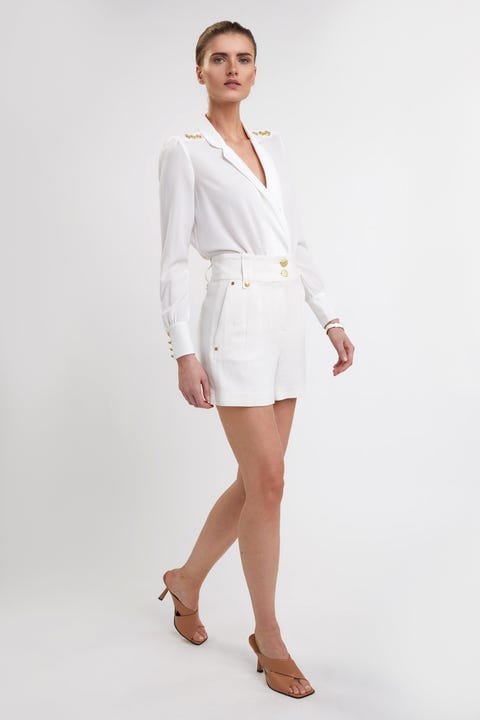 Anyway, apparently the race (against New Zealand) involved changing into a wetsuit, which Kate gamely did: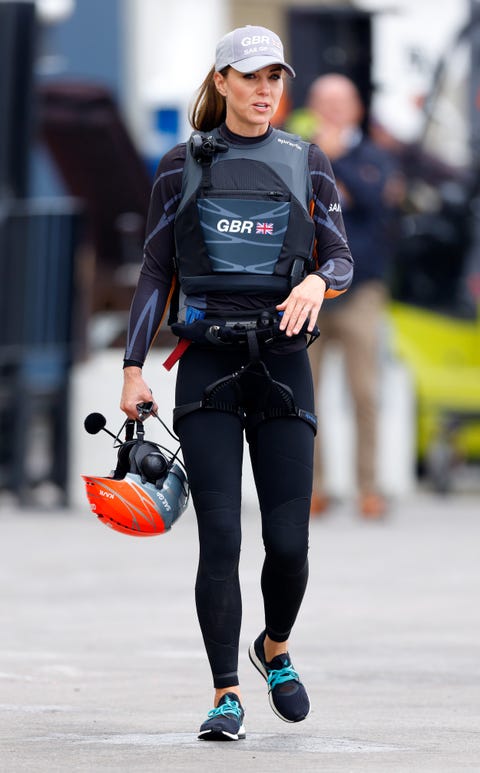 A vibe!
Kate actually had a somewhat chill July, event wise. Aside from her sailing appearance, she showed up at Wimbledon several times, and also cheered William on in the royal charity polo match. The couple are reportedly spending much of the summer vacationing with their family, both in the private Carribean island of Mustique, and with the rest of the royals in Balmoral—the Queen's Scotland estate where she spends summers.
"The three children are incredibly sporty and, of course, their parents are too," royal expert Ingrid Seward told The Sun of the Cambridges summer plans. "The focus will very much be on outdoor pursuits, with swimming, fishing, walking, riding and sailing. It's a long holiday so I suspect that Carole and Michael Middleton, as grandparents, will probably have the kids to themselves for a little bit of the summer. They usually go up to Balmoral to spend time with the Queen and the rest of the family for a while and, this year, I think they will also go abroad for a short time, probably to Mustique, because William and Kate will want a change of scenery."
Cool. I'll also be spending the summer riding and sailing on my private island!
Source: Read Full Article