Kate Middleton and Prince William Want to Move from the "Glorious Prison" of Kensington Palace
Kate Middleton and Prince William are fully done with living at Kensington Palace. The couple are gearing up to move to Windsor after one last summer at their country home Anmer Hall, and apparently a chic four bedroom home called Adelaide Cottage is their destination.
Royal expert Ingrid Seward tells The Sun that "I think Wills and Kate need space to bring up their children. Kensington Palace is a glorious prison for kids – they want to be able to play football without being watched from behind the gates. I think Windsor will be perfect for them, as they will have lots of freedom and they can all be at school together."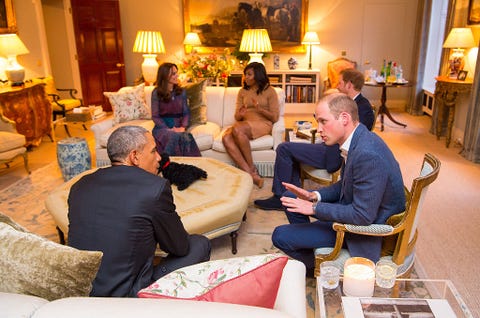 I mean, fair, but just FYI Will and Kate's "apartment" in Kensington Palace is pretty amazing. And first of all, it's less of an apartment and more of a four-story mansion with a gym, a walled garden, five "reception rooms," and a private elevator, multiple "staff bedrooms," luggage rooms, and multiple drawing rooms.
Back in 2020, royal author Christopher Warwick revealed that Kate and William's home "has 20 rooms from the basement to the attic" and "it is not a small house." He added that "All of these royal residences at Kensington Palace are called apartments, which of course makes people immediately think they are flats like the American term for an apartment. They are not. If you think of Kensington Place, in a way, it is built around three courtyards. If you kind of think of them as being these wonderful red brick terrace houses. Because they are all joined but separate houses."
Meanwhile, Ingrid Seward also said at the time that their home and property is "enormous…and it's like a piece of countryside in London."
Source: Read Full Article