Johnny Galecki and Sara Gilbert Dated Years Before Playing a Couple on 'The Big Bang Theory'
Fans of The Big Bang Theory have pretty fond memories of the character Leslie Winkle. While she largely started as a gender swapped Leonard, actor Sara Gilbert's chemistry with the other major players and the sharp writing that went into her role went on to earn her a brief role as a main character. Looking back, that chemistry wasn't entirely reserved for the screen, as Gilbert actually dated another star from the show years before they reunited on TBBT.
Gilbert dated her future costar several years before the show began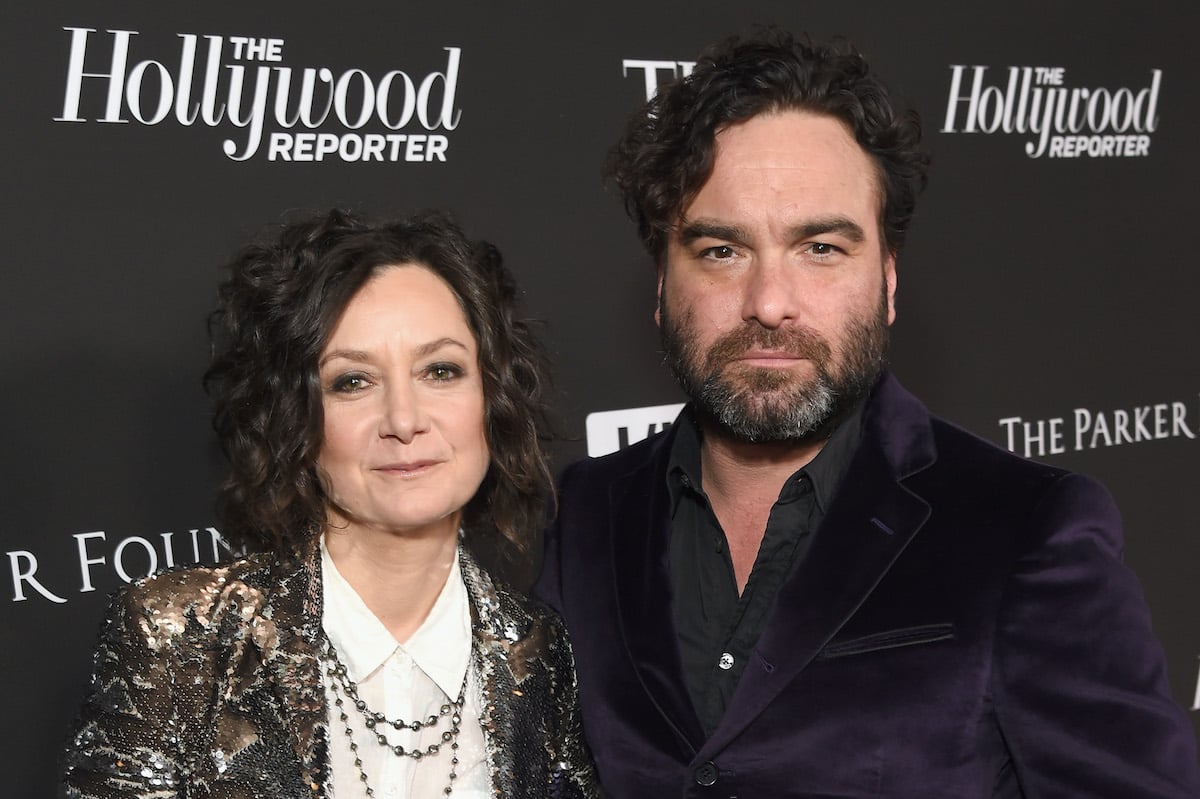 Though he's arguably most known as Leonard these days, actor Johnny Galecki has had an active career. One of his earliest roles was as David on Roseanne, according to IMDb. It was here that he met and eventually dated Gilbert, who played Darlene. In the show, the two characters also dated, eventually getting married in the final season (or maybe not, since all of that was supposed to be a dream).
As might be apparent, though, this wasn't how their relationship ended up in real life. Today covered the story Gilbert told about their past relationship on her show, The Talk. According to her, she always thought he was cute, and he reciprocated that. "We started dating, and he would come over and we would, like, make out," she explained, going on to say that, despite how nice things seemed at first, she'd always "get depressed" afterward.
Eventually, she came to realize she was a lesbian and broke the news to Galecki who was "super sweet about it." Despite the break-up, the two remain close friends, even today.
Gilbert and Galecki's 'TBBT' characters followed in their footsteps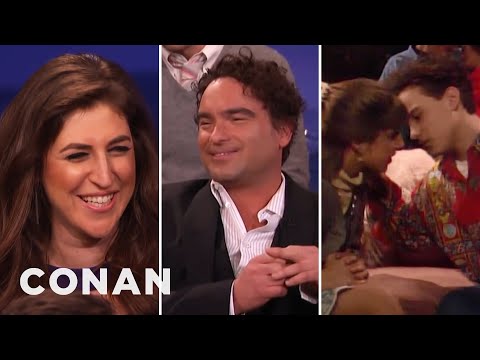 Like their actors, Gilbert's Leslie and Galecki's Leonard ended up in a relationship on TBBT. She first appeared in Season 1 as a recurring character, working in the same lab as Leonard. As mentioned before, the big joke between them was that the two characters looked and acted almost identically sans gender.
She was eventually promoted to the main cast when Season 2 started, having been a hit with the audience. Leslie and Leonard carried on a casual relationship before eventually breaking things off. While this was fairly in character for both of them, it was equally motivated by behind-the-scenes issues. In this case, it was that the writers simply couldn't think of what else to do with her character.
While it's undoubtedly rough for fans of the character, Leslie was at least spared being "disappeared" like many sitcom characters. Though she was largely absent from the rest of the show, she did come back for guest appearances in Season 3 and Season 9.
Both actors have had various relationships since the breakup
Since their brief relationship, both Gilbert and Galecki have dated several people. Gilbert began a relationship with TV producer Ali Adler in 2001, with whom she had a son named Levi and a daughter named Sawyer. Though they eventually separated in 2011, both remain on good terms and team up to parent the kids.
Later on, she'd begin a relationship with Linda Perry of the band 4 Non Blondes, the two marrying in 2014. Together, they had a son named Rhodes Emilio Gilbert Perry. As of 2019, though, the two separated.
As for Galecki, history repeated itself. He ended up dating his TBBT co-star Kaley Cuoco, who played Penny, for around two years. Like Gilbert, Cuoco also played Galecki's character's love interest on the show. Like before, the two eventually broke things off, but also remain good friends.
Most recently, he was in a relationship with a woman named Alaina Meyer. The two began dating in 2018, Meyer giving birth to their son Avery a year later. They separated in 2020.
Source: Read Full Article