James Corden Admits He Only Washes His Hair Once Every 2 Months
Talk show host and actor James Corden is one of pop culture's most ebullient personalities – a man who is unabashed about his love of music and the performing arts. Corden has acted in everything from television to stage productions, but many fans still know and love him best for his role as the host of The Late Late Show with James Corden.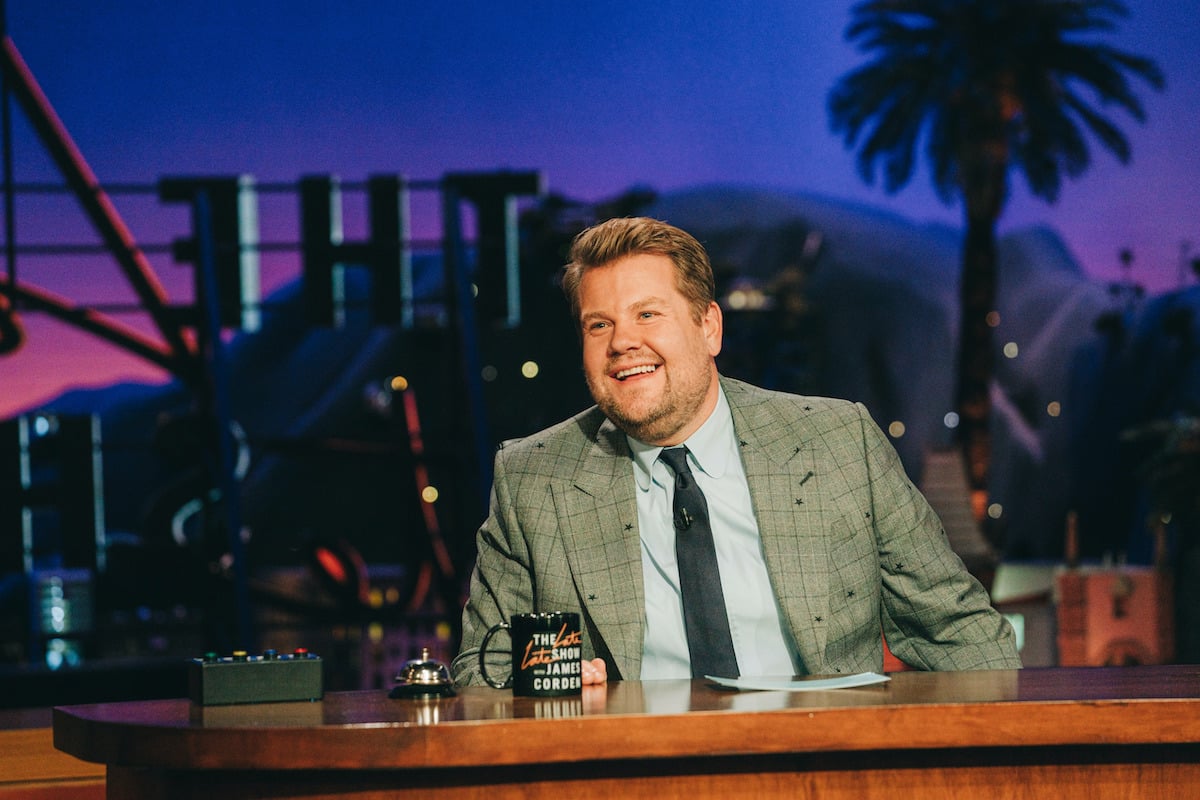 Since 2015, Corden has been dishing out bits of hilarity on the show. Recently, however, Corden got serious, revealing in an episode of the show that he only washes his hair once every two months. 
What did James Corden say about washing his hair once every two months?
In a recent episode of The Late Late Show with James Corden, the host opened up about the Los Angeles water shortage. The shortage, which prompted officials to ask California residents to reduce their time in the shower, has been causing a lot of stress among those living in the Los Angeles area.
Corden, however, decided to make light of the situation, according to BuzzFeed, with the host joking that cutting his shower time to under four minutes is no problem.
"How long are people spending in the shower? Oh my god," Corden said. "I'm in and out in three or four minutes. I use soap but I don't wash my hair. I wash it about every two months. True story." While one of Corden's on-set producers agreed with Corden's routine, another producer called him out for being "dirty," saying that his super-short shower is "insane."
How often is it recommended to wash your hair?
While Corden's remark that he only washes his hair once every two months shocked a few viewers, there are a wide variety of factors that influence how long someone should go in between hair washing sessions. According to the Cleveland Clinic, there's not a one-size-fits-all answer when it comes to how often hair should be washed. While many people choose to wash their hair every day or every other day, age, ethnic background, hair type, and activity level.
Generally, it is recommended for people to wash their hair as often as two or three times per week up to twice a month. Washing your hair too much can lead to dry, brittle ends, an irritated scalp, or hair breakage. Therefore, while Corden is on the right track by not washing his hair too often, he's definitely taken things to the extreme end of the spectrum.
Some celebrities have admitted that they only bathe occasionally
Corden is far from the only celebrity to have made waves with his bathing admission. According to Life & Style Magazine, several high-profile stars have admitted to not bathing very often. Brad Pitt is one such star, with Pitt's friend Eli Roth revealing in 2009 that Pitt would often clean himself with just a few baby wipes. According to Roth, Pitt said, "I got six kids. All you've got to do is just take (baby wipes), a couple quick wipes under the pits. I'm getting [peed] on all day. I don't have time to take a shower."
Ashton Kutcher and Mila Kunis have also gone on the record to say that they eschew regular showers for both their children and themselves. Kutcher claimed "I wash my armpits and my crotch daily and nothing else ever. I got a bar of Lever 2000 that delivers every time. Nothing else." Other celebrities who have made waves for not showering daily include Coco Austin, Jake Gyllenhaal, and Jason Momoa.
Source: Read Full Article