Inside Mary Trumps Personal Life
Mary L. Trump lived a fairly quiet life until she started speaking out regarding her uncle, former President Donald Trump, during his time in office. She wrote a best-selling book that revealed intriguing Trump family insights and became a frequent guest on various talk shows. Mary did not mince words when it came to how she felt about her uncle or the experiences she'd had in the family. What she is typically far less open about, however, is her personal life.
Ahead of the debut of Mary's book "Too Much and Never Enough," her uncle fought to have its release blocked (per People). His efforts were ultimately unsuccessful, and the book he deemed a "disgrace" raked in huge sales. Mary wrote of her grandparents — the former president's parents Mary MacLeod Trump and Fred Trump Sr. — describing her grandmother as "needy" and her grandfather as seeming "to have no emotional needs at all." She added, "In fact, he was a high-functioning sociopath." 
Donald was one of five children — the second youngest — and his niece wrote he developed a "combative, rigid persona" that he used "in order to shield him from the terror of his early abandonment." Her father, Fred Trump Jr., was deemed the "black sheep" of the family and died at the age of 42 in 1981. She was a teenager when he died, and it seemed clear her early experiences living within the Trump family greatly impacted her personal life as she transitioned to adulthood.
Mary Trump never 'came out' to her family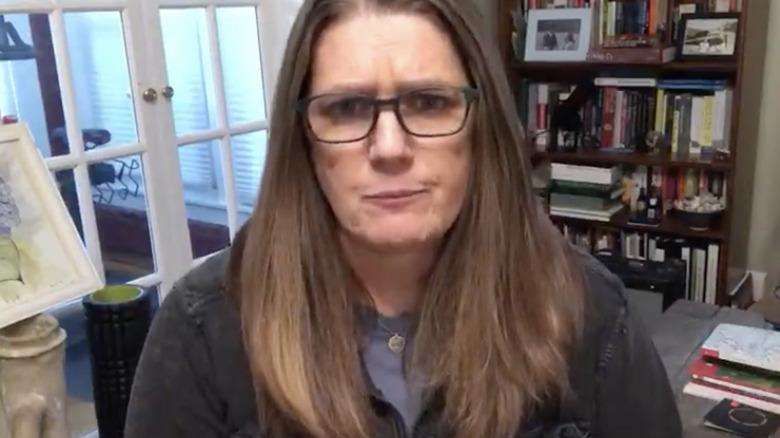 The Simon & Schuster bio for Mary Trump detailed she spent a lot of time as a child in the Queens, N.Y. home of her grandparents. Boston Spirit Magazine noted she visited Cape Cod, Mass. frequently too. Her family lived in Jamaica, Queens, but they went to Cape Cod when Mary's older brother, Fred Trump III, attended camp. She became a camper too, and she embraced the area. "I love Massachusetts. I love boating, sailing. I love the water," she detailed, and she even owned and ran a guest house there for a while.
When she was young, Mary realized she identified as LGBTQ+. She told the Advocate in 2020 that "There wasn't one moment" she pinpointed as a specific realization of that, and "It was not something I was comfortable with" for quite some time. Mary also revealed she never discussed it with her family. "I never came out to them," she explained. "Even though homophobia wasn't really explicit in my family, growing up, no one talked about homosexuality one way or another." Mary added the Trump family was "anti-everything," against anything different from them, so she "just assumed they were antigay, and that was something they would not tolerate." 
Mary recalled her grandmother sometimes said homophobic things, once using a slur as she noted it was a "disgrace" that Elton John was performing at Princess Diana's memorial. That moment solidified for Mary she couldn't open up to her family.
The author embraces a quiet life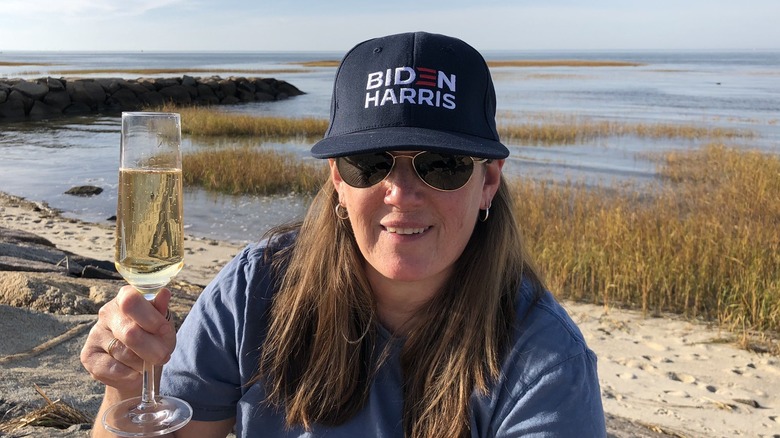 Fred Trump Sr. died in June 1999, and the timing was significant to Mary Trump. His death came a week prior to a trip to Hawaii, where she'd planned to marry her partner. Mary wrote in her bestselling book that her family hadn't known about the wedding or her fiance (via Boston Spirit Magazine).
Mary attended Tufts University to study literature, and she earned a master's degree from Columbia University in English literature. According to The New York Times, Mary then shifted to focus on psychology at Adelphi University, where she ultimately earned both a master's degree and a doctorate (per Simon & Schuster). She taught graduate courses in psychology and in addition to being a trained clinical psychologist, Forbes noted she has provided life coaching as well.
Although Mary has been protective of her private life, she mentioned in her book she'd been married once (via People). The two women divorced, but they have a daughter together named Avary. In May, Mary shared a photo of Avary on Twitter for Mother's Day, writing, "I am the luckiest person on the planet." Last spring, Mary joined the board of LPAC, an organization supporting LGBTQ+ female political candidates (per Tagg Magazine). Could she run for office someday? Interestingly, she doesn't rule it out. "I have no idea because I think I need to sleep for a year first before I think of what I'm going to do next," she quipped to the mag.
Source: Read Full Article