How Does Selena Gomez Feel About Ex-Boyfriend Nick Jonas Today?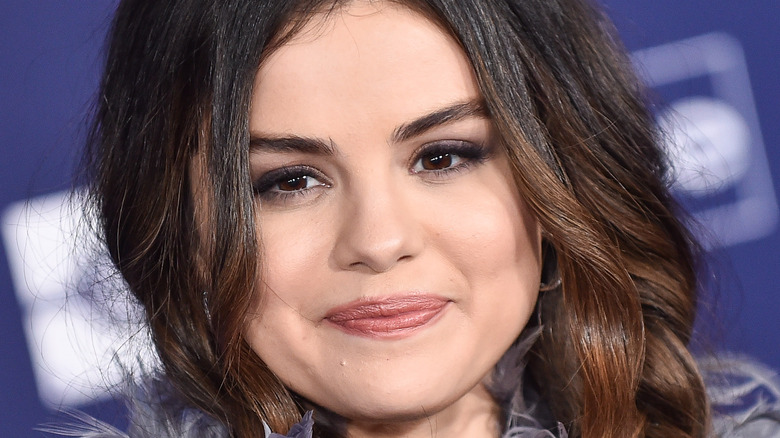 Child actors not only grow up in the public eye – they fall in and out love for all to see as well. Just as many grew up watching Selena Gomez, Miley Cyrus, Demi Lovato, and the Jonas Brothers on the Disney channel, they also watched just as raptly as Selena Gomez began dating teen heartthrob Nick Jonas.
The pair were first linked in 2008 and dated between 2008 and 2009, before later reuniting in 2010 (via Us Weekly). And the two would mix their professional and personal lives when Gomez appeared in the music video for the Jonas Brothers' song "Burnin' Up."
Unfortunately, being two young stars in love (or at least like) does come with a price. When appearing on BBC Radio 1 while strapped to a heart monitor, ex-girlfriend Selena Gomez called in and asked if he recalled their trip to Central Park ten years earlier (via Elle).
Jonas, live on the air, was forced to explain, "This was at a time where my brothers and I were a boy band, and we were in Central Park. And we were very private about our relationship and she was unhappy that her Central Park experience was ruined by the fact that I walked about 20 feet away from her even though they were taking pictures of us and obviously we were there together, I was like, 'It'd be better if we stood about 25 feet apart. So it ruined her Central Park experience. So her and Taylor Swift — who was dating my brother Joe, but we never confirmed it — walked about 25 feet behind us as we walked through the park by ourselves."
Selena called her relationship with Nick "puppy love"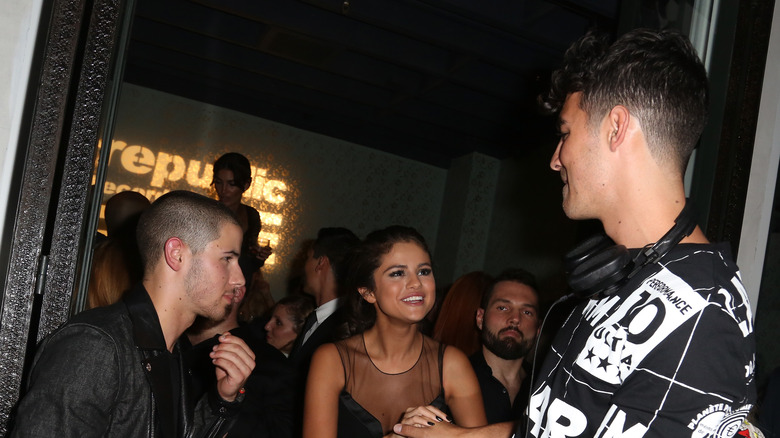 In the decade since Selena Gomez and Nick Jonas dated and subsequently broke up, the two have managed to remain friends. The two are on such good terms, they even sparked dating rumors when they were seen whispering together at a 2015 MTV VMA afterparty – rumors that Gomez insisted were totally false (via Teen Vogue).
"We were actually talking about the event for a little bit because I didn't see him there, and I told him I liked his performance," Gomez said at the time. And while Gomez insisted she and Jonas had no plans to reunite, she does look back on their relationship fondly. "We were babies!" Gomez said on Capital FM. "That, to me, was like puppy love," she added. "It was very sweet. He's lovely. I do have a love for him for sure."
In the years since Gomez and Jonas have gone on to share mutual – and platonic – admiration for each other, with Jonas calling Gomez "incredibly smart" and "amazing and inspiring" when she received her kidney transplant (via Insider).
And while Jonas has since gone on to find happiness with his wife Priyanka Chopra, Gomez and Jonas will always have a shared bond (via Brides.com). "It's like high school in a way. I love them, they're the greatest, honestly," Gomez said of Nick and Joe Jonas.
Source: Read Full Article