Harry Styles Addresses Criticism Against Olivia Wilde Romance: "It's Obviously a Difficult Feeling"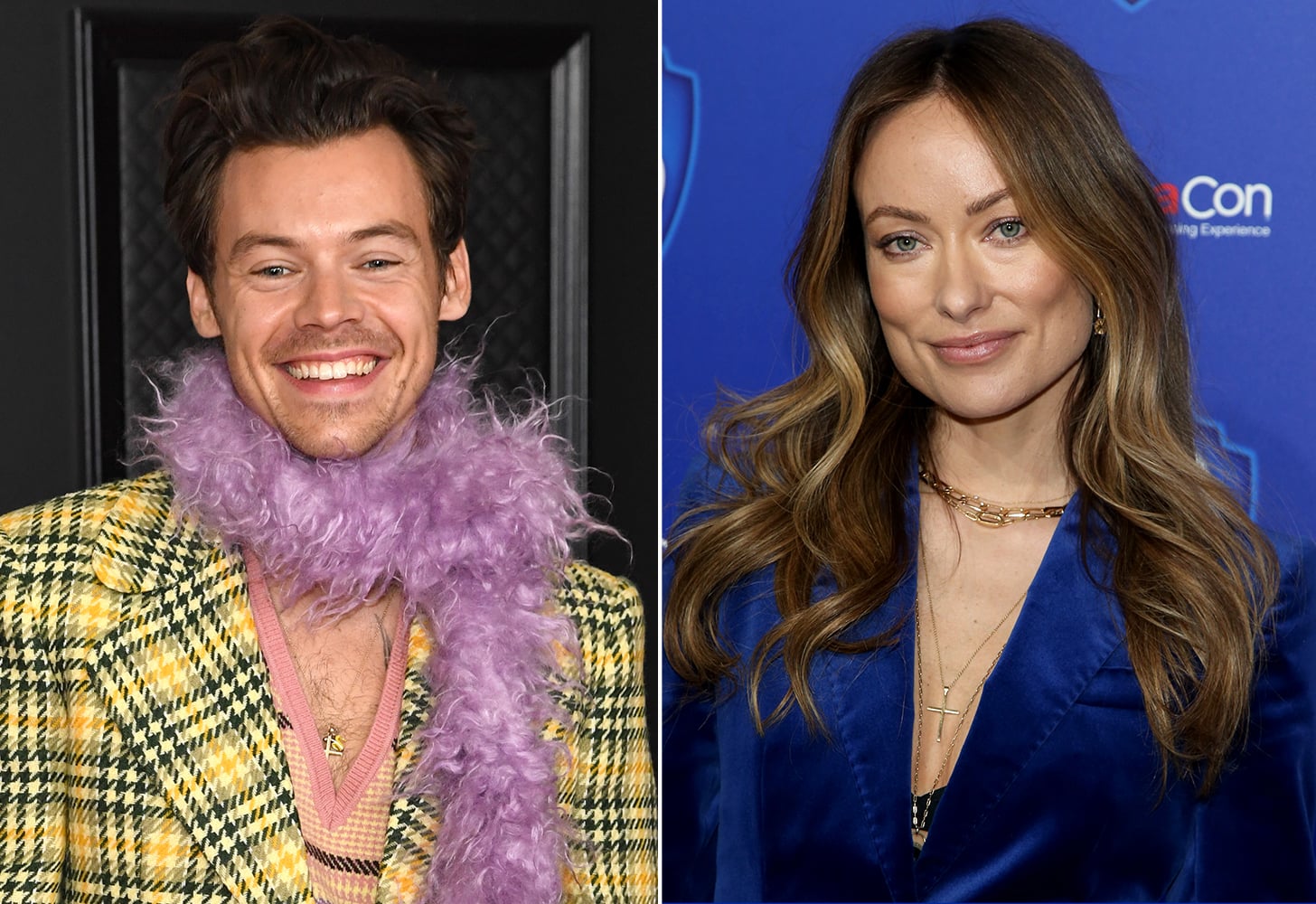 Image Source: Getty / Kevin Mazur / Gabe Ginsberg
Harry Styles is sharing some rare public thoughts about his relationship with Olivia Wilde. Despite the couple's public outings and subtle fashion references, the singer has — and still — remains tight-lipped about his love life. He recently spoke about the world's scrutiny of his romances and sexuality, as well as his upcoming roles in "Don't Worry Darling" and "My Policeman," in a cover interview for Rolling Stone, published on Aug. 22.
Styles opened up about early conversations he has to have in his romantic relationships due to a small, hateful faction of his fandom. Though he didn't specifically name Wilde, he addressed the scrutiny "the people closest to him," in Rolling Stone's words, face. "Can you imagine going on a second date with someone and being like, 'OK, there's this corner of the thing, and they're going to say this, and it's going to be really crazy, and they're going to be really mean, and it's not real. . . . But anyway, what do you want to eat?'"
Though he's tried to keep his public and private worlds separate, he said that often "other people blur the lines for you." While Styles knows the majority of his fans aren't hateful, he's aware a few exist. "It's obviously a difficult feeling to feel like being close to me means you're at the ransom of a corner of Twitter . . . " he said. "I just wanted to sing. I didn't want to get into it if I was going to hurt people like that."
Wilde, who's similarly remained private about their romance, was also asked about her experience with Styles's fandom for the piece, describing the majority of his supporters as "true champions of kindness." "What I don't understand about the cruelty you're referencing is that that kind of toxic negativity is the antithesis of Harry, and everything he puts out there," she said. "I don't personally believe the hateful energy defines his fan base at all."
Source: Read Full Article