Gigi Hadid Is on "Better Terms" with Zayn Malik and Has Her "Walls Up" When It Comes to Leo
It's been almost a full year since all the drama between Gigi Hadid, Zayn Malik, and Yolanda Hadid, and it looks like Gigi and Zayn are in a much better place. And, more importantly, they're fully committed to coparenting their daughter.
Us Weekly reports that Gigi's focus is raising Khai, and that while yep—she's still dating Leonardo DiCaprio—they aren't rushing into a super serious relationship. At least not yet.
"Gigi has her walls up since she's on better terms with Zayn and they're doing well coparenting," a source tells the outlet. "She's not rushing into a serious relationship. She's very fond of Leo and is interested in pursuing a relationship with him but at the same time is very busy with her modeling gigs and being there for her daughter."
In fact, Gigi and Zayn came together last month to throw Khai a birthday party: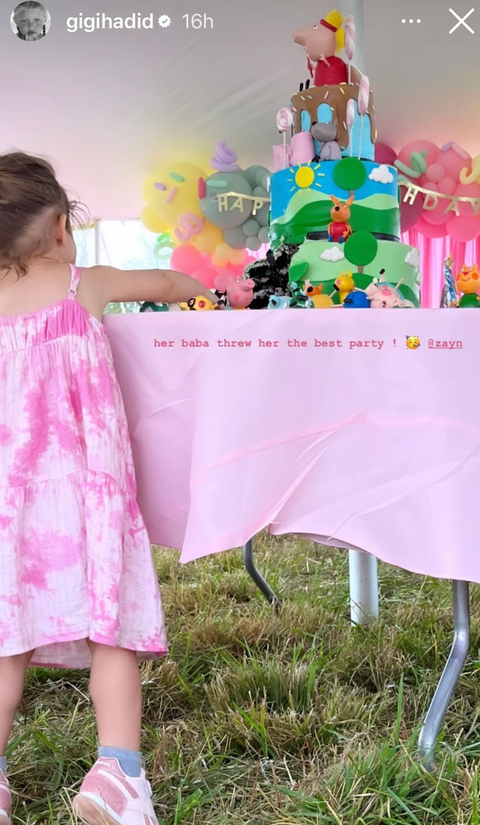 As for Gigi and Zayn's dynamic, back in June another source (truly so many sources) told Us Weekly that "They're not living together, but Zayn visits Gigi and Khai at the farm in Pennsylvania a lot when they're there. They like to spend time away from the city because it's more safe, quiet, and exclusive."
This insider also noted that "coparenting comes with certain challenges and ups and downs," but that Gigi and Zayn are "doing the best they can to make it work," that they "have a loving and caring relationship despite being broken up," and "don't hate each other, that's for sure."
I mean, reaching the "don't hate each other" stage with an ex is something many of us never achieve (hi), so congrats to them!
Source: Read Full Article