Fran Drescher: Too often people deny what their body is trying to tell them
https://www.instagram.com/p/Cl1TP81uA36/
Fran Drescher has a new interview in Verywell Health's digital magazine. Just to get the shallow out of the way, she looks really good. I don't love the cover shot, but the article shots are amazing. As the name suggests, the interview discussed health and since Fran is 65, they discussed living well as you age. Fran said the secret to her success is management: managing her stress, managing her mind and managing those pings and whispers her body gives her. She said too often we ignore when our body tells us something wrong, and that's where serious issues arise.
As someone who's been in the entertainment industry for nearly 50 years, Fran Drescher isn't slowing down anytime soon.

In a new interview for Verywell Health's digital cover story, The Nanny star, 65, opened up about approaching aging head-on and how she's learned to take care of herself the older she gets in order to keep up with her busy career.

Drescher explained that she's specifically focused on keeping track of how much stress she allows in her life, which her immune system "responds poorly" to.

"Part of aging well is learning how to manage your stress. You can't stew in it," the actress said. "It's important to recognize that stress affects many things relating to your health."

"I have to be mindful and say, 'I can't get this stressed, or I'll get sick,'" Drescher added. "When I'm noticing stress, I will force myself to lie down and decompress. Or, I'll take a walk in the fresh air and appreciate the trees."

Drescher emphasizes the importance of "optimal health" as she gets older, and staying in tune with her body so she can make the necessary changes when more problems — other than stress — arise.

"Aging well, for me, is about being at an optimal health. Honoring your body. I always say that, honor your body. Listen to it. Don't be in denial or dismissive of its very subtle whispers…it's more subtle, but it is talking to you constantly, and it does have its own consciousness. And you have to plug into that," she explained. "That takes a certain kind of discipline to listen to your body. Too often people deny what their body is trying to tell them."
[From People]
Remember that Fran is a cancer survivor. At first they'd misdiagnosed her. But Fran knew something was wrong so she kept going until she finally got the right diagnosis. So she knows of what she speaks here. I'd agree that people ignore or deny what their body's telling them. Many don't have the luxury of taking the time to deal or heal so ignoring is more convenient. But more often than not, that little whatever *is* telling you something. And it's okay to check it out. Maybe it's nothing but you might not be qualified to diagnose that. I wrote my migraines as normal. Normal: managing some degree of head/neck pain every day, for three years. Finally, a weeklong migraine landed me in the hospital and my doctor's first question was, "Every day? For three years?!"
But, like I said, we can't always take the time to care for ourselves the way we want or to destress the way Fran suggests. So do what you can. Take advantage of your mandated breaks at work. Don't work through lunch or bring work home with you. And make sure you know who you're voting for and that they support things like cost effective coverage for both physical and mental health.
I cannot tell you how obsessed I am with this Blu Mediterraneo Collection Fran's wearing in the shoot:
https://www.instagram.com/p/Cl1okXTuBeu/
https://www.instagram.com/p/ClwM1TLpqgf/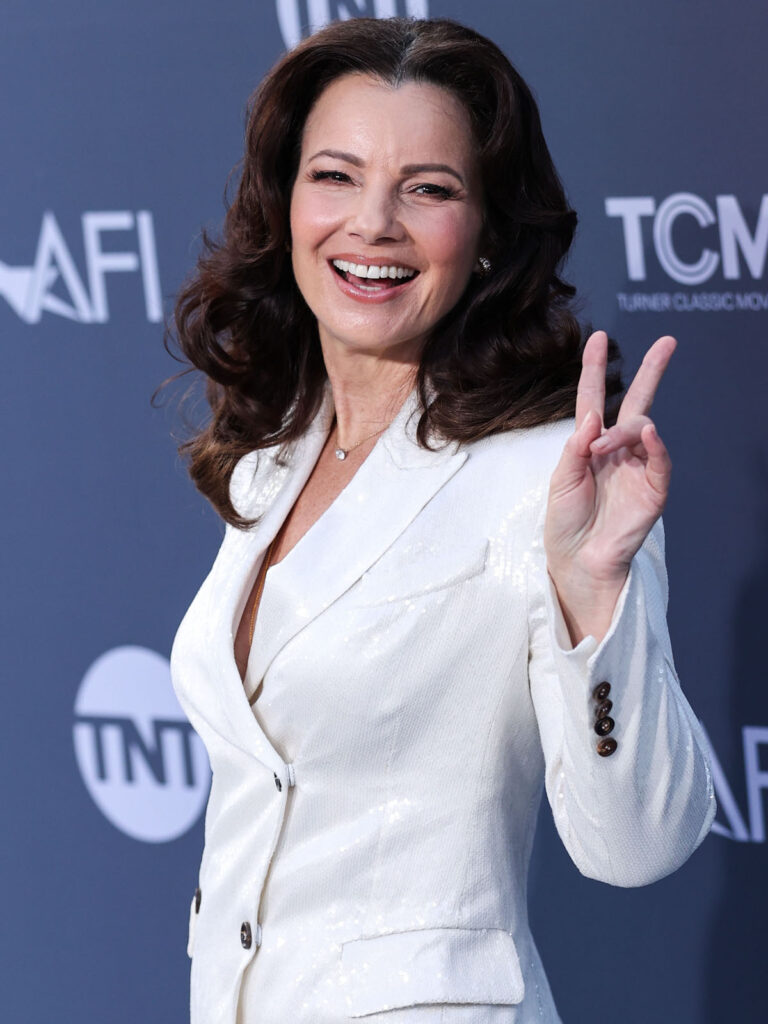 Photo credit: Instagram and Xavier Collin/Image Press Agency and Jeffrey Mayer/Avalon
Source: Read Full Article