Food Network's Aarti Sequeira Says Helping Others With Postpartum Depression 'Makes up for Every Ounce of Pain I Went Through'
Fans of Food Network and its programs know celebrity chef Aarti Sequeira for her vibrant dishes and light-up-the-room personality and smile.
What may be less known about the chef is that she is as well a champion for people living with postpartum depression (PPD).
Here's what the Aarti Party host told Showbiz Cheat Sheet about what she's learned and wants others to know.
Sequeira opened up about her experience with postpartum depression on 'Guy's Grocery Games'
The Food Network personality, who serves as a judge on Guy Fieri's popular competition show, told Showbiz Cheat Sheet that one of the first times she spoke openly about the depression she went through was on his program.
"You know, one of the things that happens when you compete on the show is especially, as you know, a recognizable face," she said. "They call them like All-Star episodes or whatever it is that you get the opportunity to play for charity that you really care about.
"And I had a couple of [episodes] along the way that I thought were really wonderful, but nothing that I really had a deep personal connection to. And so in a way, when I realized that I had postpartum depression, something in the back of my head was like, 'Well, now I know what my thing is,' you know what I mean?"
Sequeira expressed her gratitude for the show to allow her to shine a light on the mental health issue that affects so many. It also enabled her to raise visibility for Postpartum Support International, an organization she serves as a spokesperson.
"I felt very strongly that I needed to go out and talk about it," she added. "I had this really wonderful venue, and I'm so grateful to Guy for giving us that platform, you know, to talk about things that are really important to us and to fight for causes that are really personal or important to us.
"And I also want to be there for women who either don't recognize it in themselves or don't have the support system like I did, of people around them to go, 'Hey, you're not OK, it's not your fault, but you're not OK.'"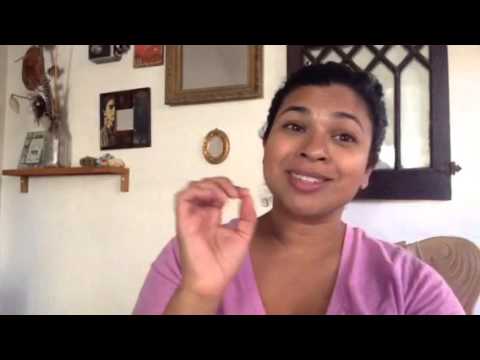 Sequeira said her mom was one of the first to notice her struggle 
The chef, who gained fame in 2010 after winning The Next Food Network Star, and her husband Brendan McNamara are parents to two young daughters.
She recalled praying "in the depths" of her depression after giving birth: "I remember … I'm kind of clawing my way out of it, and I remember crying and being like, 'Lord, like, you gave me this wonderful child, which I never thought that I would be able to have. But then you saddled me with this challenge. Why did you do that?'"
Sequeira felt strongly that she was tasked with this extraordinarily painful experience because she would "do something about it. And I really took that to heart."
She didn't immediately get help, however, adding that it was her mother who urged her to seek professional assistance.
"I didn't get any help until my daughter was eight months old," she said. "And so my mom put it so beautifully, she said, 'You've let this thing steal the joy of having this beautiful girl for eight months. How much longer are you going to let it take it from you?' And something about that kind of like raised the warrior in me that I was like, 'Oh no way, you know?'"
Aarti Sequeira on the 'gratifying' experience of helping other women through PPD 
Sequeira, who was born in Bombay (now called Mumbai) and raised in Dubai, admitted that speaking up about PPD and helping other women find help has given her great satisfaction.
"I've gotten hundreds of messages from women all across the country who are like, 'Oh, you know, I was wondering if I had it and then you started talking about it, and it made me realize, Wait, I think I do have it.' And then I would name the charity, which is called Postpartum Support International. And so then they would go and there's a hotline that you can call so you could figure out what resources are in your town to help you because there's actually a lot more available to the moms now than probably in years past.
"That is so gratifying to me. And it's a very odd thing that as painful as it was, as hard as it was, the joy of being able to help people who are going through that same thing now more than makes up for every ounce of pain that I went through."
How to get help: To connect with mental health resources near you, visit the National Alliance on Mental Illness (NAMI) website.
Source: Read Full Article