Emmy Awards 2021 Host Cedric the Entertainer Wants to Properly Honor TV: 'Television Got Us Through This Last Year'
The 2021 Emmy Awards are back and after a year of acceptance speeches via Zoom, this year's ceremony promises to be an altogether brighter, happier event. Host Cedric the Entertainer is banking on making that happen with a night of laughs and a few surprises thrown in as well.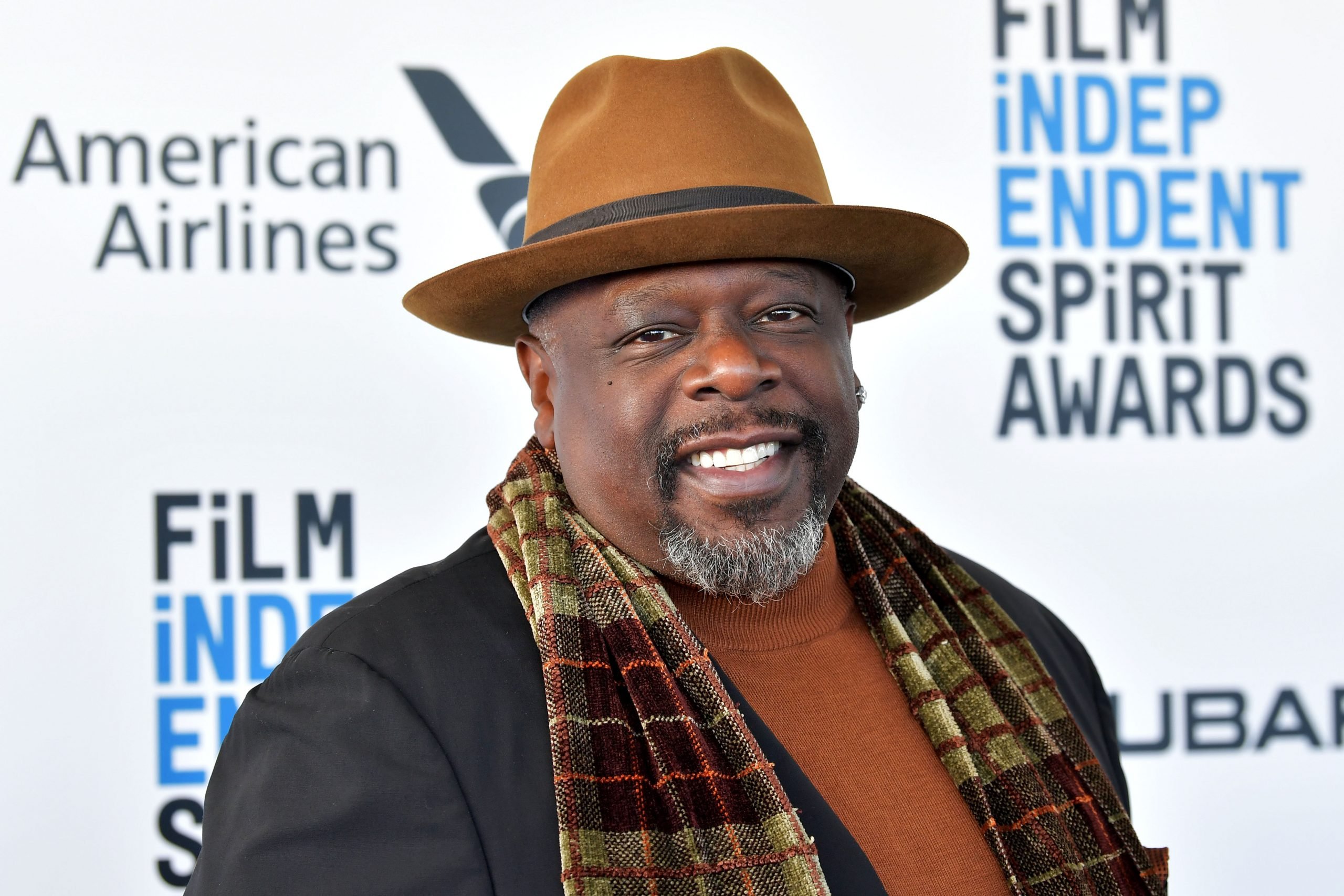 Cedric the Entertainer doesn't want to play it too safe on the Emmys show
The star and co-executive producer of CBS' The Neighborhood told CBS News he wants to inject the television awards show with as many laughs as possible, being careful of course to not overdo it to the point that he becomes the story of the night.
"Nowadays, it's crossing the line, right?," he said. "It's not bad if you're the news for a couple of days, but you don't want to be the guy that ruins the night or someone's moment. At the same time, you've got to be yourself. As comedians, we're up on a tightrope trying to make sure people are entertained. But, again, we're living in a hypersensitive society. You don't know where that line is sometimes. It moves from day to day."
He's hoping this year's show can be a big party
The performer's hope for the Emmys after a year of awards shows via Zoom? To tip his trademark hat to the role TV played in nearly everyone's lives over the past year or so, and to make a celebration of it. "Television got us through this last year," Cedric added. "Everybody started binge-watching everything. And it was something we trusted, and so I think that that's what we should honor this night. So I want to have fun with the people who are there, being celebrated, being honored, all those who are being nominated — we just going to make it a party, and I want the people at home to feel the same way about it."
He revealed that he hopes to capture viewers' attention with "some really fun skits that we created. We did end up having a lot of fun little pops that you'll see where I was able to interject myself into some of the bigger moments that happened in television this year." 
https://www.instagram.com/p/CT8SWO5J7QR/
Cedric the Entertainer wasn't interested in another Zoom awards show
Once the actor and comedian was assured the 2021 Emmy Awards ceremony wasn't going to be another remote event, he was all in, eager to welcome viewers back to the kind of show they enjoyed. The show will be held outdoors and its small in-person audience of nominees will assemble at the Microsoft Theater in LA.
"My biggest thing was, was it going to be virtual again?," he told The New York Times. "A virtual situation doesn't necessarily appeal to me as a live performer and a stand-up. I don't know if that would have been as sexy. But it was planned to be back in a venue with people giving out awards, having a good time. It will still be socially distanced and responsible. I'm the host, and I'm on stage by myself, so I won't see none of you people," he added, laughing.
The 2021 Emmy Awards airs Sunday, Sept. 19 at 8:00 PM on CBS and will stream on Paramount+.
Source: Read Full Article