Emily In Paris Stars React to Shocking Season 3 Finale (SPOILERS)
WARNING: THIS POST CONTAINS EMILY IN PARIS SEASON 3 SPOILERS!!
Emily In Paris season three has been out for exactly a week now and the final episode was quite the shocker!
Stars Lily Collins, Camille Razat and Lucas Bravo have all shared their reactions to the events in the season finale.
Don't worry, although there was a cliffhanger at the end of the episode, there WILL be a fourth season of the series!
See the stars reactions inside…
"My reaction was, 'Wait, what?'" Lily told E! News at the show's NYC premiere. "I had heard rumors of five different endings and then realized that it was actually all five in one episode. So we were very surprised, very shocked."
Camille shared that her "character's storyline is definitely very complex. So, I have a strong feeling that people will either hate it or adore it."
Meanwhile, Lucas noted, "I think it's an amazing cliffhanger. This season is great. It's my favorite one so far."
DO NOT CONTINUE READING IF YOU DON'T WANT TO SEE SEASON 3 PLOT POINTS!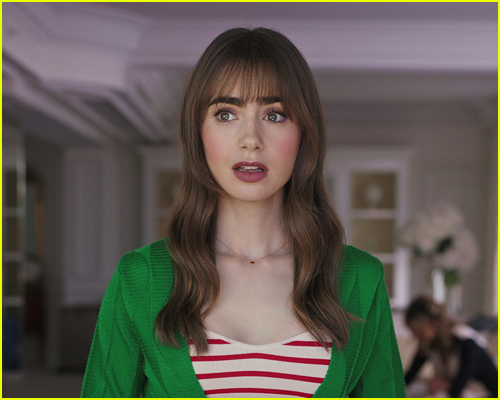 In the final episode, there were quite a few shocking things that took place.
While Camille and Gabriel were celebrating their engagement party, they decided to just get married right then. While at the altar, in the midst of saying her vows, Camille tells Gabriel he doesn't have to do this, and she knows that he and Emily are in love with each other. Camille also spills that she and Emily made a pact.
Meanwhile, Emily's boyfriend Alfie of course hears this and storms out, leaving her as he said he's no one's second choice.
Then, right at the very end, Gabriel comes up to Emily and says that Camille didn't return from Greece to revive their relationship, but to tell him she was pregnant!
WHAT DID YOU THINK about the Emily In Paris season three finale and cliffhanger?!
Did you see the plot point in the whole series that fans are calling out?
Source: Read Full Article