Elvis Presley: Lisa Marie Confesses Living at Graceland Was 'When I Was the Happiest'
Elvis Presley's Graceland estate in Memphis, TN, will always be Lisa Marie Presley's home. For over 40 years since her father's passing, Lisa Marie has continued to visit her family estate, a mecca for the King of Rock and Roll's fans worldwide. In a 2012 interview with Today, she once explained that her years living at Graceland with Elvis were "some of the happiest moments in my life."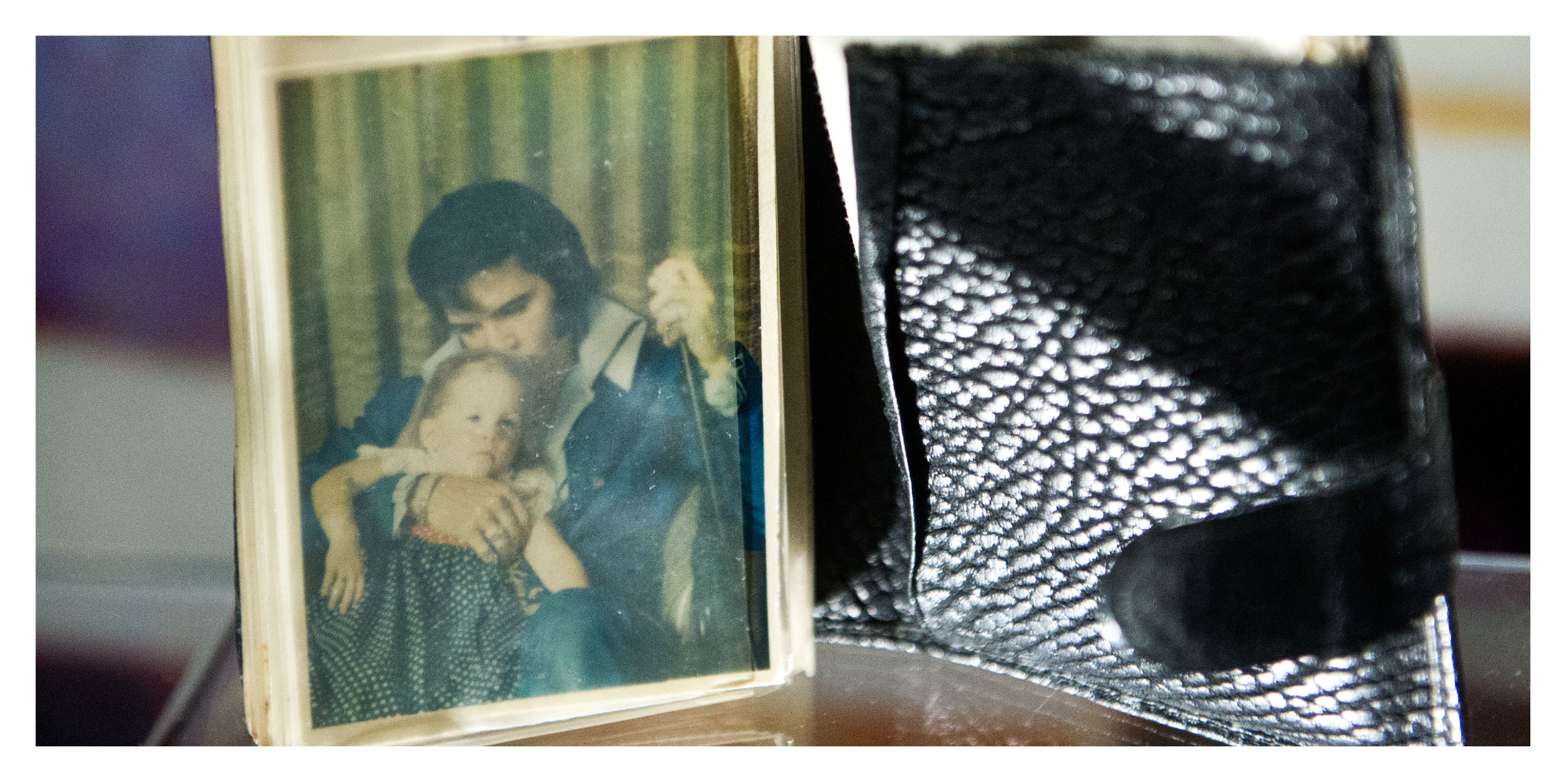 Lisa Marie, Elvis, and his wife Priscilla Presley resided at Graceland
Priscilla Presley moved into Graceland in 1963. Her parents, Ann and Paul Beaulieu allowed Priscilla to move into Graceland after her relationship with Elvis appeared to be on the road to marriage.
However, part of the agreement was that she would attend and finish a private Catholic school not far from Elvis' home. She was also expected to live with Elvis' father and stepmother in a separate house and not with Elvis.
While she did finish high school, according to her 1985 autobiography titled Elvis and Me, Priscilla admits she "spent entire nights with Grandma at Graceland and gradually moved her belongings there." Priscilla said, "The move was natural. … I was there all the time anyway."
For years Elvis and Priscilla seemed content not to marry. However, on May 1, 1967, the couple wed in a double-ring ceremony at the Las Vegas Aladdin Hotel. Lisa Marie's birth on Feb. 1, 1968, in Memphis, precisely nine months after the couple wed, cemented their bond.
However, the union between Priscilla and Elvis did not last. The couple divorced in 1973.
Priscilla moved out of Graceland shortly after their separation. Lisa Marie continued to live with her mother and father due to the terms of visitation agreed on within their divorce hearing.
Lisa Marie confessed living at Graceland reminds her of 'when I was the happiest'
In the Today interview, Lisa Marie shared her feelings regarding Elvis' palatial Memphis estate.
"I'm always happy when I'm here," Lisa Marie said.
"It always reminds me of when I was the happiest, I think, in my life. It always brings me right there when I come back," she recalled.
Priscilla claimed that she still feels Elvis' presence at Graceland.
"This home was so much a part of him," she confessed.
"His presence is all over, going into each room. Sitting and talking, playing the piano, lots of laughs. Sometimes I hear laughter," she said.
Lisa Marie always called her father 'dad'
When asked by Today what she called her father, Lisa Marie said it was always "dad. Never Elvis."
She did reveal that a few times, she did call him by his first name as it was the way she heard others refer to him.
However, he preferred she call him "daddy."
Lisa Marie said that some of her fondest memories were being with her father before he'd go on stage.
She said she would be just as "awestruck" as anyone in the audience watching Elvis on stage.
"There was no difference in him on and off-stage," Lisa Marie admitted.
"There was no persona. A word to describe him would be 'awesome,'" she continued.
"What he projected off stage was the same thing that was on. There wasn't any difference," Lisa Marie concluded.
Source: Read Full Article