Eddie Redmayne went to clown school to remind myself that you need to keep learning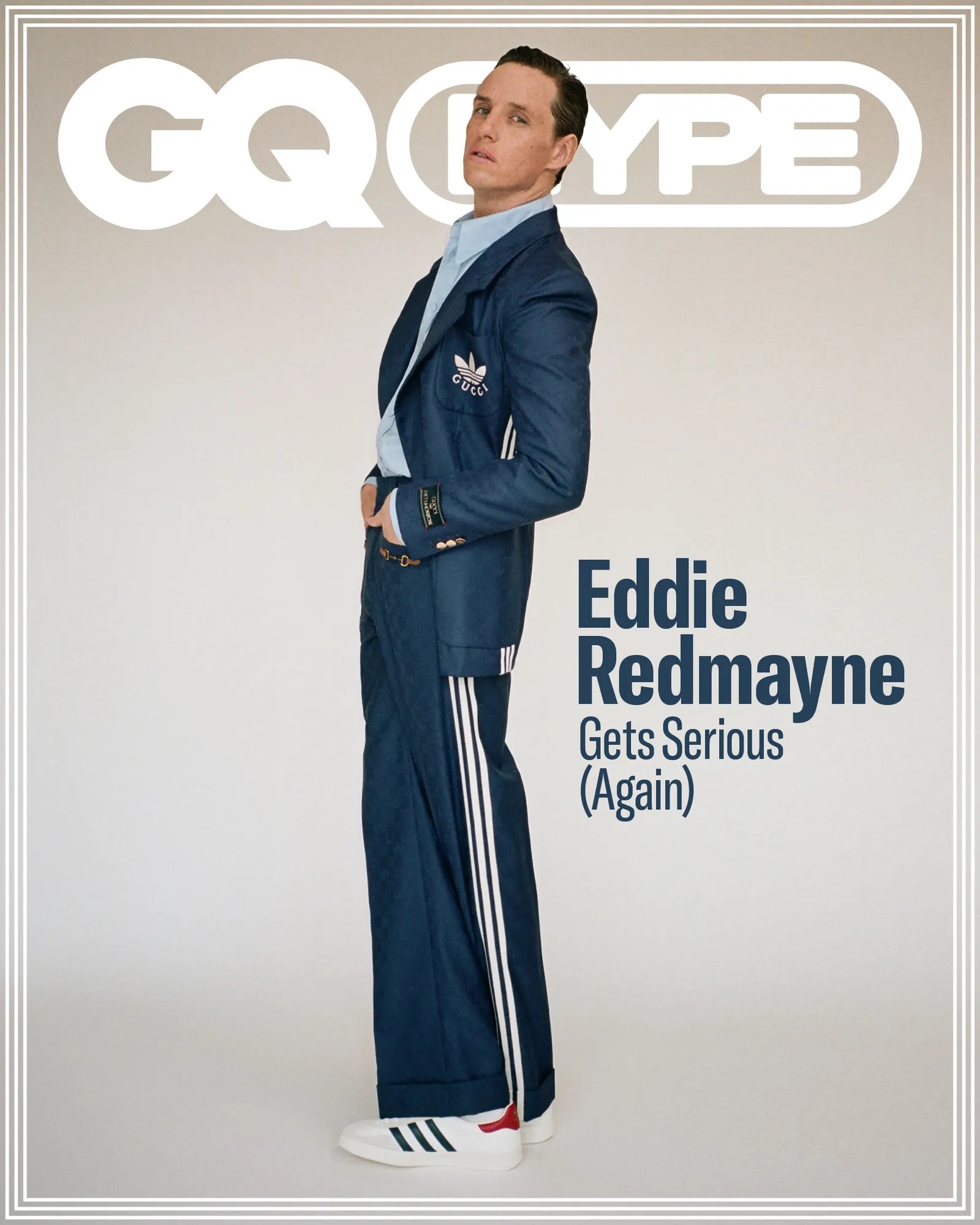 Eddie Redmayne is getting great reviews for The Good Nurse, with his role as Charles Cullen, the serial killer nurse in the 1990s and early '00s. Cullen was the most prolific serial killer in American history, and he did all of that while hiding behind nurse's scrubs. Redmayne stars with Jessica Chastain, who plays the real-life friend and colleague who helps bring down Cullen. Redmayne covers the latest issue of GQ Hype, and he seems so happy to be part of a smaller, dramatic project, and getting to use his acting chops. Some highlights:
He went to clown school: He did a course at the École Internationale de Theatre Jacques Lecoq, where he spent his time, as he puts it, "improvising and playing." He wanted to start over, in a way, to expose himself, to really try and shed any of the actorly tics or patterns that had accrued over his 20-year career. "It was everything I needed. To remind myself that you need to keep learning."

Playing Charles Cullen: "Charlie was really two different people," Redmayne says. People have described him as "dissociating," and when he did, his eyes would go in different directions. "I spent about three days in the mirror trying to do that. I finally said, 'F–k that,' and did my own version."

Doing a small drama after the Fantastic Beasts franchise: "It was so freeing for me having done so many big, symphonic films – which can be joyful and pleasurable, but you lose touch of the notion of company, or the notion of intimacy of process."

He always does a lot of research: "Some need a short runway to take off and others need a long runway. I need quite a long runway." He often mentions that he didn't go to drama school, and he tends to characterise his entire career as a kind of happy accident. "I have no grand plan. I'm just winging it."

On the Fantastic Beasts franchise: "When I entered that world. I knew I was joining a machine that was so much bigger than me. It's given me a huge amount and I've loved working with some of the best, most joyful actors in the world. Being able to come back to that every couple of years – in an industry that is nomadic and circus-like – that continuity has been wonderful…. What's become clear to me is that comfort and I don't go very well together."

He references his "cynicism" and "pessimism." "Acting is a weird mix of control and freedom. When you make films, you kind of lose control. You're a cog in that thing. You can work on the script for ages, but there comes a point where you have to give that away, and that's a complex thing, you know? At its very best, you're doing it with someone you trust and you therefore feel completely free. But it doesn't always work like that."
[From British GQ]
I mean, it's kind of funny that so many women – particularly women of color – are in the film and TV industry, fighting tooth and nail to get a platform, to get work, to get recognized, and Eddie just breezes around, going to clown school for kicks and being rather ambivalent about his career. He manages to completely sidestep all of the problematic people associated with the Fantastic Beasts franchise too, from JK Rowling to Johnny Depp to Ezra Miller. I get the feeling that Redmayne simply wasn't asked about it directly, which is a shame. He's not responsible for all of those problematic people, but I'm still curious what he thinks about all of it, especially given that he was one of the leads of the franchise??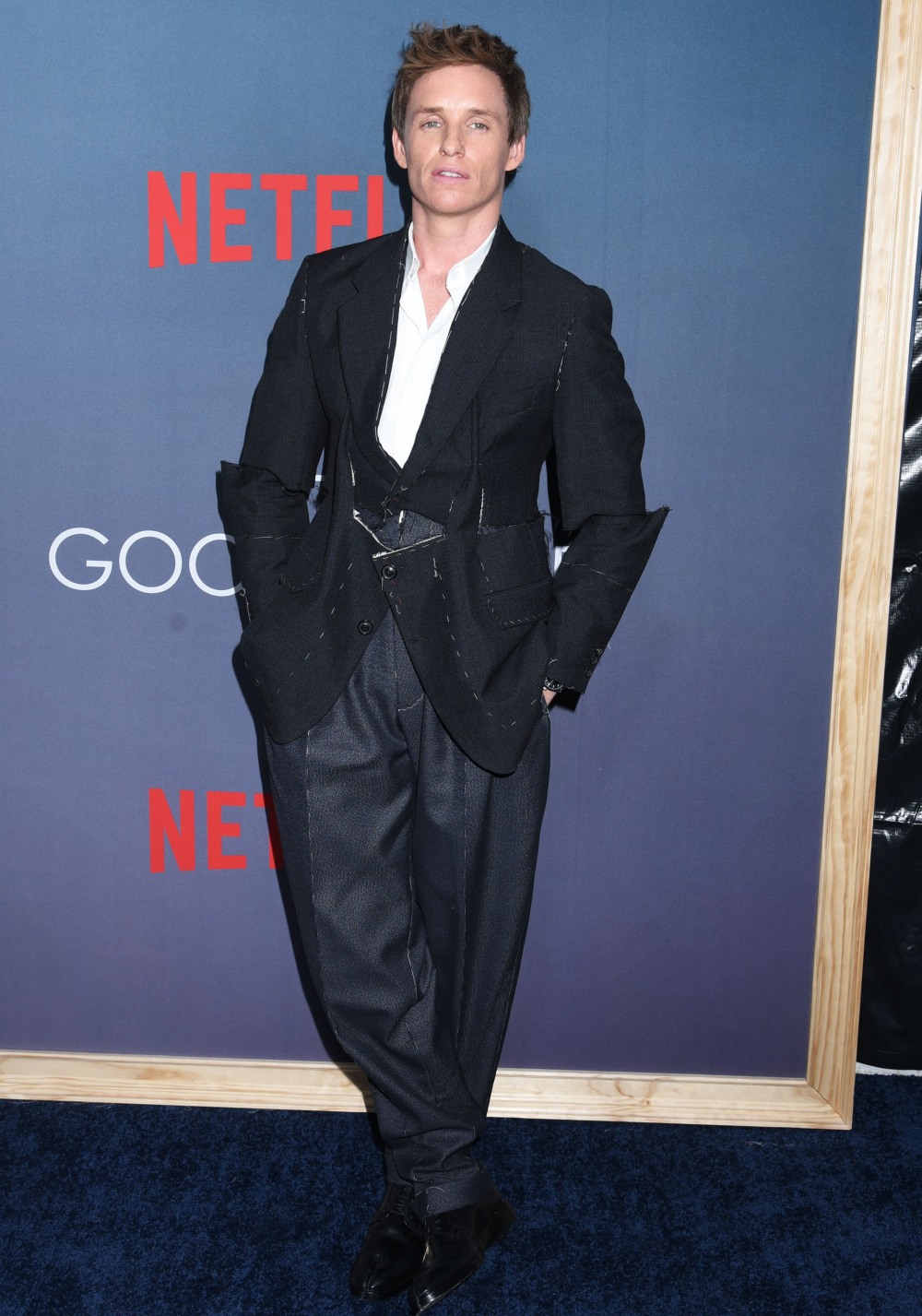 Photos courtesy of Cover Images, cover courtesy of British GQ.
Source: Read Full Article