Duchess Kate wore fake lashes & her eyebrows were inspired by Meghan?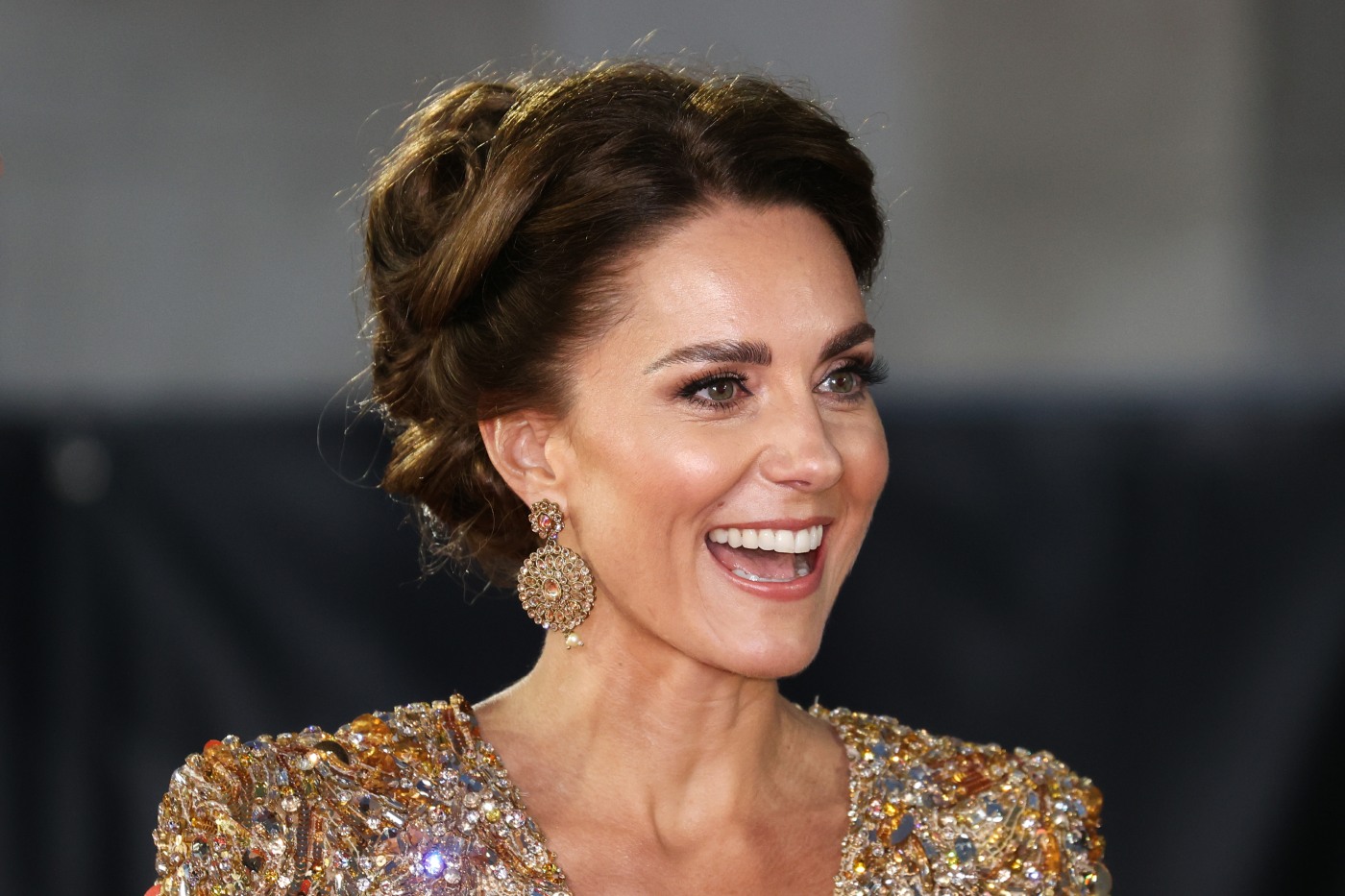 The Duchess of Cambridge's appearance at last night's No Time To Keen premiere is still the story of the day, I guess. The Daily Mail, the Mirror, the Express and other British outlets have devoted several stories (each) to her Jenny Packham gown, her wiglets of doom and her makeup. There's definitely a concerted effort to make "Kate has star power, she's the true white English rose" happen. The Daily Mail even went with the headline "Is this the best Kate has ever looked?" LOL. The Mail piece includes an interview with Laura Kay, "Makeup Artist and Founder of Laura Kay London," explaining what Kate did, makeup-wise.
Laura explained that to match her dazzling outfit, the royal has 'moved away from her signature make-up look'- ditching her flushed rosy cheeks and matte pink lip in favour of a more bronzed and dewey look.

'She is glowing, her skin looks dewy and complexion is flawless. She looks fresh from the spa and may have prepared the evening with a hydrating facial and massage as she looks so relaxed and confident in her skin. She has embraced golden bronze and brown hues to match her outfit. Her brows are bushier like we see with Cara Delevingne, or perhaps it is a clever nod to ancient history when women used to express their power and wealth by showcasing their eye-brows.

'Kate has applied a bronze cream highlighter to contour the length of her face, contouring the top of her forehand, below her chin, jawline, as well as cheekbones and temples, to sculpt and add dimension. She finishes of her look with a tint of rose cream on her cheekbones for extra oomph.

Her brows take centre stage and perhaps inspired by her sister-in-law Meghan Markle who is known for her defined brows on the red carpet.

'Kate appears to have used a soft pencil to build up her brows to achieve a lamination effect and brushed with a powder to add extra dimension', said Laura.

Kate has also opted for a heavier eye look, including fake lashes – which the make-up artists says 'totally transforms her look' – while her choice of lip colour is subtle but glamorous. 'She has opted for a deep smokey brown eyeshadow which is applied all over her eyelid as well as strategically smudged underneath, to create a smouldering effect. It is much more daring than what we are use to. Her lipstick choice is perfect for a formal evening event and it doesn't over shadow her looks and she chooses a rich yet natural lip colour in gloss to add shimmer. This makeup look brings Kate to the forefront of trends as the whole world is watching her.
[From The Daily Mail]
Oh, her eyebrows are inspired by Meghan?? I wonder if that was the only thing inspired by Meghan? Because from where I sit, almost all of it was Meghan & Diana-inspired, from the cape (Meghan's worn a few) to the shimmering gold (Diana wore gold to a Bond premiere) to the eye lashes and eye makeup (Meghan). Now the wiglets… that was pure Kate. And pure Padme from the Star Wars franchise. So all in all… yeah, whatever. Kate looked fine.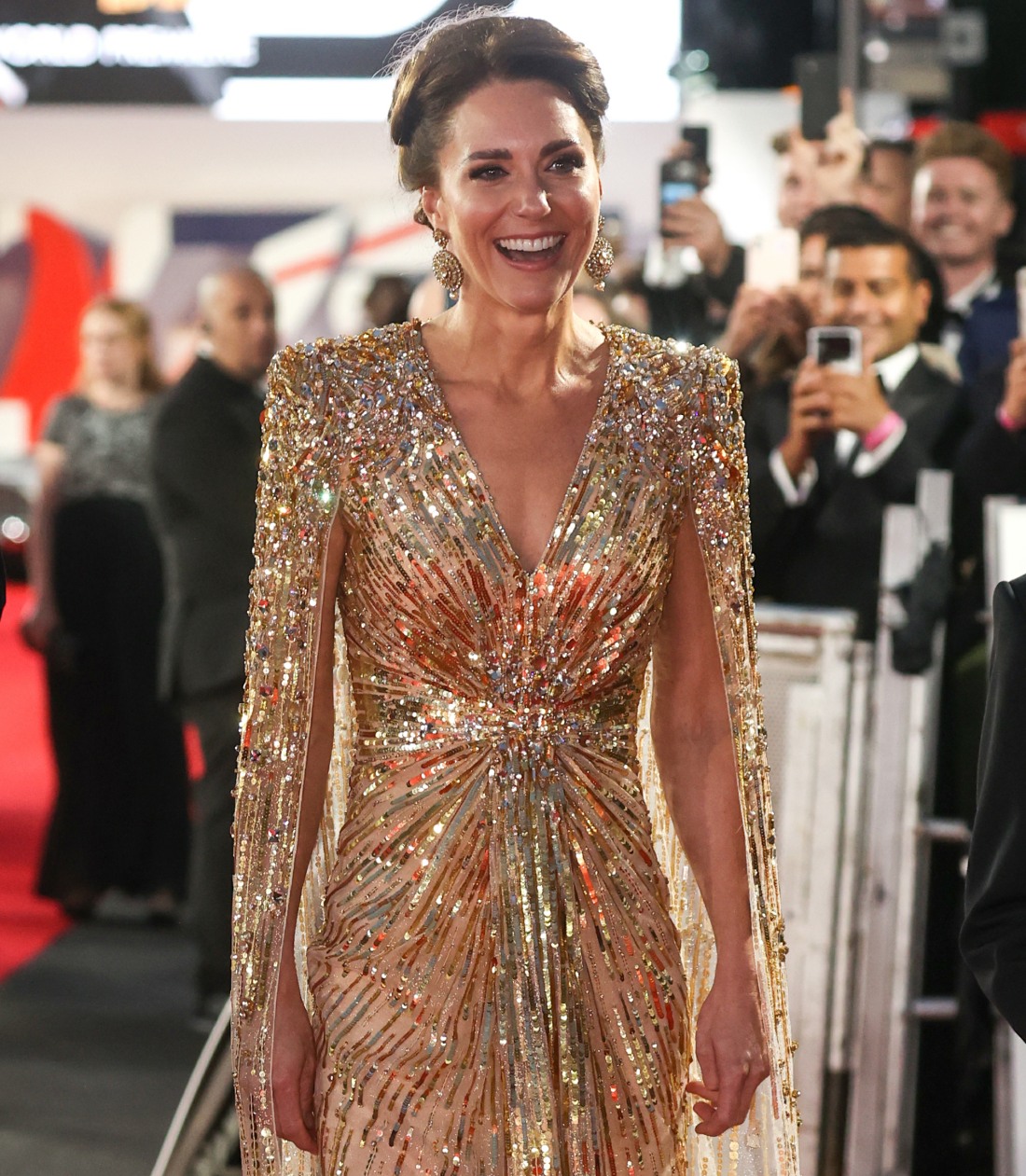 PS… there are some "body language experts" chiming in, but they all got the Kensington Palace memos too, because they're saying sh-t like "William is so proud of his glamorous wife!" Meanwhile, William barely looked at her and he didn't seem particularly interested in her whatsoever.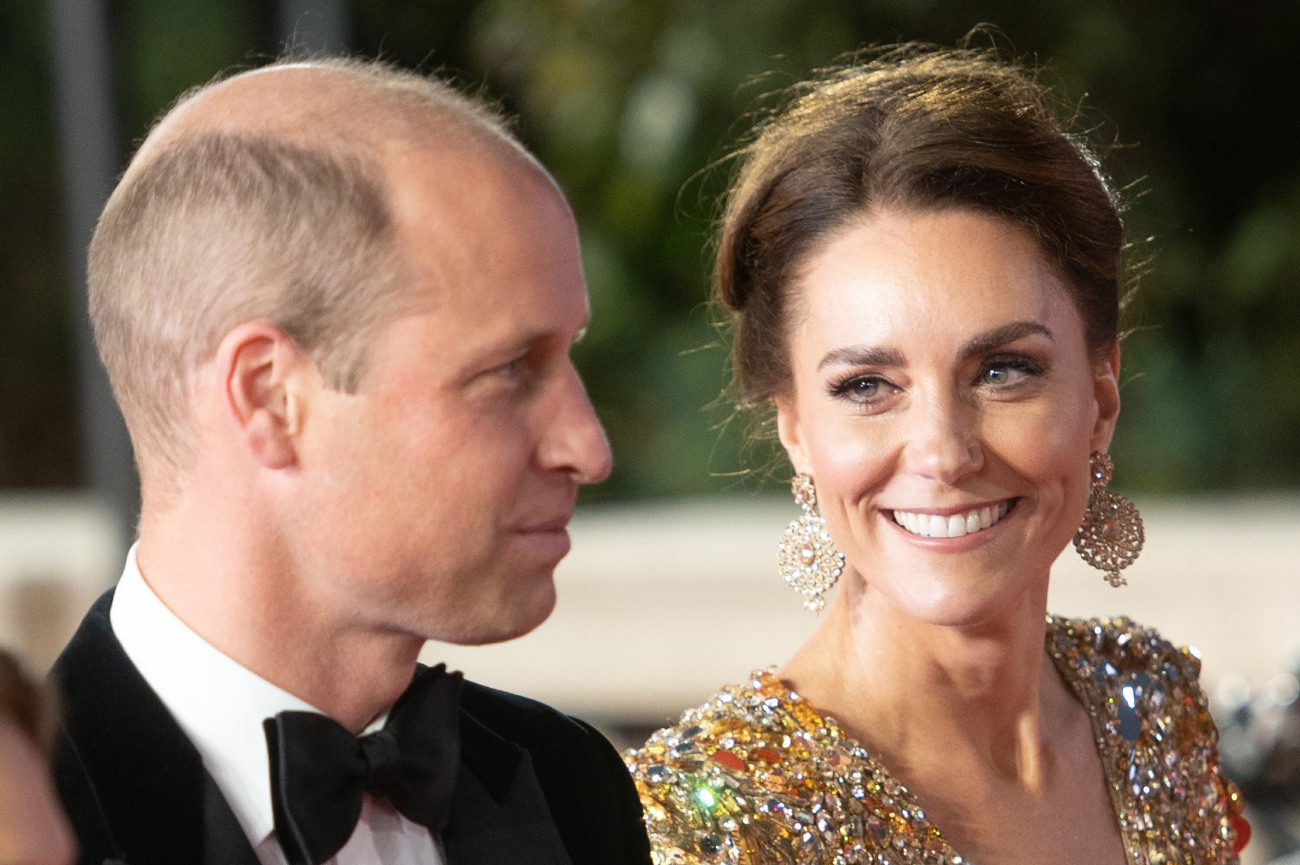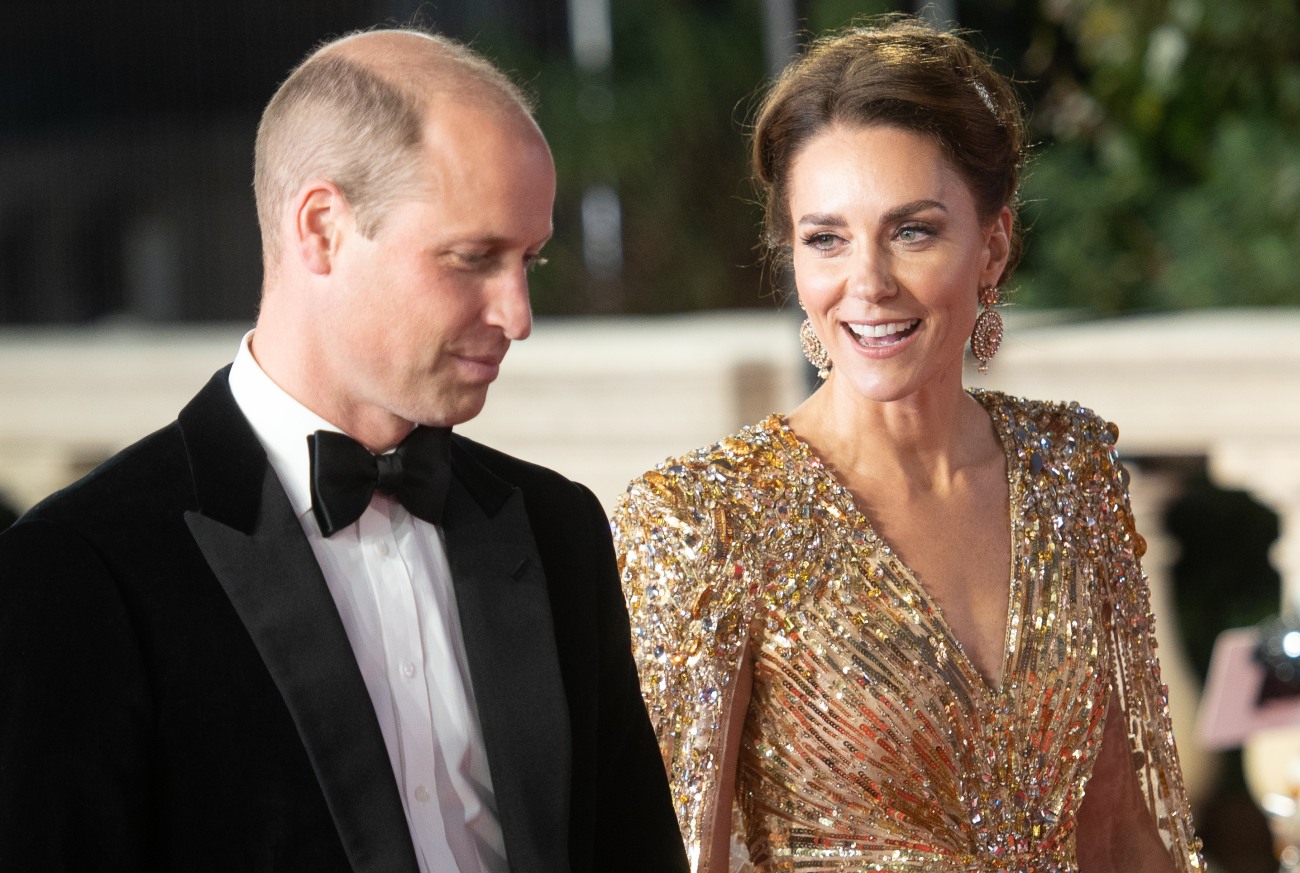 Photos courtesy of Avalon Red.
Source: Read Full Article