Doubling Down With The Derricos Season 3: Release Date, Cast And New Details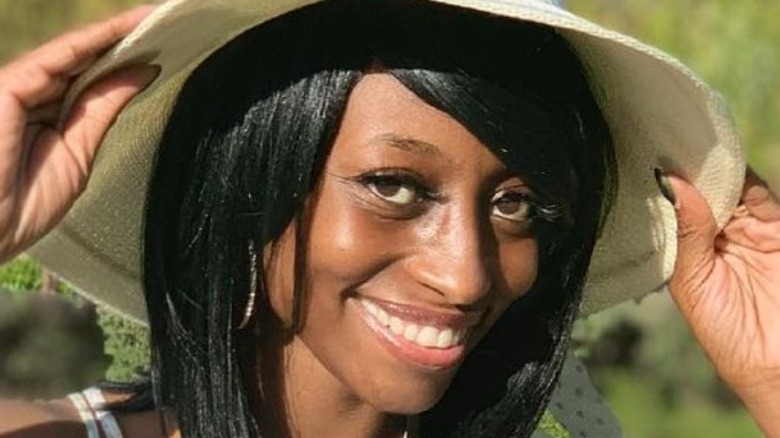 Instagram
By Cassidy Anthony/Aug. 30, 2021 3:46 pm EDT
After the first two seasons of TLC's "Doubling Down With the Derricos," fans had the pleasure of watching first hand what it's like to navigate life with a big family. Well, there are big families, and then there's the Derricos. Karen and Deon always knew they wanted to have a big family, but they could have never expected that they would be blessed with 14 children — with all but two children having been born as multiples (via People).
The first two seasons showed fans how the family navigates this crazy life and introduces an impressive amount of order and calm to the storm that is parenting 14 children. With all of the ups and downs that come with this lifestyle, fans absolutely fell in love with the Derrico family and have been waiting with bated breath for a third season. Keep reading to find out what we know so far about a possible season 3.
An official date has yet to be announced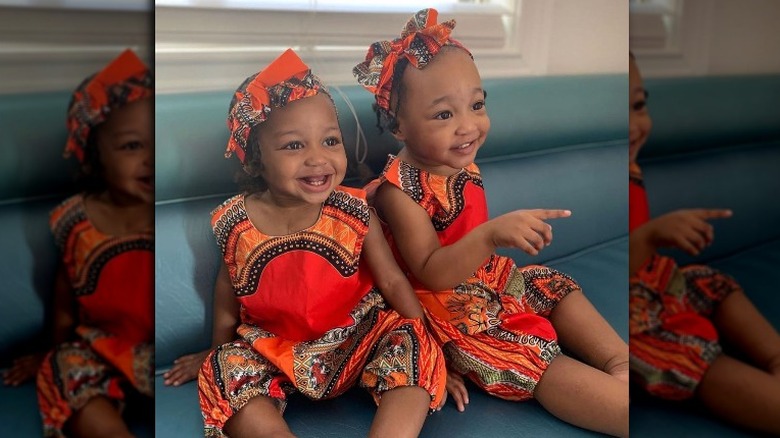 While we haven't received any official confirmation regarding the existence of a third season. Premiere Date News wrote that there are currently no dates yet for "Doubling Down with the Derricos" season 3, meaning that the show is either on a break, or the new season hasn't been scheduled yet. However, we certainly have reason to believe that there will be one coming.
"Doubling Down with the Derricos" season 1 premiered on August 11, 2020, and season 2 premiered on June 1, 2021. The finale of season 2 aired on August 10, 2021, after airing 11 episodes (via The Cinemaholic). Since it hasn't been very long at all since season 2 was running on TLC, if a season 3 does come to TV, it probably won't be for quite a few months — perhaps even a whole year. After all, the show seems to have a penchant for airing in the month of August, so perhaps that means that we can expect season 3 in August of 2022.
However, "Doubling Down" was a huge success and developed quite an impressive fan base, with fans taking to social media to report loving the Derricos and their exciting antics (via Amazon). Only time will tell when — or if — a third season is announced.
Here's where season 2 left off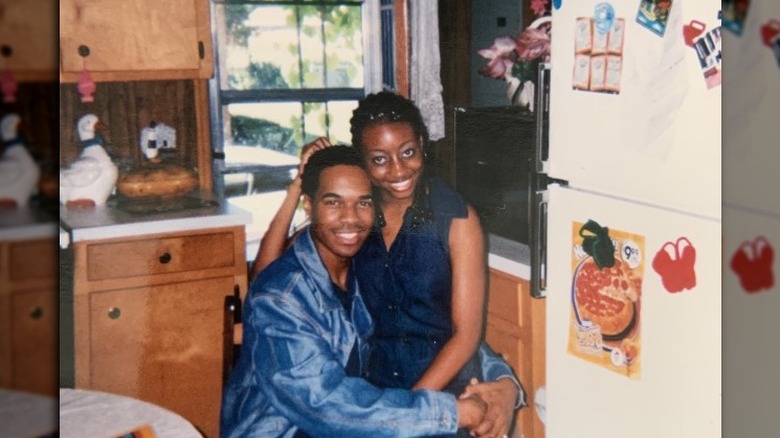 So where did we leave off with season 2 of "Doubling Down?" On the season 2 finale called "Regret and Motivation," per the TLC synopsis, "Karen is chomping at the bit now that Deon's agreed to go to therapy to determine whether he really has OCD, but Deon faces a much greater fear after a devastating incident forces him and Karen to rethink their priorities."
While the series is typically light-hearted, this finale had some pretty intense moments. In it, Karen Derrico is brought to the hospital after suffering what appeared to be a stroke, with one side of her body becoming paralyzed. The situation struck a chord with Deon, not only because his wife was sick, but because he lost two of family members to strokes. It's ultimately decided, however, that Karen didn't have a stroke, but was experiencing a muscle spasm in her back. Karen is okay, and is sent back home to be with her family. Later in the episode, Deon announces that they will be moving to South Carolina for an exciting business opportunity, which is where season 2 ends (via Celeb Dirty Laundry).
Will season 3 feature the Derricos' estranged son?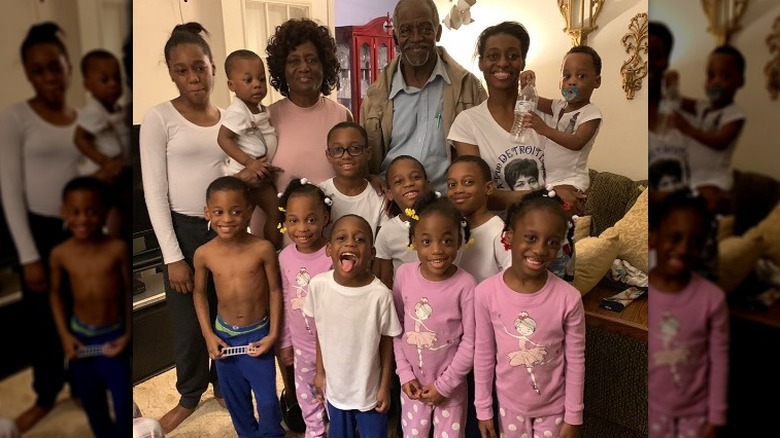 If season 3 does end up happening, we expect to see the usual suspects of Derricos. Of course, in addition to starring parents Karen and Deon, we will see the entire Derrico clan: 15-year-old daughter Darian, who is the oldest, followed by her 11-year-old brother, Derrick. Then, we have quintuplets Deonee, Daician, Daiten, Deniko, and Dariz, who will turn eight in early September 2021. Karen and Deon have triplets Diez, Carter, and Dior, but tragically Carter passed away shortly after birth. Finally, the youngest of the bunch are triplets Dawsyn, De'Aren, and Dyver, born in 2019, per The Cinemaholic.
However, there's one Derrico child that has been the black sheep of the family, as it were, and hasn't addressed it in much detail. In 2005, Karen and Deon adopted a teenager named Derron. According to sources, however, Derron has completely cut ties with the family and hasn't been involved at all in the series (via Distractify). But the drama doesn't stop there. According to the Las Vegas Review Journal, Deon Derrico was accused of scamming multiple families out of their homes through various real estate dealings. "There may be more victims out there," said the outlet.
Derron commented on the charges that his dad faced, saying, "It's coming for my dad. I still love him, but karma catches up with everyone, per Facebook.
We wouldn't recommend holding your breath on Derron to appear in a third season.
Source: Read Full Article