Dolly Parton Would 'Definitely' Be a Drag Queen if Her Life Were Different
Dolly Parton is a country music icon. She's been a fixture in the music industry for decades, singing hit songs such as "Jolene" and "I Will Always Love You." But what would the 75-year-old do if she weren't a music star? Be a drag queen.
Dolly Parton's 'so glad to be a girl' but she'd also love to be a drag queen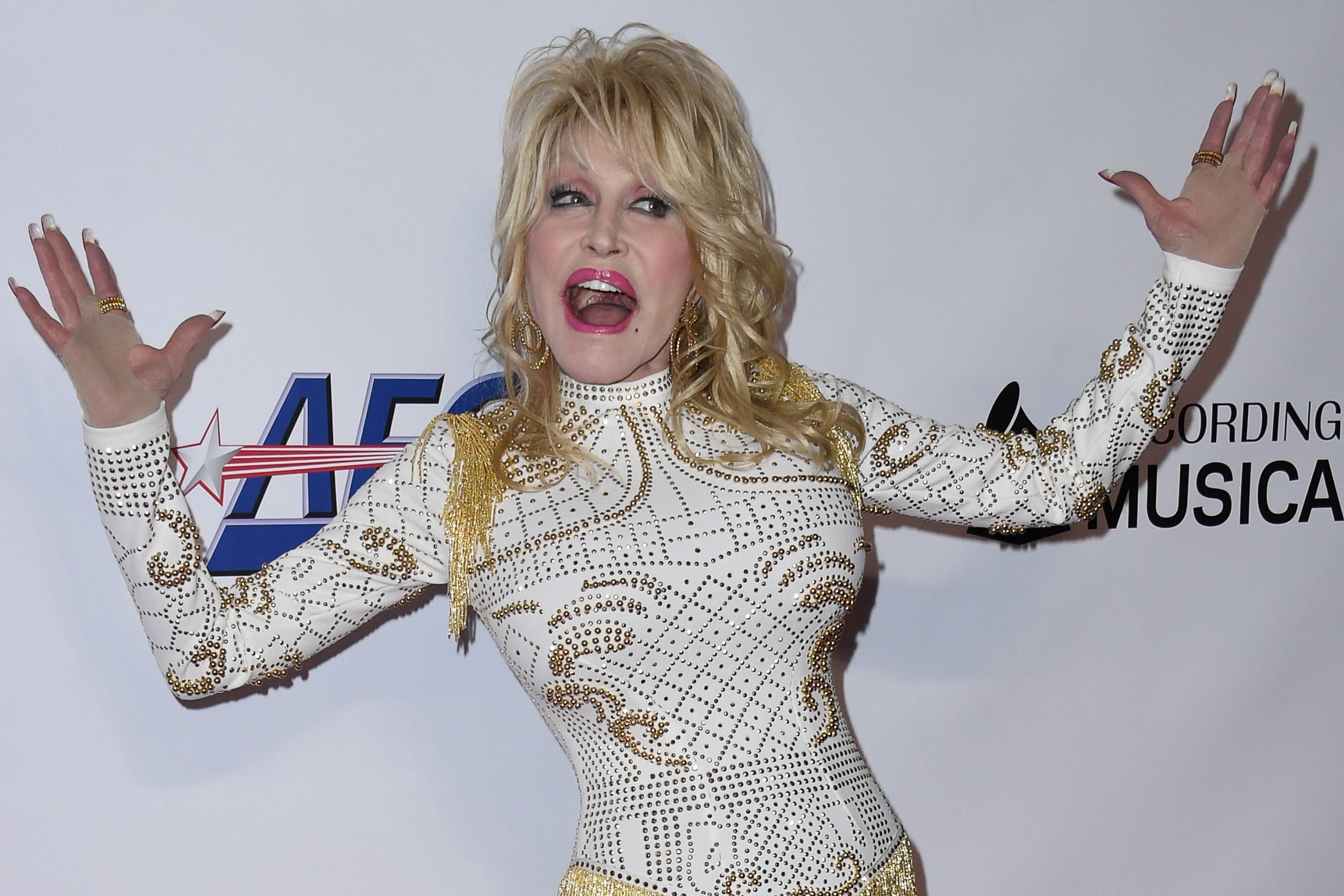 In a 2000 guest spot on WWNO's New Orleans Public Radio show, American Routes, Parton discussed girl power in the country music industry. She explained that through her upbringing — Parton has 11 siblings — she learned how to "be" and "deal with men." 
"Well it's always served me well being a girl," she said. "I guess I always knew how to talk to men, how to be with men, how to deal with men because I have my father, and I have six brothers, so I know the true nature of men, and I'm not afraid of them, and I'm very secure in who I am.
Parton continued, saying she feels "real good" when women and especially young girls, tell her she's been an "inspiration" to them. She also noted collaborations with other "wonderful women" — Loretta Lynn, Tammy Wynette, Emmy Lou Harris, and Linda Ronstadt just to name a few — have been some of the joys of her career.
"And so, I'm glad to be a girl," she explained, saying that she's "always said it's a good thing because the way I look, if I hadn't been a girl, I would've definitely been a drag queen!"
Dolly Parton's drag name would be a play on P. Diddy's name
Parton revealed her drag name during a May 2014 conversation with Pride Source. Talking about drag queens after she'd entered a Parton look-alike contest only to lose, the "Forever Country" singer shared tips — "Really do some paddin'!" to get the look of Parton's famous breasts — and her drag name. Her pick? "P. Titty … like P. Diddy!" she said, referencing Sean "Diddy" Combs prior to his 2021 love era name change.
Dolly Parton's received multiple offers to be a guest judge on 'RuPaul's Drag Race'
After 13 seasons RuPaul's Drag Race is an Emmy Award-winning series and a global phenomenon. Despite having many guest judges during the show's tenure Parton's not one of them. According to longtime judge, Michelle Visage, the Grammy winner's been offered a spot to guest-judge RuPaul's Drag Race every year for more than a decade. But because of scheduling conflicts, she's never taken them up on their offer.
"Just to let everybody know we have asked Dolly Parton for 11, 12, 13 years," Visage said. "At the end of the day it's scheduling, and it's a very long day for these people." Instead, Parton's only made brief appearances on the show and its spinoff series RuPaul's Secret Celebrity Drag Race.
So maybe if Parton weren't busy with her music career she'd skip being a judge on RuPaul's Drag Race and go straight to being a contestant. 
Source: Read Full Article